Anik Dutta's evocative, entertaining, fictionalised feature on Satyajit Ray's Pather Panchali is perfect Ray101 as Ray turns 101!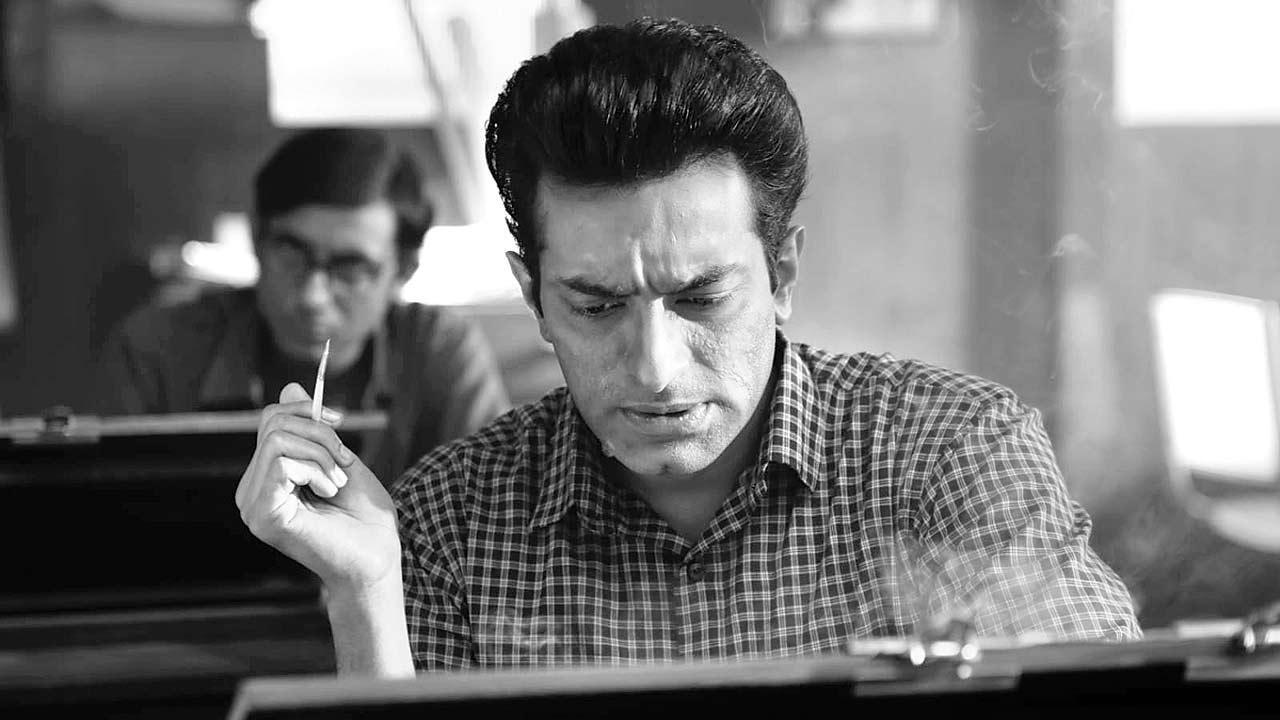 Jeetu Kamal as Satyajit Ray in Anik Dutta's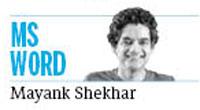 Pather Panchali (1955)—much like Citizen Kane (1941)—I suspect, is a film that everyone knows is essential film history. But everybody assumes somebody else must've seen it.
The thought of sitting through it puts the young to sleep, which is their loss really. As was the case, we're told, with some audiences walking out of its maiden screening at Cannes.
For all its aesthetic and technical achievements, in line with Italian neo-realism of the times, Pather Panchali (first of Apu trilogy), Satyajit Ray's directorial debut, set the ball rolling towards the most prolific filmmaking career by an Indian, in world cinema, ever. 
It picked up an award at Cannes. As with quality art, this western interest must've instantly elevated the director's national stature. For decades, Ray, or Manik Da, continued to do his own thing, making features, documentaries—commandeering a filmmaking process, from designing posters, including fonts, music, script, storyboard, direction, to securing release.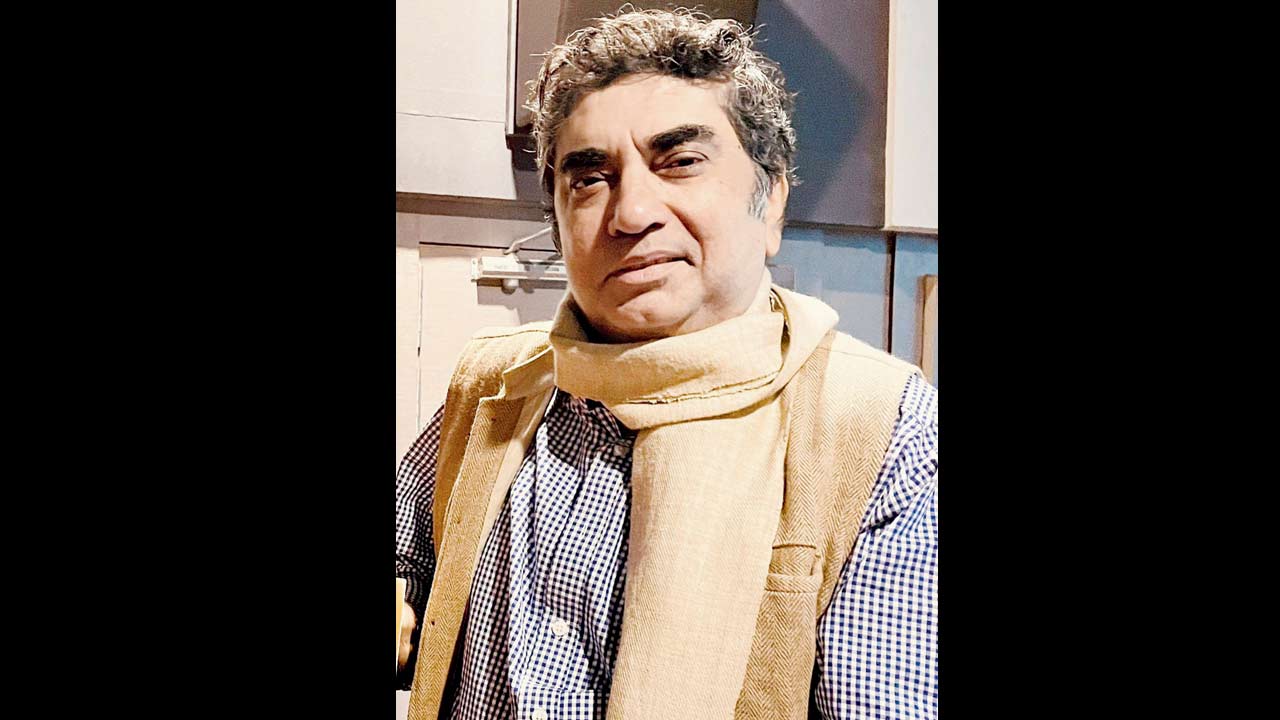 Aparjito, a fictionalised feature film on the making of Pather Panchali. Pic/Twitter
The only Indian director alive and as inexhaustible as Ray that I can think of is Shyam Benegal, 87. Benegal himself extensively interviewed Ray for a 1982 documentary, which is probably the most unpretentious, in-depth conversation to do with Indian cinema. I remember Ray being probed much on choice of lenses etc, and he stops, "You know, I'm just more interested in communicating!" 
Benegal told me once about the role the director of New York's MoMA, gathering top tastemakers at the museum, had played in first pushing for Pather Panchali in the West. You watch this Mr Wheeler in the film Aparajito, which uses for its narrative device, a long interview of Ray, being held for All India Radio. 
Aparajito (2022) is an inherently humorous, experimental, evocative, entertaining film—on the making of Pather Panchali! Firstly, the brilliant actor Jeetu Kamal, in his gravitas and appearance, is pretty much Ray himself—and I don't mean this in a way that directors Anurag Basu and Q look a lot like Ray!
This Manik Da tribute is joyously directed by Anik Da/Dutta from Calcutta—best known in Bengal for a cult horror-comedy, Bhooter Bhabishyat (2012), which I hear was quite badly remade in Bollywood as well. Anik Da has been an ad filmmaker for decades, having also worked as an exec on the iconic Tata Steel campaign, 'We also make steel,' that was originally commissioned as an ad campaign to go with Benegal's series, Bharat Ek Khoj, that Tata Steel had sponsored in the late '80s. He's worked on over 300 ads for a biscuit brand (Bisk Farm) that everyone in Bengal looks forward to. One of which features a spoof of Ray's Charulata.
Full disclosure: The warm, funny Anik Da and I have been friends ever since on the same National Film Awards jury (in 2016)—that involved 10-hour, back-to-back screenings, over 10 days. By the ninth day, I heard Anik Da yell, "Assault, assault" from the back-row. It was a bad year for Bong films in particular—all the substandard stuff either had a mention of Robi Thakur (Tagore), or Ray, in it. 
Ray continues to be God in Bengal (and much of India as well)—surely with his own brigade of bhakts looking to take offence over a biopic. I'd love to hear public reaction to Aparajito, which opens in theatres nationwide on May 13—to coincide with the Renaissance Man's belated (post-pandemic) centenary. 
To be extra safe, all names of actual people have been cleverly changed in Dutta's film. The allusions are obvious. You miss nothing from the plot. Aporajito is Satyajit (Ray) himself—not a reference to the lead Apu (of the trilogy), of course. If you recall the college roll-call scene in Ray's Aparajito (1956), sequel to Pather Panchali, you'd know Apu's full name is Apurva Kumar Roy.
It's the anecdotes beautifully woven around the 'Orient Longman' Ray that draws you to the film on Pather Panchali first—some of it surely stuff of repeated legends. That its legendary cinematographer, Subrata Mitra, had never held a moving camera before his debut—he broke the basic 180-degree filmmaking rule, which was but deemed a masterstroke of sorts! That Ray himself had never read Bibhutibhushan Bandyopadhyay's popular novel, until commissioned to design the cover for its children's edition, which inspired the film. Its English title meant the Bengal CM could divert PWD's 'Siliguri highway fund', for a film named 'Song of the Road'!
At the centre of delicious 'kissas' that follow is of course the filmmaking journey itself—which anyway is a mix of war, luck, and heist. The decision to go black-and-white allows Aparajito to lyrically reprise characters and scenes from Pather Panchali, including the iconic kash fields in the village where Apu and Durga danced through (with the train in the background).
This bit of the B&W concept is kinda similar to David Fincher's Mank (2021)—a film on the making of Citizen Kane, that walked away with more Oscars (two wins, 10 noms), than Kane itself! 
Only, that was the story of the eponymous screenwriter Herman Mankiewicz, oscillating between what he saw, and wrote—there's hardly much of director Orson Welles in it. This is Mank-like love for Manik Da, if you may—movie-buffs mustn't ask for more. 
Mayank Shekhar attempts to make sense of mass culture. He tweets @mayankw14
Send your feedback to mailbag@mid-day.com
The views expressed in this column are the individual's and don't represent those of the paper.