Love and marriage across social groups have become a form of dissidence in the country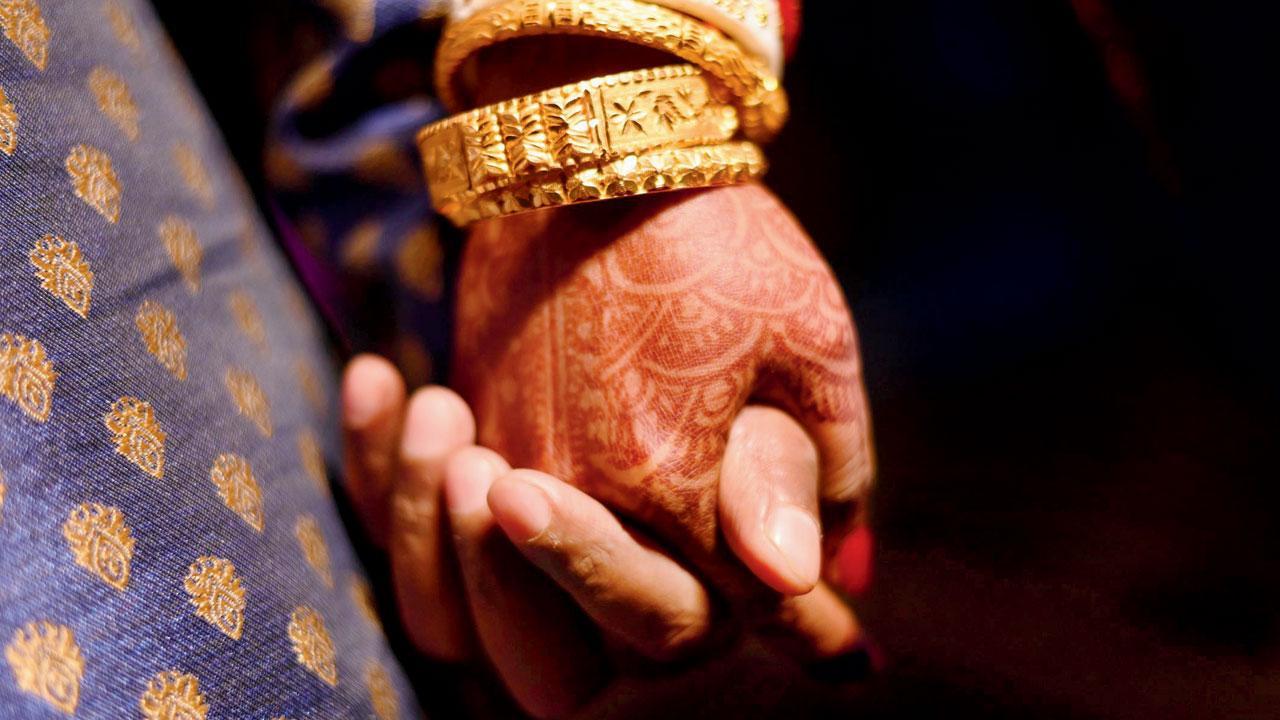 A Muslim loving a Hindu, whether too much or too little, has become perilous in Hindutva's India. Representation pic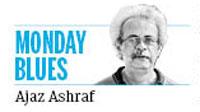 Arundhati Roy, in The God of Small Things, wrote, "They all crossed into forbidden territory. They all tampered with the laws that lay down who should be loved and how. And how much." Actor Sheezan Khan, too, ventured into forbidden territory by having a relationship with Tunisha Sharma. But Sheezan did not love her enough to marry her—and called off the relationship. The breakup prompted Tunisha to commit suicide, alleges her mother. Sheezan is now in jail.
A Muslim loving a Hindu, whether too much or too little, has become perilous in Hindutva's India. Assuming Sheezan had married Tunisha, he would have been accused of love jihad, a charge still flung at him, after the suicide of Tunisha, by Maharashtra minister Girish Mahajan. Roy's guide to love needs updating, for her novel spoke of the "Love Laws" of the 1960s India.
ADVERTISEMENT
Hindu-Muslim, Hindu-Christian, Muslim-Sikh, Christian-Hindu… A rich variety of interfaith relationships can exist in India. But none is as heady—and, therefore, as dangerous—as a Hindu-Muslim romance, for the couple transgresses the boundary historically, and invisibly, drawn between the two communities.
You, in an interfaith love, will be dismissive of the dangers your dalliance poses to you, remembering the great love stories of Nargis and Sunil Dutt, Mansur Ali Khan Pataudi and Sharmila Tagore, Shah Rukh Khan and Gauri, and Saif Ali Khan and Kareena Kapoor. But you are an ordinary citizen, your status cannot be your protection.
Also Read: Tunisha Sharma death: BJP giving 'love jihad' angle to divert people's attention, says Nana Patole
You must study the past of interfaith relationships to realise the odds stacked against you. You could begin with journalist Seema Chishti's Sumitra and Anees: Tales and Recipes from a Khichdi Family. Her father was Muslim, her mother Hindu—and they did nikah, in 1966, with the support of their families and friends. They also registered themselves under the Special Marriage Act, contributing their mite to realising the Nehruvian vision, now considered passé.
Sumitra and Anees were lucky, for five years earlier, Independent India had witnessed its first big riot, in Jabalpur, that was sparked by a Hindu girl eloping with a Muslim boy. In the 1970s in Delhi, academic Javed Alam married Jayanti, prompting the Jan Sangh, the previous incarnate of the Bharatiya Janata Party, to paste posters, asking, "Where is Jayanti?" In a tête-à-tête with Prime Minister Indira Gandhi, Jayanti confessed to her love for Javed. The Jan Sangh was silenced.
Gone are the days the prime minister would discuss with you matters of love. More than ever before, loving requires stout hearts. 
Ask Hadiya, a Hindu who married Shafin Jahan. Her father said she had been compelled to convert to Islam, which had the Kerala High Court annul her marriage. She returned to Shafin, courtesy the Supreme Court, in 2018. 
It is hard to be a Hadiya or a Shafin now, for a slew of laws, in BJP-ruled states, has made conversion humiliating. You need to notify your intention to convert to the District Magistrate, who will judge whether it is of your own volition. In Haryana, the District Magistrate's order can be appealed to the Divisional Commissioner. Can your love endure bureaucratic rigmarole?
These laws empower parents or your siblings to lodge a complaint against your conversion. The unconditional love of parents segues into anger at the thought of their children opting for interfaith marriage. For instance, within a month of Uttar Pradesh passing the anti-conversion law, in 12 out of 14 instances, cases were filed by families of Hindu women, alleging they were compelled to convert for marriage!
You say lovers apostatise to secure their parents' approval for marriage. In what is called "conversion of convenience", the couple go through both Hindu and Muslim marital ceremonies to mollify both sets of parents. But this compromise will not dissuade the Hindutva brigade from storming your wedding venue, as they did at an interfaith marriage at Mandya, Karnataka, in 2016. To them, the girl's father said her happiness matters more to him than religion. Will your parents take on the mob?
Or perhaps an interfaith relationship does not bother you, for you are dating a person from a caste other than yours. You think your parents will not resist as both of you are Hindu. Think again, for only 5 per cent of all marriages in India are inter-caste. And, when your parents object, would you cite to them Dr Ambedkar, who said inter-caste marriage was the surest way to annihilate the caste system? Hope you know people have been killed for marrying out of their caste.
India's hypocrisy is astonishing. Nothing can surpass Hema Malini and Dharmendra converting to Islam so that they could marry without him divorcing his first wife—and still not falling foul of the law against polygamy, which makes an exception for Muslims. Did Hema Malini, a Lok Sabha MP, object to the laws against so-called love jihad?
Forget such questions, your best bet is to write a letter to Prime Minister Narendra Modi, quoting WB Yeats: "Tread softly because you [and your party] tread on my dreams." When no reply comes, you would know loneliness is another term for love in India. Take heart, your loneliness is that of dissidents, who feel hunted down but do not relent.
The writer is a senior journalist.
Send your feedback to mailbag@mid-day.com
The views expressed in this column are the individual's and don't represent those of the paper. Till the time Covid has settled down, we need to follow Covid-appropriate behaviours. Do you agree?