India are far from the worst offenders of preparing specially-prepared pitches. The 1956 track in Manchester and the 1972 fungus-afflicted strip at Leeds were dodgy too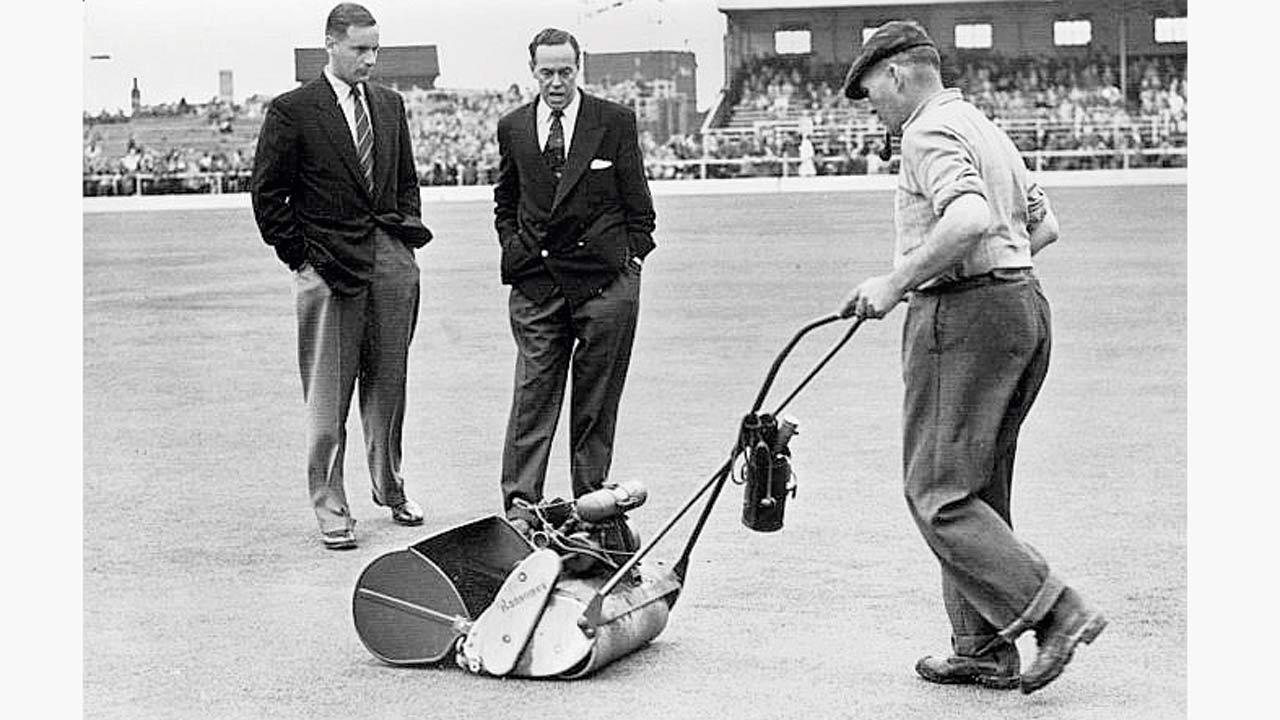 England captain Peter May (left) and his Australian counterpart, Ian Johnson inspect the wicket at Manchester prior to the fourth Test of the 1956 Ashes series. Pics/Getty Images

Once again the pre-match media hullabaloo was about Indian pitch preparation.
Despite some outrageous predictions, Ahmedabad provided the best batting surface of the series and opener Usman Khawaja determinedly took advantage to provide Australia with a prolific first innings score.
ADVERTISEMENT
If India needed tough practice for the World Test Championship they got exactly what they wanted. Now they could have to rely on other favourable results to reach the final and play Australia at The Oval in June.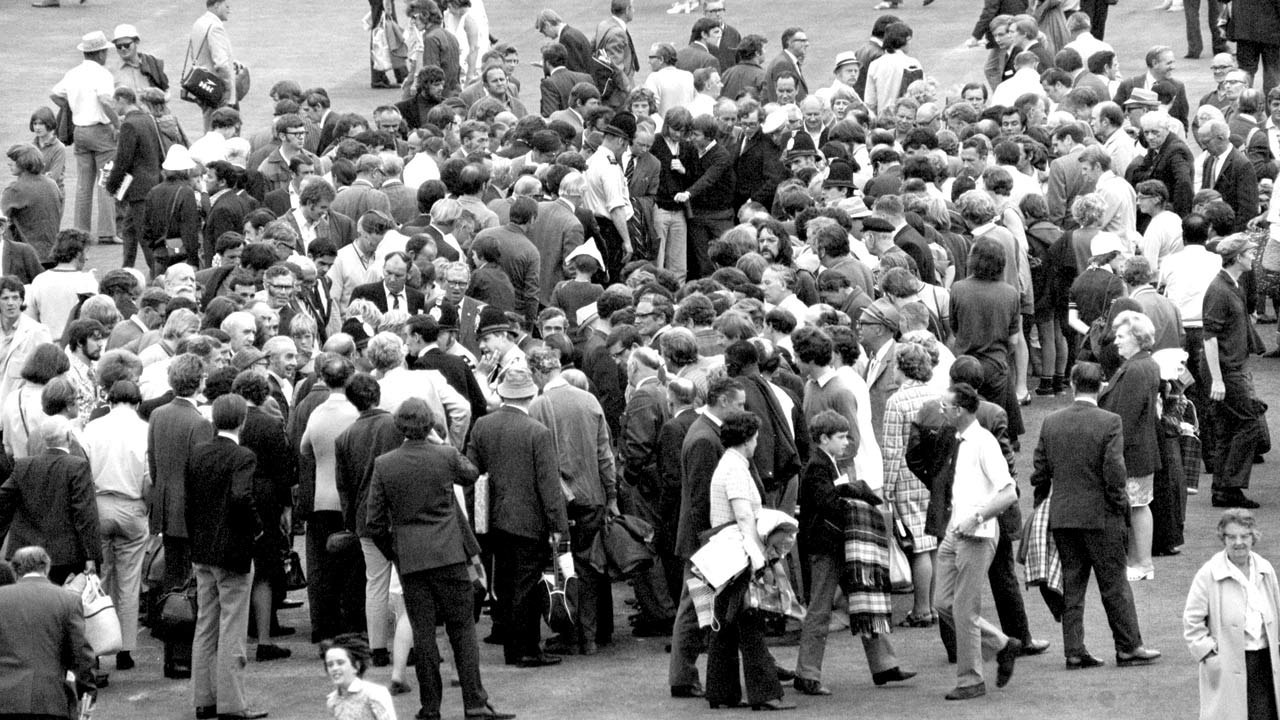 Cricket fans inspect the wicket at Headingley after England beat Australia by nine wickets in 1972
The pitch furore showed why it's annoying that people other than the head curator/groundsman are allowed to have an input into the preparation.
The head curator/groundsman is the best person to produce a presentable pitch. Like players, they are generally competitive and take great pride in their work. Good Test groundsmen say a similar thing: "I want to prepare a pitch that gives everybody a chance to display their skill and produces a result late on the last day."
Indian curators shunned
The operative words are 'a result.' They don't predict or barrack for a winner. This isn't happening in India where some dodgy pitches have been prepared, often at the behest of people other than the ground staff. A good head groundsman in Australia when asked about specifically prepared pitches used to tell the upstart,"Bugger off and mind your own business."
India are currently in the gun for specially-prepared pitches but they are far from the worst offenders. The Indian culture may well have been developed under English colonisation. 
I was told in 1968 by ex-Australian cricketer-cum-journalist Jack Fingleton, "Never trust the Poms." 
I was sure Fingleton was referring to the administrators and not the players. His words were proved prophetic in 1972 following the diabolical Headingley 'fuserium fiasco' where a pitch was specially prepared to negate the effect of Dennis Lillee's pace and Bob Massie's swing. Not coincidentally, for the first time in the series England included left-arm spinner Derek Underwood who was deadly on softer pitches. He claimed a 10-wicket haul in England's thumping victory.
England had previous 'form' in special pitch preparation which included the 1956 Old Trafford raging turner. In that one-sided affair off-spinner Jim Laker took 19 Australian wickets for a meagre 90 runs in a resounding English victory.
Don't let anyone tell you that England aren't among the leaders in specially prepared pitches.
Aussies don't doctor pitches
Australia may be guilty of administrative failures, but pitch doctoring is not one of them. In general the nature of an Australian first-class pitch is similar to it's Test match equivalent.
In the current environment it's easy to wonder if India have forgotten how they won their last two Test series in Australia. They completed two magnificent upsets by playing good all round cricket on true bouncy pitches.
India may have underestimated this Australian side. They are not the best Australian team to tour India but they are a good fighting unit with some solid batsmen and a frontline spinner. Importantly, they've displayed a willingness to attack—albeit sometimes recklessly—at crucial times.
They are worthy World Test Championship finalists but this vital competition may be exposing a frailty in the system.
The downside to what is a crucial competition could be a flurry of bowler-friendly pitches that result in shorter games with results. Current Indian coach Rahul Dravid made a sensible observation. "It's really about being realistic about what is a good performance on some of the challenging wickets we are playing on," he said. "If you look at the last three-four years, all over the world I think wickets have got a lot more challenging," 
Wickets can't be extreme 
Dravid's wise words expose the vast difference between flat white-ball pitches that favour punishing batsmen and spicy Test surfaces that tend to make batting aggression difficult.
There is a need to narrow the gap between the two extremes so that England's laudable aggression in Test cricket doesn't go to waste. Test cricket is an endangered species and any viable assistance is welcome.