We get many early clues who the killer is, so it's not so much a whodunit as a whydunit. But all the four tracks never merge organically and convincingly.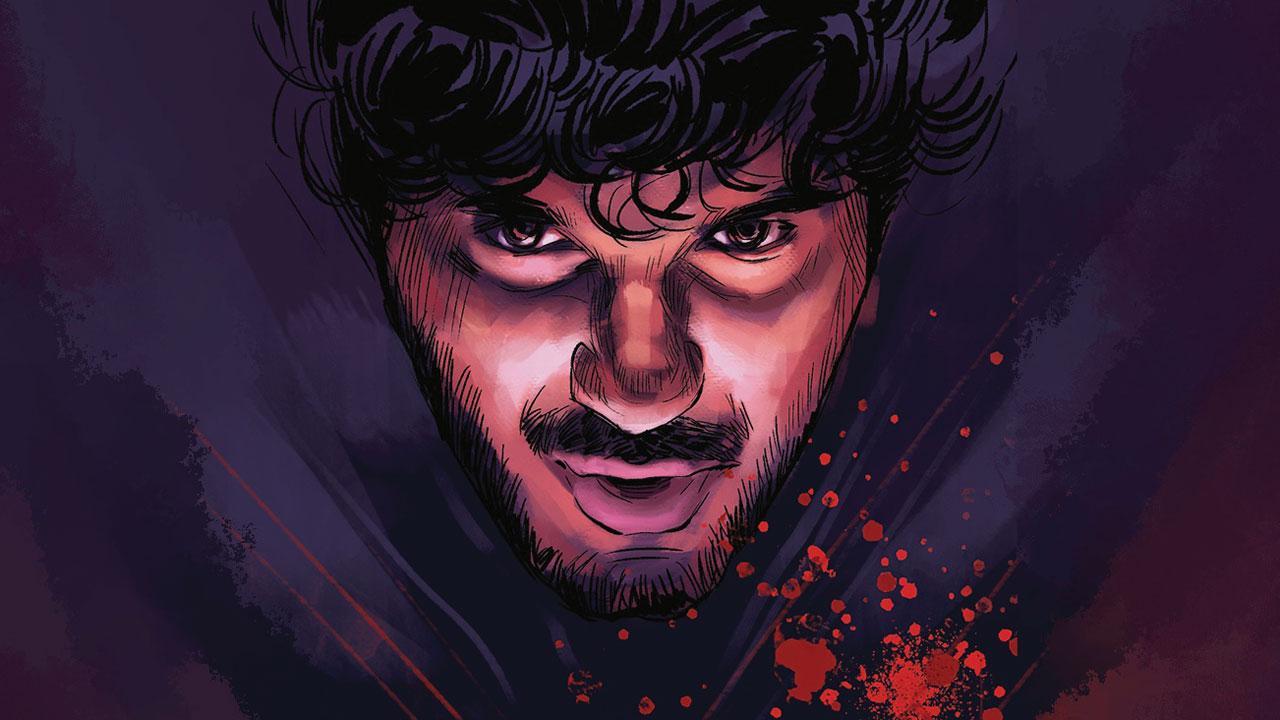 Illustration/Uday Mohite

R Balki's Chup (Shut Up/The Revenge of the Artist) explores a need I've discussed for years: that the Indian film industry and film educational institutes create qualified filmmakers aiming to make good films, ie the supply side, but hardly any institute regularly creates qualified critics and curators, to address the demand side to appreciate good films. R Balki weaves a thriller demanding accountability from film critics; from those who hold filmmakers accountable. It's a cri de coeur, a plea to critics to take films seriously—and if you can't, then shut up, or else… Indian culture has an ancient precedent for this demand: Bharata Muni's Natya Shastra, the classical treatise on dramatic arts, believed to be written between the 1st century BCE to 3rd century CE, also included qualifications of judges and audience, along with the artists. And Abhinavagupta, the Kashmiri aesthetician and philosopher who lived in the 10th-11th century AD, wrote of the audience, the rasika, being a sahridaya, knowledgeable and empathetic, with an openness of heart to embrace art. 
In Chup, there's a serial killer on the loose and his victims are film critics who gave bad reviews of films! He kills them by taking cues from their reviews, and carving bloody star ratings on their foreheads. It's an original conceit, and probably the vicarious wish fulfillment of filmmakers worldwide, who feel critics didn't appreciate their art enough—or were paid. It questions the credentials and ethics of critics who callously pass judgment. It also reminds me of Srijit Mukherji's Baishe Srabon (Bengali), in which a serial killer kills on the death anniversaries of famous Bengali poets, leaving behind fragments of their poetry next to the body—again, a terrifying plea for better appreciation of their poetry.
Sunny Deol plays the detective hot on the killer's trail. Alongside, there's a romance brewing between Danny (Dulquer Salmaan), who's a florist—an unlikely profession for a Bollywood hero—and budding film journalist/critic Nila (Shreya Dhanwanthary). Both are obsessed with cinema; he even sends her paper flowers—kaagaz ke phool—on Guru Dutt's anniversary. So there are two more tracks, the killer's obsession for Guru Dutt and his family back story. We get many early clues who the killer is, so it's not so much a whodunit as a whydunit. But all the four tracks never merge organically and convincingly. 
The family back story, an exposition of the whydunit, comes in a big rush in the climax and would have been more convincing if we had got hints earlier. The screenplay and dialogue are by R Balki, film critic Raja Sen and Rishi Virmani. The key conceit is tricky: it is a moot point if critics really matter, and if the public takes them seriously. A few, maybe, but their power is rapidly eroding as the media give increasing weightage to views of the lay public leaving the theatres. The writers try to balance their views via Amitabh Bachchan who explains why critics are important for the film industry's progress, then undercut it by deriding a critic who was unaware of a certain Mongolian film—as if Mongolian films are most critics' normal film diet. 
R Balki, here directing about his sixth film, has tackled offbeat themes before, including in Cheeni Kum, Paa and Pad Man, and probably speaks for filmmakers worldwide. It is a pleasure to watch Dulquer Salmaan (eye candy + acts fairly well, given the script's constraints). A welcome import from Malayalam cinema, he has acted in about 40 films across languages, including Karwaan, Mahanati, Mani Ratnam's OK Kanmani and Anjali Menon's Bangalore Days. Dhanwanthary is okay. Pooja Bhatt, as a crime psychologist, and Saranya Ponvannan as Nila's straight-talking mother, aren't given much to do.
Cinematographer Vishal Sinha is efficient, evoking tender romance and grisly murders. Editor Nayan Bhadra struggles to bring the script's four tracks together. The producers are Hope Productions and Pen Studios. The women crew include producer Gauri Shinde (with three others), music director Sneha Khanwalkar (with three others), casting director Shruti Mahajan, choreographer Brinda and wardrobe stylist Aesha Merchant.
Meenakshi Shedde is India and South Asia Delegate to the Berlin International Film Festival, National Award-winning critic, curator to festivals worldwide and journalist. 
Reach her at meenakshi.shedde@mid-day.com