One option is to use stronger fencing so that people cannot access the lake.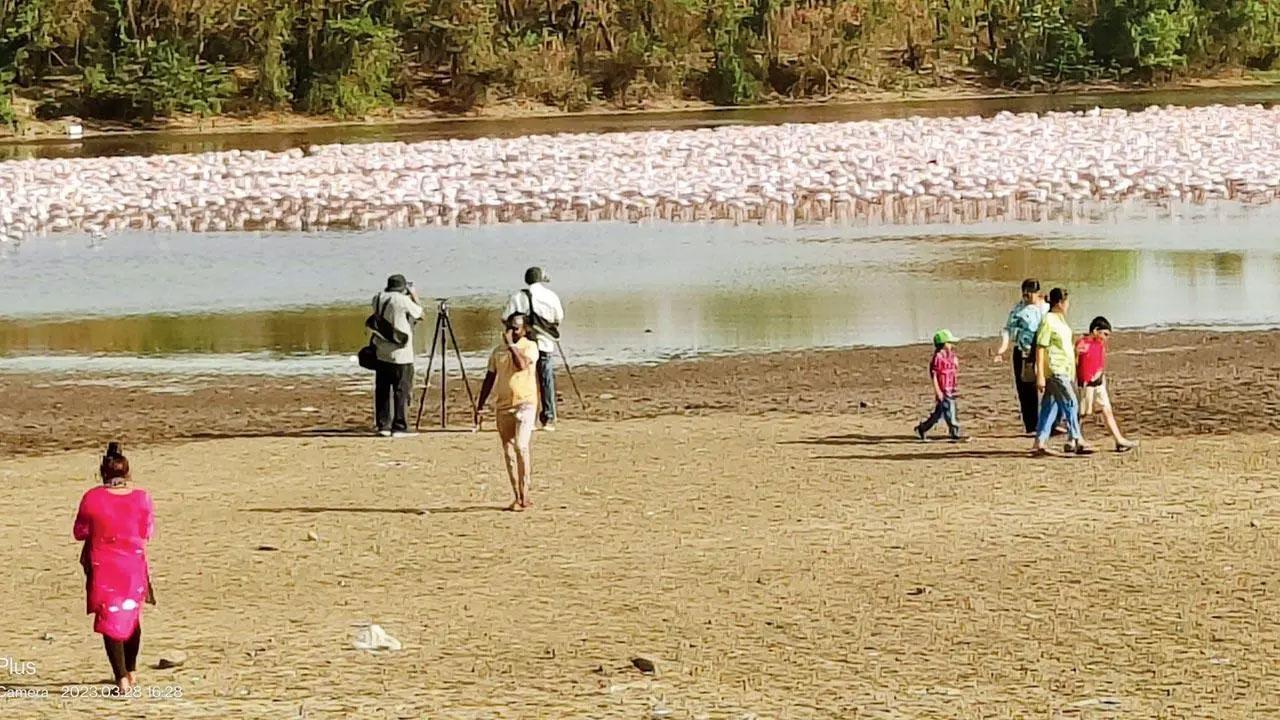 People move towards the lake and the flamingoes
The Navi Mumbai Municipal Corporation (NMMC) has built a watchtower on the service road to facilitate birdwatchers enjoying the sight of flamingos at DPS lake in Navi Mumbai. Enthusiastic crowds though keep walking close to the migratory birds into the wetland. This is dangerous as they could get stuck in the slush there. An NGO NatConnect Foundation has written a letter to the NMMC Commissioner highlighting the problem.
Yet, people shun the watchtowers and actually get very close to the flamingos. Many of these are selfie-seekers who want pictures with the birds in the background. They are certainly not bird watchers but those who are fishing for likes on social media. A report stated that they throw stones at the birds to make them fly so that would be an interesting backdrop. People breach the lake barricades instead of using the watchtower. One option is to use stronger fencing so that people cannot access the lake.
ADVERTISEMENT
More caution signs may help but the better solution is to make the lake boundary impregnable by visitors. Signs should warn of fines, if caught breaching the barrier. The corporation needs to think about putting that in process, too. That should of course, be an official procedure with security personnel from the authorities designated to collect fines, if people defy the warning signs and rules.
In the end, it is the people who need to understand that one can get moving shots from the watchtower, especially with the powerful cameras they have. Everything in life does not have to be reduced to a selfie and attention on social media.
It is self-awareness, inner restraint and discipline, and a strong civic compass that should regulate our behaviour. When we display responsible behaviour, we pass on a message to others, too. So do enjoy the environment and infrastructure provided, but do so with respect and good sense.