"So you're pissed off that I forgot to call you?" I asked hesitatingly.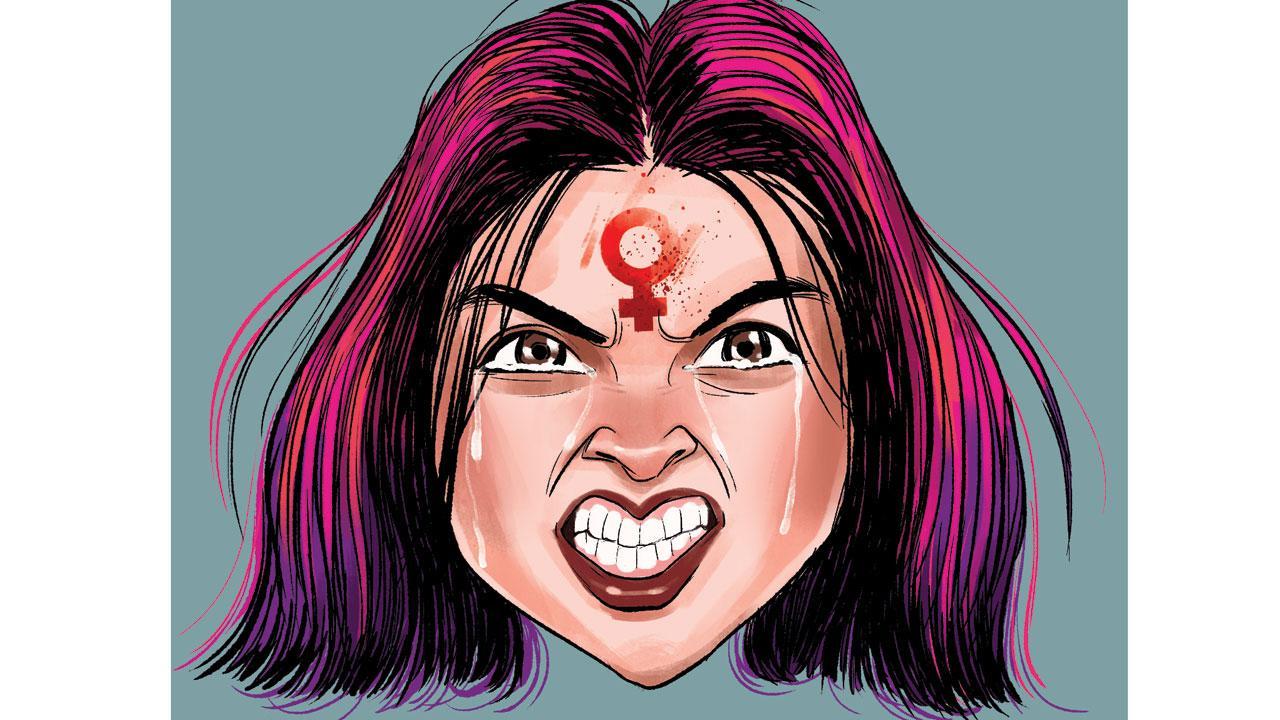 Illustration/Uday Mohite
Listen to this article
Nats and 'Daughter's Day'
x

Natasha aka Nats, my Gen Z neighbour, was smoulderingly introspective, a far cry from her usual snapping indignation, as she strode through my door.
"Why so quiet, Nats?" I enquired.
ADVERTISEMENT
Little did I know what was to transpire in a few minutes.
"You forgot my birthday. I turned 20, I'm no more a teenager… I'm an adult, Rahul bruh," she announced.
"So you're pissed off that I forgot to call you?" I asked hesitatingly.
(Eye roll)
"You think I'm so immature that I would hold it against you, no no! (pause on her part, relief on mine) Last week we had 'Daughter's Day'."
"Ah a day of celebration, no doubt… Natasha, 'Daughter's Day'!"
"Rahul bruh, I have kinda mixed feelings towards the concept of 'Daughter's Day'. It's still significant but losing cache, dude. By the way, my dad reached out to me after five long years!"
"Oh wow, did he call to wish you Happy Daughter's Day?"
"No he called to tell me to come home to Hoshiarpur… he's feeling guilty that we had such a bad farewell, you know we haven't spoken to each other, till that phone call?" she revealed. 
"That's sweet of him… is he seeking a reconciliation?"
"Nonsense, he wants me to return home to look after him, suck me back into a system of repression and misogyny, plus chauvinism, press his feet and other such nonsense."
She went silent, her face turned a darker shade of purple with a tinge of scarlet; I could sense a rising rage.
"Plus, there's other shit pissing me off, bruh."
Oh boy, I said to myself, here we go.
"Like?" I asked with some trepidation.
"Many things, let's begin with this 33  per cent Women's Reservation Bill. Smoke screen man, hogwash man, hogwash."
"Oh come on Nats, stop being so cynical."
"I'm not being cynical, but dude, why are we so happy with crumbs… this 33 per cent bill only kicks in by 2028. In this man's world, we women are treated like second class citizens, and when you men deem it fit to hand us some alms… you guys are always controlling the narrative."
Now Natasha's introspection had morphed into indignation, smoke had begun to come out of her ears, fire out of her eyes.
"And that man… that, uhm… guy… that wrestling chief who groped, molested, felt up all those women wrestlers, still hanging about. Not arrested, yet he was present in Parliament, how bruh how… how is it possible… he was hanging around, prancing and preening, as the Bill was passed.  Are you kidding me?"
And then Nats' eyes welled up, a sight I'd never seen before, she began to tremble, she looked at me with a stare that combined stark vulnerability and a sharp venom—
"She was 12, Rahul… 12, not even a teenager yet, raped at the tender age of 12 in a autorickshaw. She was injured, humiliated… she staggered 8 km,  going door-to-door, begging, bleeding, she's booed away, shooed away. Crude men, doors slammed in her face… can you imagine this, dude? She's a kid! How can we face ourselves as a country, she collapses in a pool of blood, it's almost like rape has become commonplace, but our cruelty to not take her in, protect her, shelter her in Ujjain—how are we so, callous, so cruel?"
"Nari Shakti, Beti Bachao, these are meaningless slogans (tears well up)."
"You know bruh… the sheer contrast of our victorious Asian Games girls… serious success… man, dinghy racing, dressage, discus. The difference between the glamour and glitter of our women's athletes, with the gore of child prostitution in Madhya Pradesh and Rajasthan! How are we treating our women, of all ages… you know what I pray for, you know what I'd like to do?"
I feared the worst. "What would you like to do?"
"Our girls at Hangzhou, the shooters, who won gold and silver for the 10m and 25m air pistol—they need to aim their guns at some of these 'criminals'—scare the hell out of them, enough is enough dude. I don't want a 'Daughter's Day' anymore, because it's a farce, a bad joke, a mockery. I want a 'You Don't Deserve Us Daughter's Day'. I want a 'Sons Get Your Shit Together Day'. Give me those, dude give me those," as Nats stomped out of my home.
Rahul daCunha is an adman, theatre director/playwright, photographer and traveller. Reach him at rahul.dacunha@mid-day.com
"Exciting news! Mid-day is now on WhatsApp Channels

Subscribe today by clicking the link and stay updated with the latest news!"
Click here!