A crucial quality of the bazaar besides its intense variety was that it was cheap. Small pleasures for a small price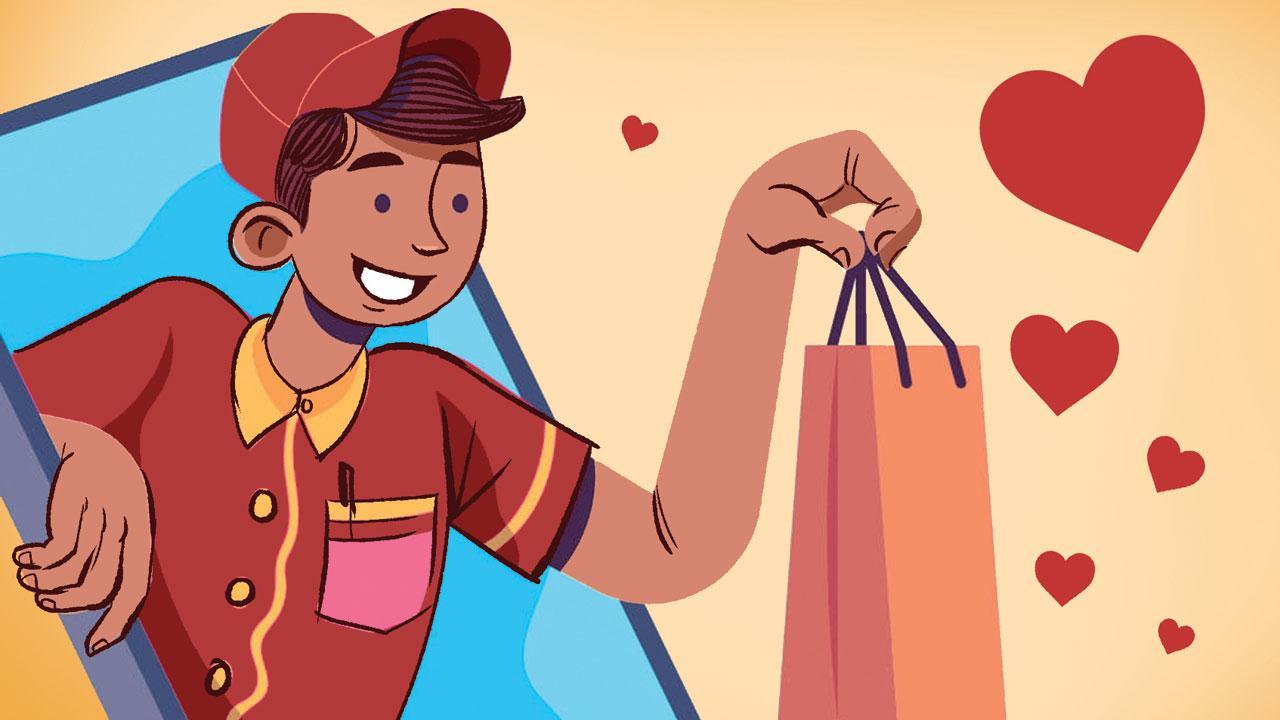 Illustration/Uday Mohite

I am the person Instagram ads are hunting. Because I am that person who hates malls and loves bazaars.  Bazaars are a buffet for the senses, full of snacks, knick-knacks, trinkets and a variety of unnecessary but irresistible pleasures, stopping points as you stroll.
But now many of us don't stroll, we scroll, and so Instagram has been a place for happening upon all manner of artisanal fun—food and clothes and earrings and shoes, sold by a host of what are now called small business owners.
ADVERTISEMENT
A crucial quality of the bazaar besides its intense variety was that it was cheap. Small pleasures for a small price. That's not really true of the goods that fill our feeds—and often there's not all that much pleasure either.
I recently ordered a pair of (highly overpriced) sneakers with soles that light up, from an online brand. It was a peculiar experience. No follow through on the order for a few days, and, after some back and forth, a couple of mistakes on their part and so on, an argument between us, where rather than say, we are sorry we aren't able to get this to you on time, would you like to cancel or wait, they went to convoluted lengths to say it was my fault and when our argument escalated, informed me that they would cancel the order because they did not want customers like me. I complained to a friend that surely they must be millennials because who else would rather lose a customer than own up to a mistake.  Because stereotypes can sometimes be true, especially when you are mad, I did a quick search to check if this brand had been on that famous television show for start-ups in an aquarium and indeed it had.
That same week, I had ordered a bunch of home-made masalas from another site—Aazol—and received it pronto, no fuss. The delightful online store iTokri sells all manner of handicrafts which make their way from Gwalior as promised, with a handwritten thank you note. If there is an issue, someone calls you with polite regret and an effort to find a solution.
It's not that the customer is always right. But as the long-held relationships with local stores have taught us, the bazaar is a place of exchange, and treating the process of exchange with a certain attentiveness and love for your work.
But, a slew of brands which call themselves artisanal or quirky, have derivative lehenga and kala chashma branding that's hardly hatke anymore, tellingly favour colonialist and feudal names, featuring words like nani, nomad, zevar, hatheli, native, earthenness, sola topi or whatever. They perform artisanal blackface, and also take on the postures of the capitalist market. Yaniki charges you a lot, but with an uppity attitude. Yet they have neither the artisan's skill nor love of the bazaar.
You can buy a necklace for a few thousands from such a place and spend the whole evening tightening the drawstring, which the man who sits outside your neighbourhood goldsmith's will make with perfection and durability for a hundred rupees. Or wait a month for an order. Like the platform they advertise on, so much of this trade is about how things look, over how things actually are—the marketing, not the market or the mazaa.
Paromita Vohra is an award-winning Mumbai-based filmmaker, writer and curator working with fiction and non-fiction. Reach her at paromita.vohra@mid-day.com