If you ask opponents about dangerous players, Rishabh's name will always be high on the list. Another factor is his ability to take an attack apart at any time during the innings. Also, his 'keeping is easily the best in the Indian squad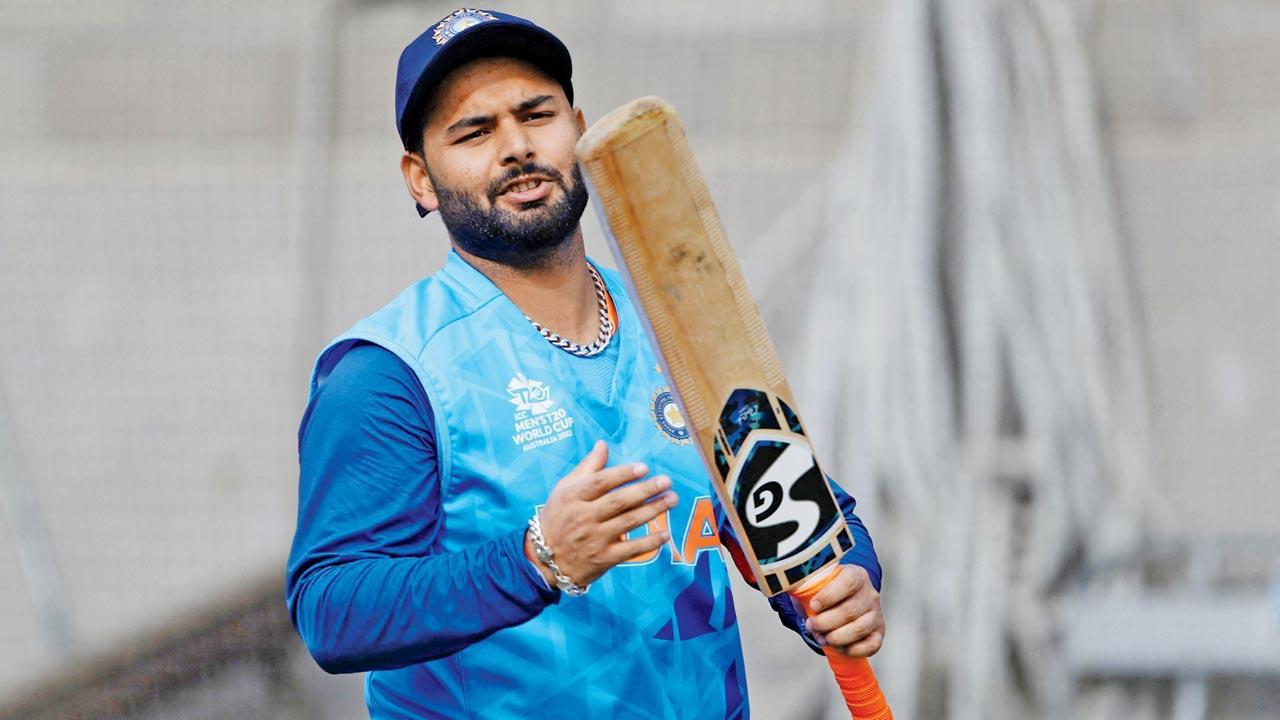 Rishabh Pant during India's training session at Melbourne recently. Pic/AFP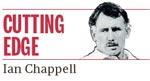 Australian World Cups, played this early in the season, are generally exciting because the pitches give bowlers a chance.
Conditions have to be taken into account and on seam friendly pitches it's more difficult to score quickly early. A higher net run rate is often achieved by having skilful players still at the crease later in the innings.
Upsets and the weather always play an important role in the excitement of T20, but cricket is a better game when the bowlers are a feature of the entertainment.
Bowlers making an impact
Consequently the good sides that bowled well prevailed in Australia. Another important point in the round robin section is to win by a decent margin, but if you lose make it a small defeat. 
It was the huge first up loss to New Zealand that caused Australia's run-rate to plummet and eventually bring them heart ache. However, a look at the overall results shows that Australia's bowling was their Achilles' heel.
While a big defeat is more unexpected than an upset result, it is too simple to blame Australia's predicament on one huge loss. Australia's selection during the series was puzzling and reflected an uncertainty in their best combination.
Selectors need to be careful about a player's success in domestic tournaments. Australia suffered in this department and found out it pays to test players before a World Cup to ensure they can succeed against the best players. 
New Zealand and South Africa prospered on the back of very good bowling. In particular the Proteas' pace bowling spearheaded by Anrich Nortje, was their strength. However, their sometimes fragile batting and a reputation for imploding in vital World Cup matches showed up.
New Zealand continued to prosper in a World Cup by backing a familiar formula—they fielded brilliantly and competed at every turn. Nevertheless, they added to the formula with the exhilarating batting power of Finn Allen and Glenn Phillips. 
 
This World Cup follows a similar pattern to previous encounters—New Zealand's steadiness under pressure and South Africa's well documented ability to crumble.
While India, after a hectic win over rivals Pakistan, have progressed to the knockout phase their bowling and selection are a concern. 
The exclusion of Rishabh Pant was inexcusable and if you ask opponents about dangerous players, his name will always be high on the list. Another factor in Pant's favour is his ability to take an attack apart at any time during the innings not just at the death. If there's any further doubt about his selection, Pant's 'keeping is easily the best in the Indian squad.
It's been shown that an accumulator is important under Australian conditions as proved by Virat Kohli of India and captain Kane Williamson of New Zealand. Although Kohli is the more accomplished six hitter, Williamson did a job for New Zealand by ensuring they had stability in the innings while their enforcers hammered away.
Kohli's ability to score heavily from traditional cricket shots confirmed his value as a batsman in any format. His mantra, "not to let the fancy shots infiltrate my Test play" should be heeded by all cricketers.
The odd player like England's skipper Jos Buttler are endowed with the ability to play fancy shots regularly, but his capabilities aren't shared by many. Buttler manipulates the field placings beautifully and also has the power to post big scores, but it's telling that in Australia, his innings built to a peak.
Sam Curran, an unsung hero
England's spin bowling hasn't been convincing and they need to improve in the semi-finals. Nevertheless, in a tight finish the steady nerves of Sam Curran's accurate medium-pace will be important as he has been one of England's unsung heroes.
The Australian World Cup has provided the usual T20 upsets and has shown the value of bowlers on friendly surfaces. The in-form teams have fared well, but the knockout stage is hard to predict, confirming that T20 cricket loves upsets.