Hindutva argues that for a long time, anti-Hindutva forces made films to show Brahmins in a poor light and now it is their turn. Such is the logic of politics.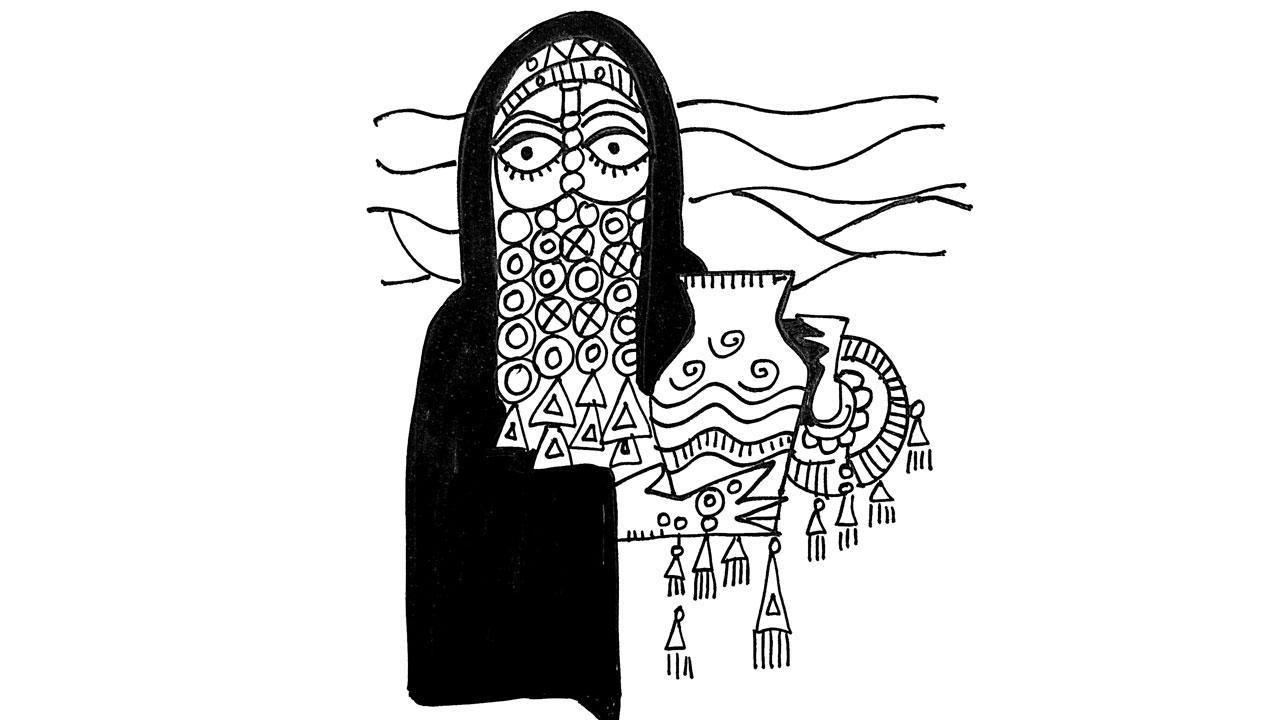 Illustration/Devdutt Pattanaik

So Hindutva forces are excited about a new film on the mythical 72 houris (virgins/fairies) that await a Muslim in paradise if he follows the path of jihad and kills non-believers. This belief comes from the Hadith tradition, that compiles stories of, and saying by, the Prophet Muhammad. This is allegedly used by the Human Resource Department of Terrorism to recruit impressionable young Muslim men into their cause. Anti-Hindutva forces call this film Islamophobic. Hindutva argues that for a long time, anti-Hindutva forces made films to show Brahmins in a poor light and now it is their turn. Such is the logic of politics.
But in mythology, seventy two is a very exciting number. It is 2 raise the power of 3 (2x2x2) multiplied by 3 raise to the power of 2 (3x3). A perfect symmetry which gives us 8x9 = 72. In ancient times, such numbers had sacred meaning.
ADVERTISEMENT
In Jewish mysticism, the number 8 is linked to God and the number 9 is linked to both infinity and humans. So the number 72 becomes special. A union of the transcendental and the temporal. Seventy two is the number of languages that emerged from the Tower of Babel. Seventy two is the number of rungs in the ladder that appeared in Jacob's dream connecting heaven and earth. Seventy two is the number of hours before Jesus was resurrected after crucifixion.  
In Islamic folklore, seventy two is the number of djinn locked up by Solomon under his throne; 72 is the number of companions of Husain martyred at Karbala; 72 is also the number of companions of Zoroaster (Zarathustra) who were martyred. In China, Confucius had 72 disciples who were taught 72 subjects. In Egyptian mythology, Osiris was killed by 72 conspirators and he was resurrected after 72 days.
In Jainism, 72 is the number of subjects that were taught by Rishabh-dev, the first Tirthankar, to men. Mahavir, the  24th Tirthankar, lived till the age of 72. In Borobudur, Indonesia, there are 72 images of Buddha. At Angkor, the Hindu temple of Cambodia, there are 72 shrines for Shiva.
As far as houri is concerned, the idea of women in paradise is a common theme in ancient mythologies that served patriarchal societies. The Norse spoke of Valkyrie women serving warriors who die in battle. In Hindu, Buddhist and Jain tradition, the paradise of Swarga is full of apsara, pleasure women, who entertain the worthy.
Christian mythology—which emerged as a counter to hedonistic Roman tradition—argued sex is sin. So Christian heaven has no sexual pleasures to offer. Islam did not carry that burden and so Islamic paradise is full of women for men. Nothing for faithful women though. Some argue that houri is a gender neutral term and refers to pure boys as well, but the question remains if these boys are for women or for men, who like boys, an open secret in Central Asia and Middle East tribal cultures. That the Muslim heaven was sexual is the reason why Christian Crusaders considered Islam to be heresy and the Devil's religion. Muslim puritanism is a new idea that perhaps has roots in monastic Sufism. 
Every mythology has stories that are tough to justify in modern times. When people mock other people's mythology but get upset when someone mocks their own, it reveals how insecure they are.
The author writes and lectures on the relevance of mythology in modern times. Reach him at devdutt.pattanaik@mid-day.com
"Exciting news! Mid-day is now on WhatsApp Channels

Subscribe today by clicking the link and stay updated with the latest news!"
Click here!