Counterfactual history is so fascinating. Depends on central characters, though!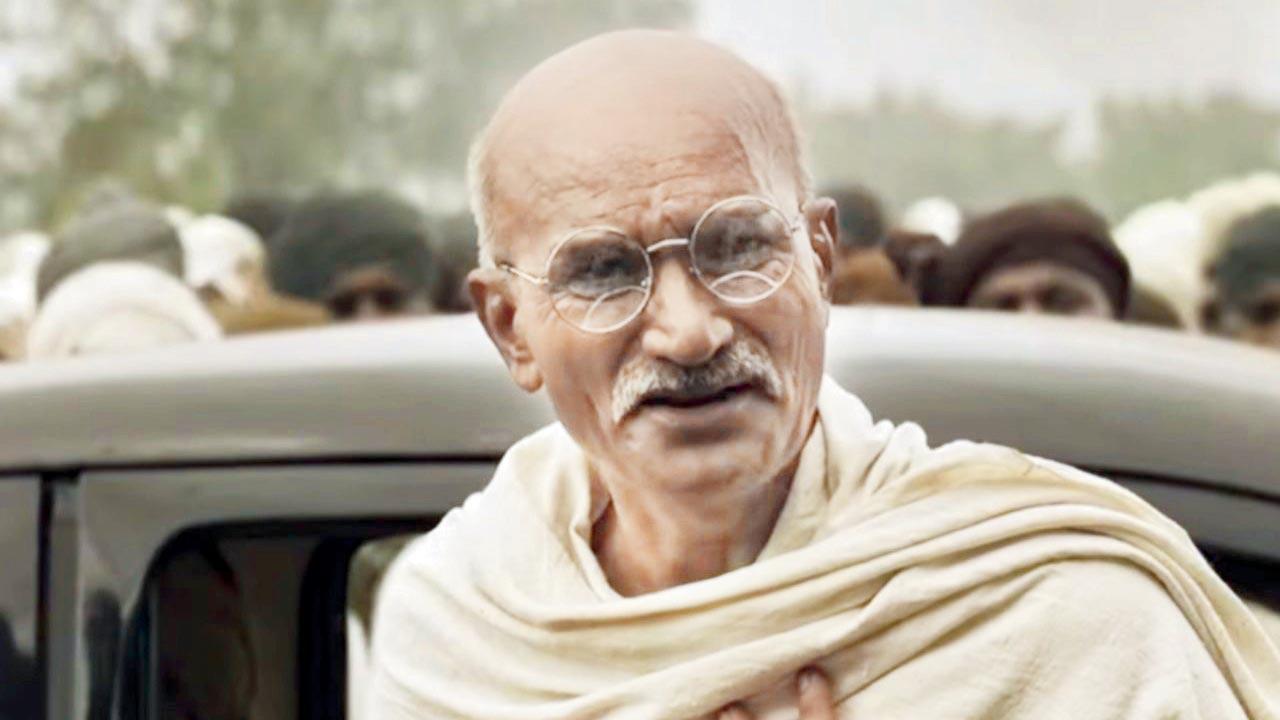 A still from Gandhi Godse – Ek Yudh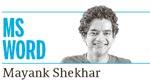 It's the most often cited counterfactual for contemporary Indian history, isn't it—what if Mohandas Karamchand Gandhi, peerless leader of India's social and political freedom movement, had not been gunned down by a Hindu fanatic? 
Would the hold/ascent of India's Hindu nationalist parties/forces have been a lot stronger then, right after independence, which also led to India's partition? 
ADVERTISEMENT
Hence, Muslims, for whom faith = nation, got Pakistan. The more secular-minded—who felt religion mustn't have a direct role in state's affairs, and that the only way to preserve India's diversity is through a pluralistic Constitution—received India. 
This sectarian debate would have gotten settled all the more as soon as we lost Gandhi, a devout Hindu, to a Hindu fundamentalist, no? Both the irony and reality of this act of violence would have been lost on no one. If this is what hate for an ideology is capable of, who will it spare anyway; and what good could it be, for anyone? 
What if, though, Gandhi had survived that bullet, on January 30, 1948? That's the counterfactual history—in Ghalib's words, 'Yun hota toh kya hota'—at the centre of Rajkumar Santoshi's film, Gandhi Godse–Ek Yudh, based on Asghar Wajahat's play Godse@Gandhi.Com, playing in cinemas, exactly 75 years after Gandhi's assassination.
Also Read: The pleasures of an add-on life
Why did I watch the film at all, or anybody might? Because it's the first film in a decade, directed by Santoshi—one of India's greatest mainstream filmmakers, with control over script/technique to swiftly regale us, over years, with cracker melodrama (Ghayal, Ghatak), comedy (Andaz Apna Apna), to patriotism (Pukar), also in a period piece (The Legend of Bhagat Singh).
 
To locate Santoshi's own filmic antecedents, he refers to director Govind Nihalani as his mentor in the movie's credit-roll—having started his career with the iconic Ardh Satya (1983). Nihalani, in turn, was Shyam Benegal's long-time cinematographer. 
The aesthetics, therefore, aren't in doubt with Gandhi Godse, either—competently crafted flick with clean frames and slight sepia tone, believably set between two wonderfully hand-picked actors playing Gandhi (Deepak Antani, with that toothless grin) and his assassin Ramachandra Vinayak Godse, nicknamed 'Nathuram' (Chinmay Mandlekar). 
The eponymous lead characters meet and debate each other, once the latter fails to kill the former. Knowing Gandhi—so tolerant of views he disagreed with—he could've easily personally met his potential assassin.
RRR similarly reimagined historical figures (Seetharama Raju, Komaram Bheem) meeting. S S Rajamouli credited Quentin Tarantino's Inglourious Basterds (with Nazis/Hitler) as inspiration. A Sreekar Prasad has edited both Gandhi Godse and RRR. Bhagat Singh adorns the logo of Santoshi's film production company in the opening slate. 
I thought of this when Gandhi's exclusive role in attaining Indian independence is questioned in the picture that follows. What about Bhagat Singh, Chandrashekhar Azad, Lala Lajpat Rai, "saikron" others? Of course.
What drew Indians/world towards Gandhi though, and continues to, is the seductive idea of punching so much above one's weight, with non-violent resistance alone. It's likely life-saving as well. The posthumous effect of his action/thoughts on other global movements, countering injustices, and speaking truth to power was such that if Gandhi didn't exist, we'd have to invent him.
 
Most sane people get that. Staunch Gandhians may also tell you that if there's something you haven't understood about the 'Mahatma' (named so by 'Gurudev' Tagore)—that merely means you haven't reached the maturity level yet to fully grasp the 'father of the nation' (anointed so by 'Netaji' Bose). Was Gandhi God? Well, nobody is, right?
What if you focussed on Gandhi's supposed flaws alone. Say, his obscure take on celibacy/sex, that the picture Gandhi Godse looks at. Somewhat acknowledging, too, that, like a decent app, Gandhi was open to upgrading himself, during his lifetime as well. 
Historians testify he was—also on race, caste, gender, worldview, in general. To reverse the POV, Gandhi is seen as responsible for partition in Santoshi's film. Can we debate this? 
People in the Indian subcontinent always have. Many were way busier seeding/fostering Hindu-Muslim hate, instead of fighting British imperialism, before independence, as well. Now, to the most popular question of all: What if Gandhi was alive, what would he think of the India he saw?  
Soon after Jawaharlal Nehru (Pawan Chopra) in Gandhi Godse announces that Gandhi has survived Godse's bullets, fictional history, or 'faction', sets in, with the Mahatma demanding dissolution of the Indian National Congress. 
The Congress rejects the proposal. He starts an experimental ashram, arguing for farmers' rights, village governments, railing against a power plant project, and his own government. Can totally see that happening! 
India's idealistic freedom fighters, after all, weren't operating on impulses of realpolitik in governance, and inevitable greed in public life. India's politicians, thereafter, did.
It's fascinating to look at Gandhi's afterlife this way. Only that the lead character opposite him in the picture, standing for "Hindu, Hindutva, Hindu rashtra," is such a top-level newspaper columnist that Prime Minister Nehru is shaken up by his contrarian views. What you see in the movie is Godse as supposedly a "Hindu hriday samman".
 
Gandhi hated cinema, by the way. I have a feeling he would've changed his view on that, if he lived longer. How would he have received a picture that elevates his assassin as a parallel hero of sorts? I mean, WTF is Godse known for, besides killing a man, for God's sake. 
Mayank Shekhar attempts to make sense of mass culture. He tweets @mayankw14
Send your feedback to mailbag@mid-day.com
The views expressed in this column are the individual's and don't represent those of the paper