Indian ODI captain Harmanpreet Kaur has expressed no regrets for her Mirpur antics. Perhaps, admittance will come at a later date like other cricketing greats who were guilty of blowing a fuse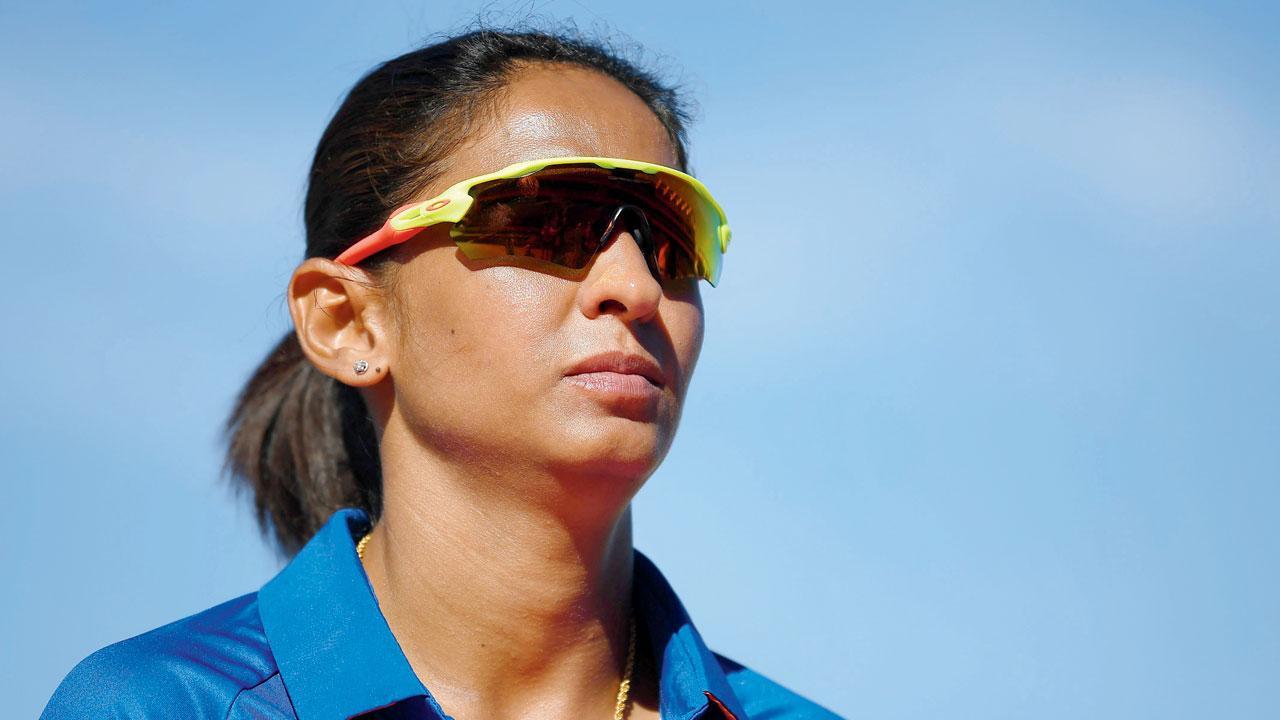 Harmanpreet Kaur, who has shown her unapologetic side. Pic/Getty Images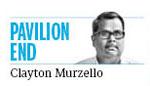 So, Harmanpreet Kaur has no regrets over what she did during and after India's third ODI against Bangladesh in Mirpur on July 22.
No regrets for smashing the stumps with her bat after her dismissal. No regrets for calling the umpiring pathetic at the post-match presentation. And no regrets for telling the opposition team to "bring the umpires too," when both teams posed for a combined photograph.
ADVERTISEMENT
Kaur, who is in the United Kingdom to be part of the Women's Hundred, revealed her unapologetic side in a recent interview to The Cricket Paper, where she was quoted as saying, "I don't think I said anything wrong to any player or any person. I just said what happened on the field. I don't regret anything."
While Kaur was at the receiving end of three demerit points for "showing dissent at an umpiring decision" from the International Cricket Council, she got one more demerit point for "public criticism" of match officials, and copped 50 per cent and 25 per cent of her match fees for the offences.
One wonders when the brilliant batswoman will regret her actions, which were unbecoming of a player, much worse a captain. 
It's astounding that the BCCI didn't publicly condemn her behaviour for actions which would otherwise merit censure and a fine.
No action means the establishment has set a precedent, that such actions can go unpunished. 
By revealing she feels no regret for her antics, Kaur has given the black spot on her cricket credentials another coat of paint.
Of course, it is quite possible that Kaur may express regret for her shocking behaviour in later years. 
We only need to look to history to prove that words spoken in haste and anger are often followed by regret. Here are a handful of controversial utterances and incidents in cricket history, viewed through the milder lens of hindsight...
Sunil Gavaskar on his 1981 Melbourne walk-off:
"It's a decision I regret. For, as captain, I should have been the first to accept the decision however bad it may have been."
(Interview with this newspaper on the 25th anniversary of the walk-out in 2006).
 
Dennis Lillee on his physical clash with Javed Miandad at Perth in 1981:
"The whole thing was unsavoury and should never have happened and I regret being involved. However, I did not start the physical contact."
(Menace - Dennis Lillee, The Autobiography) 
 
Greg Chappell on the infamous underarm delivery to prevent the Aus v NZ ODI from ending in a tie in 1981:
"l never try to justify what I did. Asking Trevor to bowl underarm was a sign of my very poor mental state. I just wasn't myself. I wasn't in the frame of mind to make a reasoned decision. I will put up the rest of my career as evidence that what I did that day was an aberration."
(Fierce Focus by Greg Chappell)
Shane Warne on giving South African batsman Andrew Hudson a colourful send off in the 1993-94 Johannesburg Test, following an incident in which someone threw an orange on his back:
"I bowled Hudson around his legs and almost immediately it felt as though somebody had pulled the pin from a grenade. I started shouting and swearing at the poor batsman before being restrained. Every time I see the clip now I cringe. I just lost it. David Shepherd, one of the umpires, immediately called over Allan Border and asked him to calm me down. I knew I was in the wrong in a big way and accepted the fine of 1,000 Rand (around $400) levied by Donald Carr the match referee."
(Shane Warne, My Autobiography)
 
Ian Chappell on being abusive at times to umpires in his 19-season first-class career:
"I wish I hadn't abused a couple of umpires along the way. The abuse showed a lack of control—a reaction in the heat of the moment. One shouldn't abuse umpires. If I had my time again, I would like to think I would have sufficient control not to abuse umpires."
(Mike Coward's retirement tribute in Cricket Year [1979-80])
 
Michael Holding on kicking down the stumps in the 1979-80 Dunedin Test against NZ after the umpire gave John Parker not out:
"I had my most inexcusable behaviour on a cricket field and I have to say that if that had happened today, with the ICC code of conduct now in place I would have felt it in my pocket and missed quite a few games after the match referee had had his say. I was young and I made a mistake. I was striving to do my best for my country, but felt that the umpires in that series were not being objective."
(No Holding Back by Michael Holding)
 
Mike Gatting, who abused Pakistani umpire Shakoor Rana and called him a cheat in response to him being accused of cheating—for waving his hand to fielder David Capel while Eddie Hemmings bowled to Salim Malik in Faisalabad in 1987-88:
"Not a great deal bugs me on the field, really: I think you've got to try to be fairly understanding of most people. I don't think you should lose your temper at the drop of a hat, because we all have to learn in life, and be tolerant, and give people a chance."
(Leading from the Front by Mike Gatting)
 
Curtly Ambrose walking up to Steve Waugh, wanting to strike him after the Australian allegedly abused him in the Trinidad Test of the 1994-95 series:
"Gradually I calmed down and told myself, 'Come on now, you're a professional and you're better than this. This incident with Steve Waugh was not my way but I can't change history. It happened and I am not proud of it."
(Time to Talk by Curtly Ambrose)
mid-day's group sports editor Clayton Murzello is a purist with an open stance.
He tweets @ClaytonMurzello. Send your feedback to mailbag@mid-day.com
The views expressed in this column are the individual's and don't represent those of the paper.
"Exciting news! Mid-day is now on WhatsApp Channels

Subscribe today by clicking the link and stay updated with the latest news!"
Click here!