TIFF earlier had 10 Indian films, but that was in a specially curated, one-off City to City programme in 2012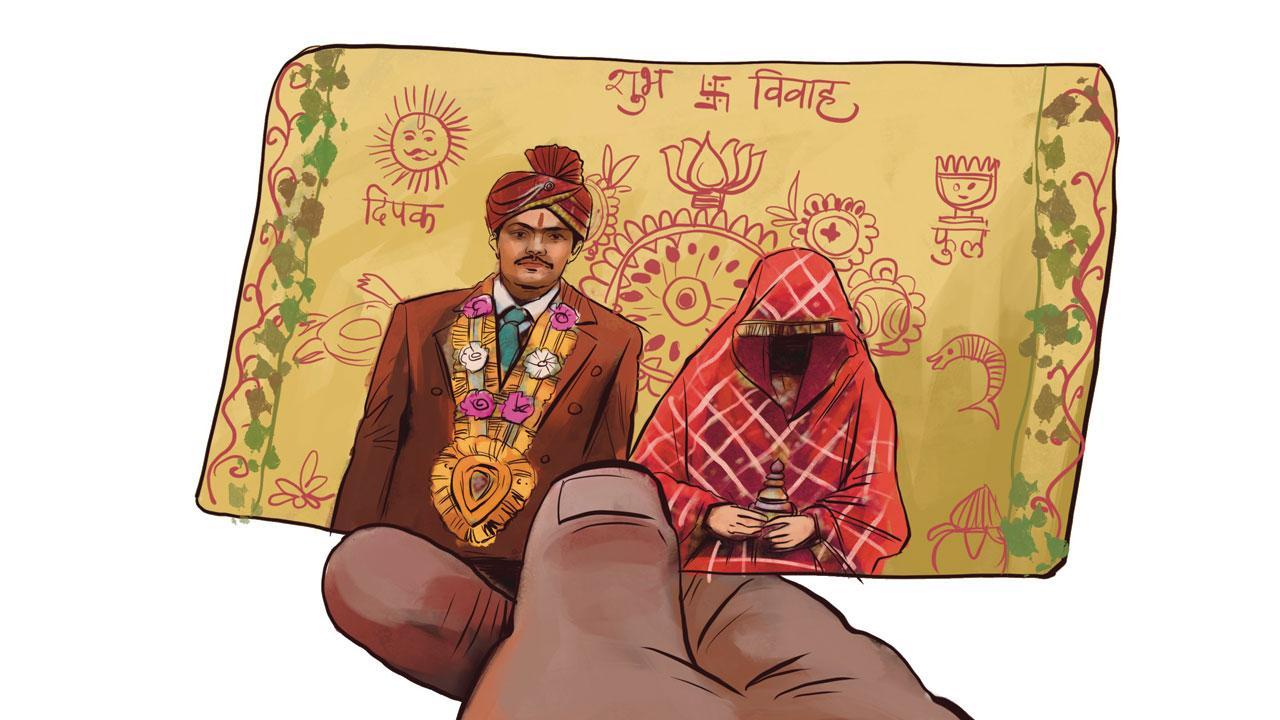 Illustration/Uday Mohite
Listen to this article
South Asia record films at Toronto International Film Festival
x

It looks like a landmark, record-breaking year for Indian and South Asian Cinema at the Toronto International Film Festival (TIFF) in Canada. There are 14, yes 14, Indian, South Asian and South Asian Diaspora films across sections, at the 48th TIFF that runs from September 7-17. They include a wide range, from mainstream Bollywood's Thank You For Coming starring Bhumi Pednekar and Anil Kapoor, to Kiran Rao's Laapataa Ladies and Jayant Digambar Somalkar's Sthal, A Match, in Marathi. This is an amazing achievement by the filmmakers, despite multiple challenges, from seeking theatrical release to censor board nightmares and worse: Honey Trehan's Punjab '95—on human rights activist Jaswant Singh Khalra, who exposed police encounters in Punjab in the 1990s—that was selected for TIFF's Gala Presentation, was unfortunately pulled out by the producers. TIFF earlier had 10 Indian films, but that was in a specially curated, one-off City to City programme in 2012.
TIFF has a reputation for flagging Oscar and other top awards contenders. Last year's Oscar winner for Best International Feature, All Quiet on the Western Front, for instance, was at TIFF. Tiny Bhutan's Pawo Choyning Dorji's The Monk and the Gun, which is selected at both the Toronto and Telluride Film Festivals, has already been listed by the esteemed Anne Thompson, Editor at Large, IndieWire, as a frontrunner in the Oscar 2024 race, alongside Justine Triet's Anatomy of a Fall and Ladj Ly's Les Indesirables, both from France. Dorji's debut feature Lunana: A Yak in the Classroom had already earned an Oscar nomination in 2022. Despite the SAG-AFTRA actors' strike in the US that banned actors from promoting their films at festivals, TIFF has about 70 per cent international (non-US) titles anyway. Its overall selection includes Hayao Miyazaki's The Boy and the Heron (opening film), Thom Zimny's Sly (documentary on Sylvester Stallone, closing night gala), Taika Waititi's Next Goal Wins, Jonathan Glazer's The Zone of Interest, Justine Triet's Anatomy of a Fall and Ladj Ly's Les Indesirables.
ADVERTISEMENT
Of the 14  Indian, South Asian and South Asian Diaspora films at TIFF, there are six Indian films, two South Asian films, and six South Asian Diaspora films. The six Indian films are Karan Boolani's Thank You For Coming (Gala Presentation), Kiran Rao's Laapataa Ladies (Lost Ladies, Centrepiece), Anand Patwardhan's Vasudhaiva Kutumbakam (The World is Family, TIFF Docs), Jayant Digambar Somalkar's Sthal (A Match, Discovery), Nikhil Nagesh Bhat's Kill (Midnight Madness, a genre film produced by Karan Johar and Guneet Monga Kapoor) and Subarna Dash and Vidushi Gupta's short animation This is TMI (Short Cuts). The two South Asian films are Pawo Choyning Dorji's The Monk and the Gun (Bhutan), and Nabin Subba's Gau Ayeko Bato (A Road to a Village, Nepal), both in the Centrepiece section. This is a Herculean achievement by these filmmakers from small nations, with struggling film industries, punching far above their weight.
Also read: Director Anil Sharma feels 'Gadar 2' deserves to be sent for the Oscars
The six South Asian Diaspora and related films at TIFF are Deepa Mehta's I am Sirat, Tarsem Singh Dhandwar's Dear Jassi, Shambhavi Kaul's Slow Shift (short), Wendy Bednarz's Yellow Bus (UAE) starring Tannishtha Chatterjee and Amit Sial, based on a real-life Indian Diaspora incident in UAE, Zarrar Kahn's In Flames (Canada/Pakistan) that was at Cannes Film Festival's Directors' Fortnight, and Fawzia Mirza's The Queen of my Dreams, a Canadian LGBT film, set in Canada and Karachi, which reprises its theme song Mere Sapnon ki Rani from Aradhana (1969), starring Sharmila Tagore and Rajesh Khanna. 
Additionally, there are two Diaspora-related US films, Christos Nikou's Fingernails starring Riz Ahmed, and Minhal Baig's We Grown Now. The selection also reflects a strong showing by women directors and producers. This overall strong South Asian selection is due to the discerning taste of the TIFF team, including Cameron Bailey, CEO, TIFF, Anita Lee, Robyn Citizen, Director of Programming and Platform Lead, Andrea Picard, Thom Powers, Jason Anderson, Geoff Macnaughton, Norm Wilner, Peter Kuplowsky and Nataleah Hunter-Young. After 12 years as Curator/Consultant with TIFF Cinematheque, it is an honour for me to work with TIFF as Senior Programme Advisor South Asia. Nothing pleases me more than to help South Asian filmmakers shine on international platforms.
Meenakshi Shedde is India and South Asia Delegate to the Berlin International Film Festival, National Award-winning critic, curator to festivals worldwide and journalist. 
Reach her at meenakshi.shedde@mid-day.com
"Exciting news! Mid-day is now on WhatsApp Channels

Subscribe today by clicking the link and stay updated with the latest news!"
Click here! Would you like to try the Barbiecore fashion outfits?