The world's greatest TV series—Succession—has ended. Who will I miss most? Logan Roy!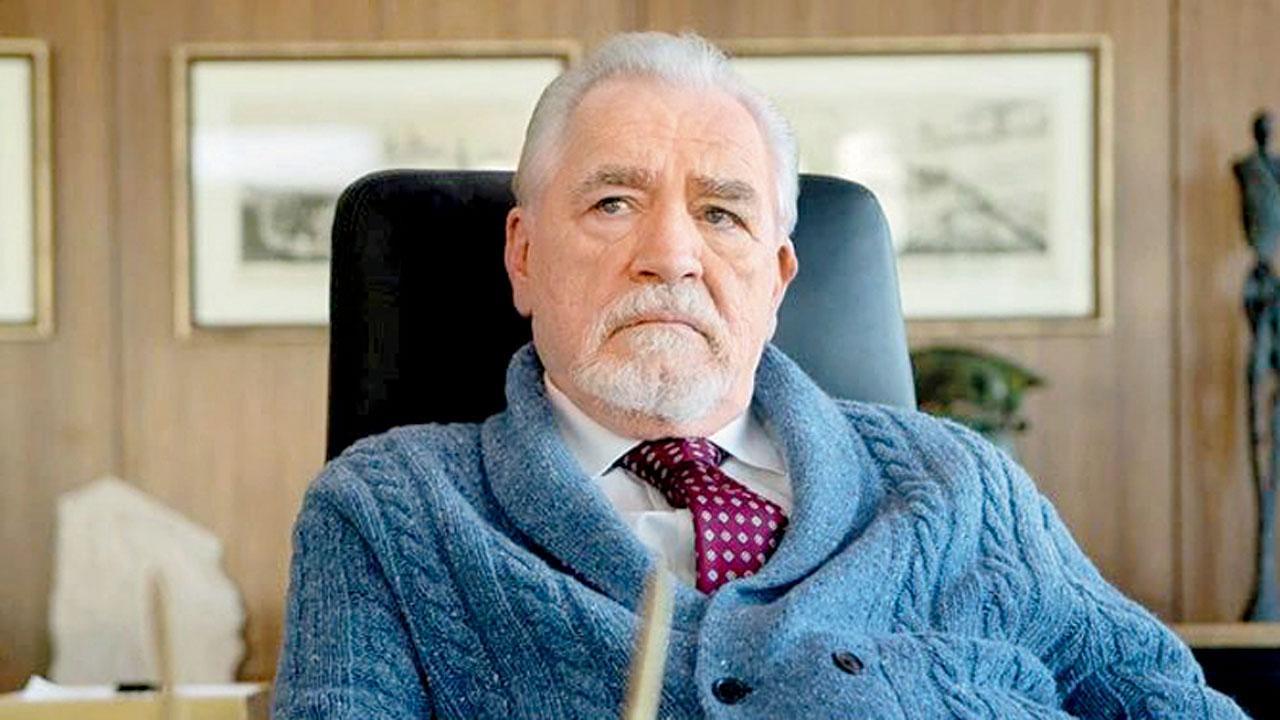 Brian Cox as Logan Roy in the HBO series Succession. Pic/Twitter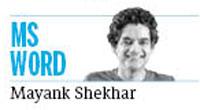 What are people?" Logan Roy (Brian Cox) asks, and then answers it himself: "Economic units. I'm 100 feet tall. They're pygmies. But together we make a market!" Meaning, he elaborates, everything about humans merely form a market—marriage market, job market, money market, market of ideas....
As OTS (over-the-shoulder), one-on-one conversations go, the above-mentioned, in the third episode of the final/fourth season of Jesse Armstrong's HBO series, Succession, might well rank among the greatest such monologue on screen. 
ADVERTISEMENT
In line with, "Don't let yourself get attached to anything you are not willing to walk out on, in 30 seconds flat, if you feel the heat around the corner"—by Robert De Niro, delivered to Al Pacino, in Michael Mann's Heat (1995). Or, why not, even the "Mere paas maa hai" line from Yash Chopra's Deewar (1975).
Media-baron Logan Roy is seated opposite his bodyguard, Colin, at a diner. He seems so obviously lonely at the proverbial top. And it's the first genuine peek into his mind. Which is equally an authentic observation on the world's richest. And that's what draws you to Succession first. 
It's not that, beyond a point, money can drive Logan's ambitions. That's more the scene with Logan's son-in-law, Tom Wambsgans (Matthew Macfadyen), the outsider to wealth, who admits to wife, Shiv (Sarah Snook), that he's essentially hooked to luxuries that money can buy.
For the Logans of the world, especially in the evening of their life/career—isn't money that runs into hundreds of billions of 'unspendable' dollars, merely a metaphor, anyway? I guess the hustle is the high. As is a sense of power.
This could be truer for a news-media ownership—primarily a prestige-business, punching above its monetary weight—that allows for closer access to a nation's highest political echelons. Which can otherwise only be achieved through party-system, with elections, in democracies.
Governments change. Backroom wielders of power are possibly more permanent. Logan is one of them. Is he a sociopath to dehumanise people as markets, at best? Maybe. 
Even his brother Ewan (James Cromwell) thinks so. Logan wasn't always this man. There is a definite backstory to his life—besides an extreme addiction to anything, power included, must blindside you, eventually. 
What about Logan's children—who grew up unhugged, uncared for; wholly replacing that parental neglect with unhinged aspirations to replace their father at his 
firm instead? 
I guess they slurp at the entitlement that comes with belonging to a rich/powerful family. But feel like rebels in their heads, while only some amount of servility to the patriarch must privilege them fruits to businesses they never built.
Among the Roy siblings, the youngest, Roman (Kieran Culkin), is possibly the most in awe of the father, and likely to quietly carry on his legacy. For all of the cynic, lion-like Logan's flaws—he's undoubtedly an indefatigable institution-builder. None of his kids are.
Another popular Logan line is, of course, when he speaks of his children thus: "I love you, but you're not serious people!" Similar to what Shiv tells her brother, Kendall (Jeremy Strong): "I love you, but I cannot stomach you!" 
What do they really think of each other? I don't think they do—simply fixated with being protagonists of their own life's stories.
Or as Roman puts it, "Stop ganging up like you're Lennon and McCartney, and I'm George. I'm John, you're Ringo and Yoko!" 
Only these delusional, young pricks are not quite The Beatles. They're certainly sharks/scorpions to each other—all Lady Macbeths, to be more Shakespearean—in a zero-trust, high-society, dysfunctional family, where Logan is debatably the loneliest of 'em all.  Also, obviously, the most confident.
Apart from the fact that the most dramatic, talkie scenes in Succession are strikingly, securely staged in complete quietness, that is, without a background score—what you notice about the show is the extensive use of sassy similes/metaphors throughout.
"Santa Claus, who's a hitman." "Jaws, if everyone in Jaws worked for Jaws!" "Ball-sack with a toupee." "Czechoslovakia it—smooth, and velvet parting." "It's like Israel-Palestine, except more important." 
"Oman: poor man's Saudi Arabia; rich man's Yemen…"
This is because show-creator Armstrong is evidently as much a poet as a political writer—making his characters sound smarter than they probably are.
If you haven't seen Succession yet, let alone its farewell season, I suggest you stop here, and switch it on right anyway, instead of a spoiler ahead. Already, I envy you. Revisiting a masterpiece is hardly as rewarding, as an experience anew.  
I didn't expect Logan to exit stage in the third episode of S04. Too soon. His sudden death and the 'Roycalypse', after, is discomforting. It's not that you engage any less with all other characters, including the maverick, tech-bro Mattson, even 'Greg, the Egg'. But they're not the shit, as Roman would say. 
Arguably, the finest ever drama in world television history, Succession, brilliantly crescendos before 'curtains down'. The show is over, yes. Feels like a lull. Only I must add: Did any of you see Logan's corpse? How do you know, for sure, he's dead? 
I'm just gonna assume he's not—just disappeared into the wilds, where he truly belongs, and his kids don't. He'll be back. Okay, just heard him groan from the imaginary grave: "F*** off!" Fine.
Mayank Shekhar attempts to make sense of mass culture. He tweets @mayankw14
Send your feedback to mailbag@mid-day.com
The views expressed in this column are the individual's and don't represent those of the paper.