At 76, she remains emblematic of a way of being: busy, feisty, elegant, intellectual and attractive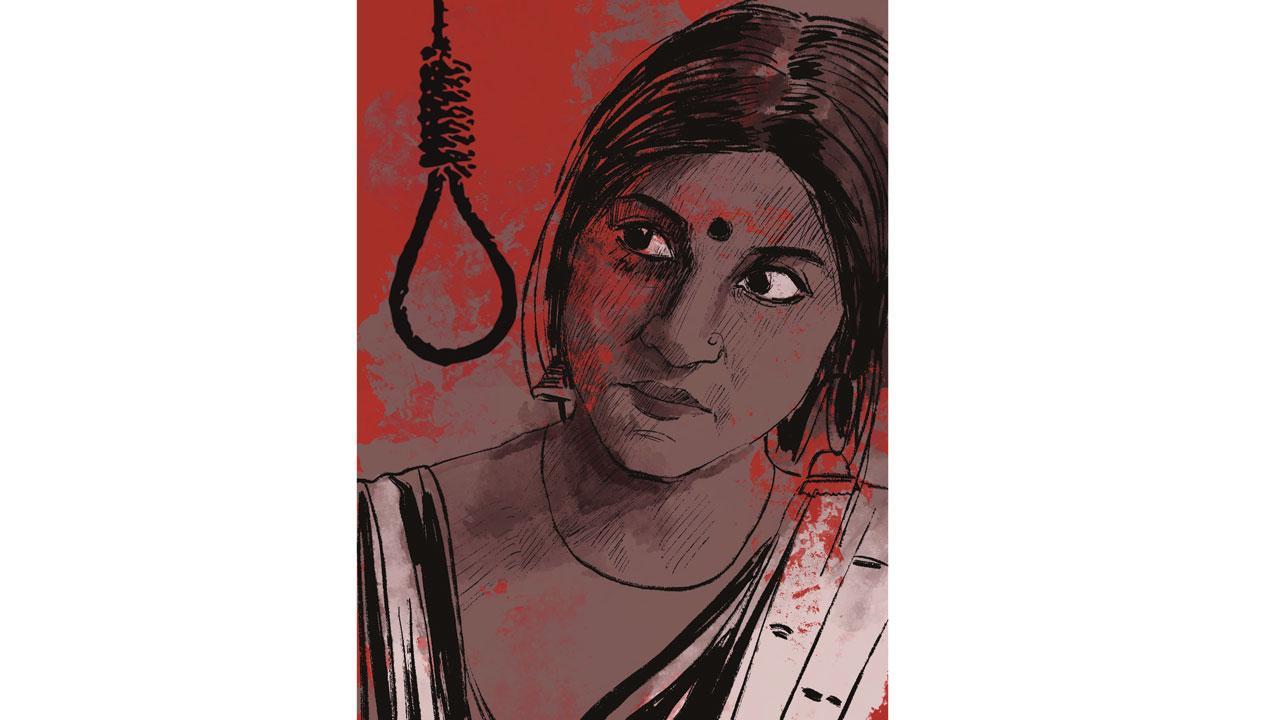 Illustration/Uday Mohite

Aparna Sen's latest film The Rapist, is a fine return to form for the director, who is at the top of her game. Starring Konkona Sensharma, Arjun Rampal and Tanmay Dhanania, the film is a powerful, richly layered, complex, thought-provoking film on the aftermath of rape. And how the delivery of justice is deeply affected by class, gender, education and religion. The film, produced by Applause Entertainment, had its world premiere at the Busan Film Festival in South Korea last week.
In fact, there is a bonanza of 15 South Asian films at Busan. From India, these include Natesh Hegde's Pedro, and Rajdeep Paul and Sarmistha Maiti's Kalkokkho—House of Time (both in the New Currents Competition); The Rapist, Payal Kapadia's A Night of Knowing Nothing (Best Documentary at the Cannes Film Festival), Irfana Majumdar's Shankar's Fairies (Locarno Film Festival), Madhuja Mukherjee's Deep6, Deepa Mehta's Funny Boy, Rebana Liz John's Ladies Only, Bharat Mirle's The Road to Kuthriyar and Hemant Kudale's Paanha, a short. Bangladesh comes all guns blazing, with Abdullah Mohammad Saad's Rehana (at Cannes Film Festival's Un Certain Regard as Rehana Maryam Noor); Mostofa Sarwar Farooki's No Land's Man (starring Nawazuddin Siddiqui, in English, with AR Rahman as composer and co-producer, and produced by Shrihari Sathe, US), and Mohammad Rabby Mridha's No Ground Beneath the Feet. There's also Kiran Shrestha's Yet Another Winter from Nepal and Kelzang Dorjee's Why is the Sky Dark At Night? from Bhutan, both shorts.
The Rapist, which plays in Busan's Window on Asian Cinema section, is the 16th feature of the globally acclaimed Sen. Apart from acting in about 74 films, she has also written the screenplays for all her films since 36 Chowringhee Lane (1981), except two play adaptations. Her work is as deeply feminist as it is humanist, including Mr and Mrs Iyer, Paroma, Sati and Paromitar Ek Din. At 76, she remains emblematic of a way of being: busy, feisty, elegant, intellectual and attractive.
The Rapist is essentially a chamber drama that tackles the aftermath of the rape of a wealthy Delhi University professor, Naina Mishra (Konkona Sensharma), by Prasad Singh (Tanmay Dhanania), a young goon from a slum. Naina, a professor of criminal psychology (too pat, that), was once at Prasad's mercy, but as circumstances change, their power equation reverses. The film comments on Indian patriarchy, the pervasive abuse of women, the death penalty, and the relationship between machismo and fatherhood, as well as the oppression of minorities.
Sen directs this fiction feature with a sure hand, and the film is studded with rich ironies: Naina and her husband Aftab Malik (Rampal), could not conceive a baby in three years, but the rape dramatically alters relations between them (I'm avoiding spoilers here). It's all understated, with minimal melodrama, but many moving moments. Sen raises many questions she chooses to leave unanswered, as she's more interested in engaging with you, rather than being the smug masterni supplying the "correct answers," as reality doesn't offer any either. Indeed, Sen is able to explore nuances in the life of the rape survivor that we could not see in Leslee Udwin's documentary India's Daughter (2015) on Jyoti Singh (Nirbhaya), whose gangrape in 2012 shook the nation, or Deepa Mehta's Anatomy of Violence (2016), a fictional dramatisation of the same; and she altogether avoids Pink's thunderous courtroom dialoguebaazi. The film is also inherently linked to Rehana, which explores a MeToo incident.
Konkona Sensharma puts in a deeply affecting performance as the rape survivor, and the moment she arrives bloodied in the police thana post-the rape, and the moment she arrives bloodied in the police thana post-the rape, and the moment when she is in hospital, and her husband walks out on her, linger for long. Arjun Rampal is superb as a caring husband, who falters, following gossip. The screenplay is strong and nuanced. Ayananka Bose's cinematography, Rabiranjan Maitra's editing and Anup Mukherjee's sound design are all good, while Hussain Haidry's dialogues are excellent. Neel Dutt composes an aching song 'Deepest night descends upon me' in the climax. Kudos to Applause's Sameer Nair and Deepak Segal and Quest Films' Suchhanda Chatterjee and Shubha Shetty. Good to see a strong film with a woman director, writer, and producers.
Meenakshi Shedde is India and South Asia Delegate to the Berlin International Film Festival, National Award-winning critic, curator to festivals worldwide and journalist. 
Reach her at meenakshi.shedde@mid-day.com