Ambiguity is quicksilver. We value it in literature and art, because it elicits our imagination, allowing us to make our own meanings in tandem with the work of art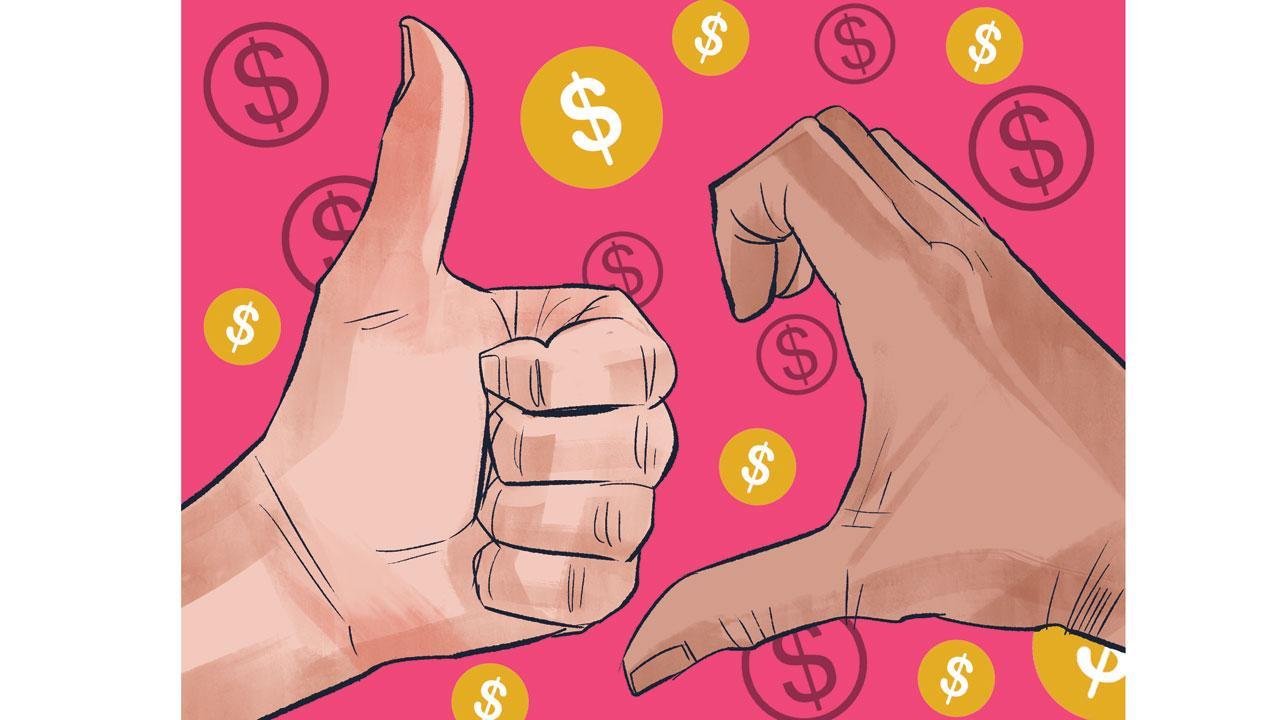 Illustration/Uday Mohite

The month of love began with a lawsuit. One Mr Kawshigan, a bearded CEO of a drone racing company in Singapore, has filed a lawsuit against his friend Ms Tan for well, saying she considered him a friend.
Mr Kawshigan and Ms Tan allegedly met at the Rotary Club of Bugis Junction (I don't know where that is but this fact has a certain ring to it) in 2016. But for her, the beginning, if promising, failed to remain so as she says that from November 2016 to September 2020 they argued and fought until she wanted to step back. For Mr Kawshigan that counted as friendzoning—something men consider emasculating, a failure to conquer as a man His coercions worked so Ms Tan felt she had to participate in counselling and later "healing" sessions to help him. When she finally called a halt, Mr Kawshigan felt he had to 'escalate' and he filed a USD 3 million lawsuit arguing Ms Tan had damaged his "stellar reputation". One could argue he was doing a good job of that himself. A court threw out one of Mr Kawshagan's cases because it did not want to be complicit in his obsessive desire for contact with Ms Tan, even if it was only negative contact.
ADVERTISEMENT
Ambiguity is quicksilver. We value it in literature and art, because it elicits our imagination, allowing us to make our own meanings in tandem with the work of art. But it is an act of trust, that the interpreter will not force a meaning upon the work of art, by bringing an eye of judgement, instead of curiosity. In relationships, ambiguity elicits ethics—we may communicate love or kindness non-verbally, by not saying anything harsh or by inviting something. In the absence of ethics, ambiguity is freely misused, either by conveying the promise of desire which you don't intend to keep or pretending a rejection was never made.
Also Read: The surgical foot
Many of us have been in ambiguous situations where we try to understand another person's point of view only to have them constantly manipulate that point of view. They may pretend they only want to be friends, when in fact they are doing anything they can to maintain contact and force us into fitting into their romantic (or other) agenda. What looks like a retreat is merely someone biding their time. The moon, an abiding symbol of ambiguity, waxes full into meaning and wanes as if emptied of it constantly, but it too has a dark side, at least according to Messrs Pink Floyd. 
Of course, sometimes the moon is merely a balloon. As it turned out to be over Montana last week, where a woman filming the moon in the twilight sky suddenly saw another one—this turned out to be a Chinese balloon. The US cried spy. The Chinese ran their hands through their hair and said main toh mazak kar raha tha, aap bura maan gaye, it was a private balloon meant for scientific research that went off course. The US had little choice but to be like the parent who believes their child wants a computer for study purposes.
People demote or feel demoted by friendship, because it strives for acceptance, not supremacy. Without that very little is fair in love and war, which is why the two are often confused for one another.
Paromita Vohra is an award-winning Mumbai-based filmmaker, writer and curator working with fiction and non-fiction. Reach her at paromita.vohra@mid-day.com