A new karigar-based project backed by a homegrown pret label hopes to empower customers to put their own art on their clothes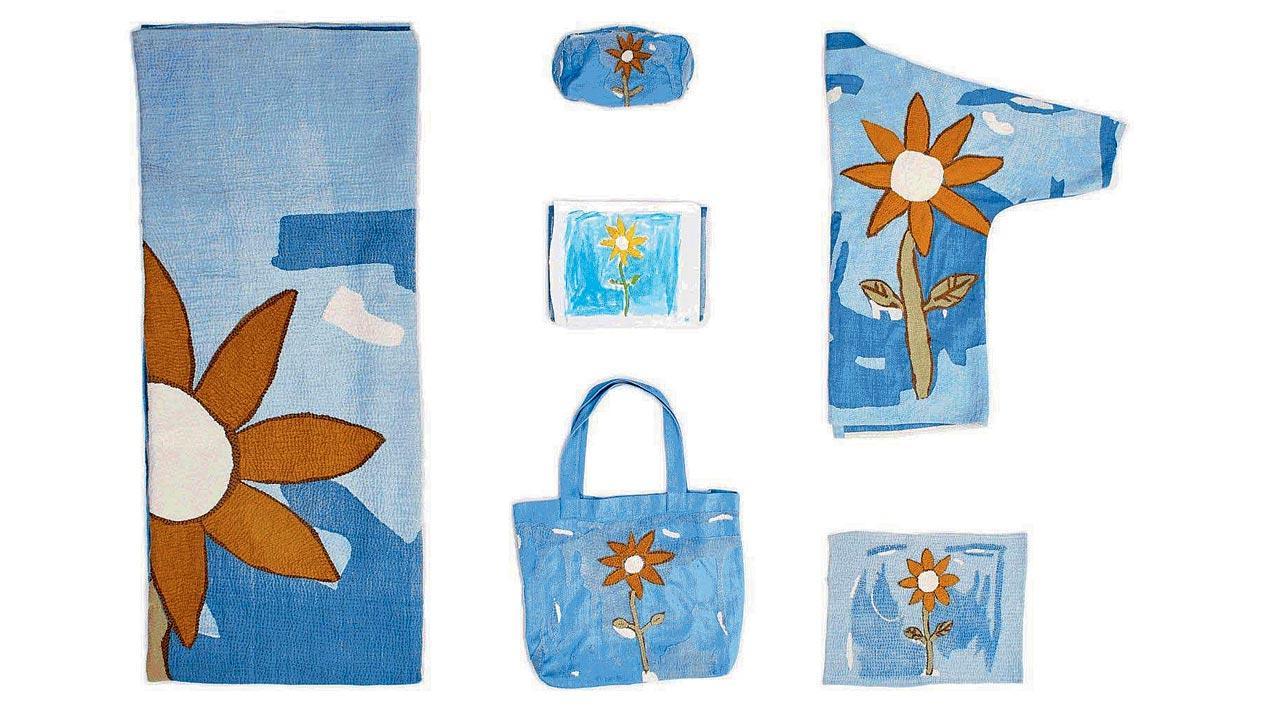 A product prototype by Kala Khoj's Child Art Project shows drawings and doodles by a child artist surrounded by a pastiche of pouch, tote, shirt and quilt featuring their renditions

A shirt dressed in patchwork. A robe appliqued to the wearer's liking. Totes with their owner's artwork printed on it like a limited-edition trophy.
We are entering an era of DIY fashion—not do-it-yourself (we've all been there, and made tie-dyed T-shirts in our teens), but design-it-yourself.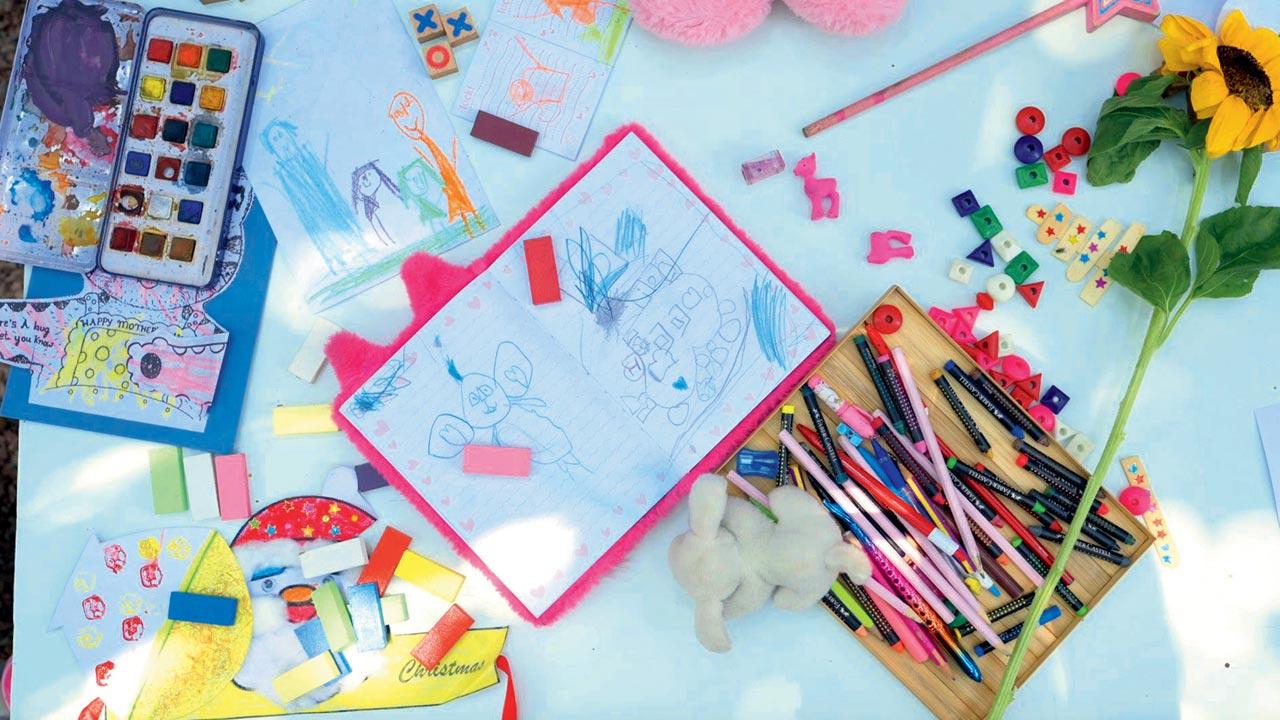 The Kala Khoj initiative by artisanal pret label, 11.11 /eleven eleven, is set to launch For you: Child Project on October 2. Using indigenous craft techniques of applique (called khatwa in Bihar) and kantha (running stitch embroidery), the project hopes to preserve and celebrate art made by you and your children through clothing and lifestyle products like laptop sleeves, aprons, placemats, quilts, cushion covers and tote bags. "The customer, in a way, becomes the designer. For you: Child Project provides a service. The products will purpose reclaimed materials, with the base made from hand-spun and woven homegrown fabrics, which the label also uses and has access to," explains design director Shani Himanshu, who co-founded the pret label with graphic designer Mia Morikawa.
Given that the making of these products eliminates using machines or energy, the entirely handmade process from composition to final design and shipping takes three to six months.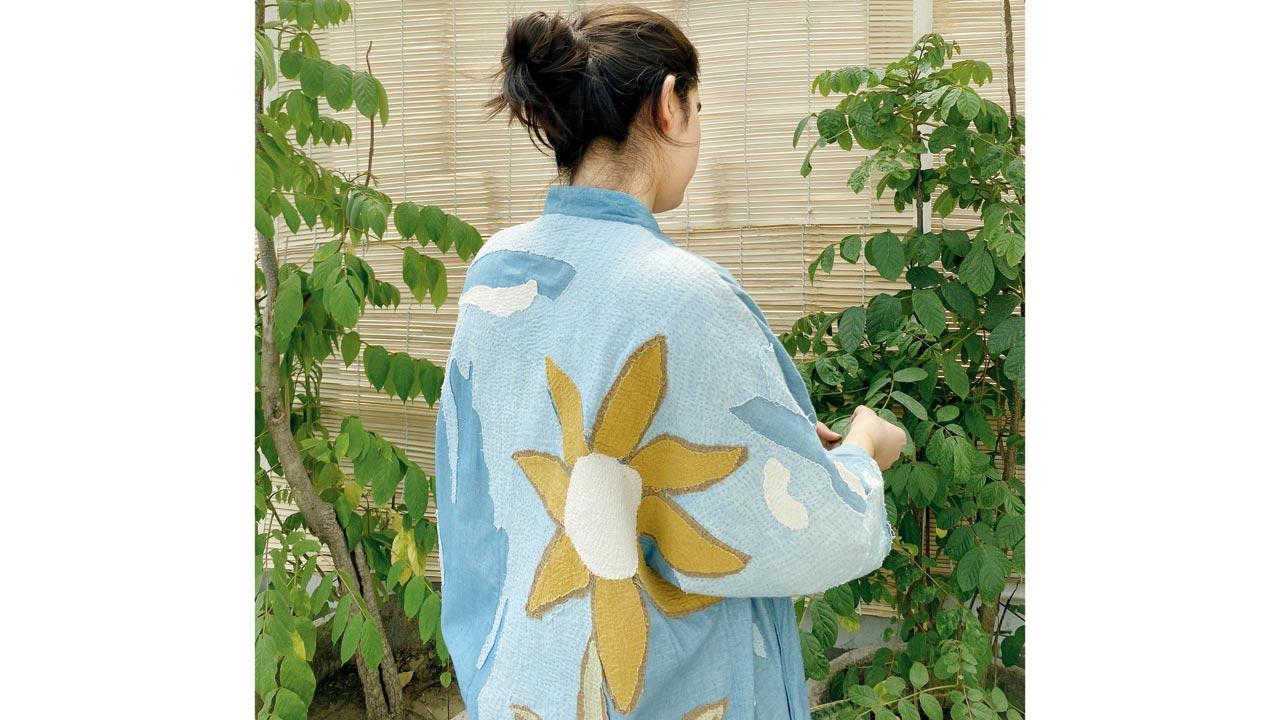 The final product on the wearer. The project aims to preserve the essence of playful and instinctive visual expressions in children's drawings 
It's fascinating what happens when you matchmake some of India's best craft artisans with artistic customers. Kala Khoj, conceived by the label as an opportunity to build an ecosystem in which the processes from seed to stitch are designed to nurture the environment and people, does just that. Supported by the Goodearth Heritage Foundation, the initiative is a for-profit producer company co-owned by artisans based in the Khambra village in Kutch, Gujarat. With Kutch being the epicentre of Indian crafts, a complete value chain is possible—from hand spinning the yarn to weaving by hand, dyeing using natural colours, the use of hand embroidery and finally making the garment.
The idea struck Himanshu, 42, during the lockdown in April 2020. Kala Khoj currently engages 300 artisans who work from their respective homes across rural areas. "They are part of the producer company, and we've enrolled them in a provident fund as well. But as they specialise in particular skill sets—some are expert tailors, others are skilled at bandhani or kantha—there may not be enough work to sustain them through the year. A project of this scale helps build consistency into the model," he tells mid-day.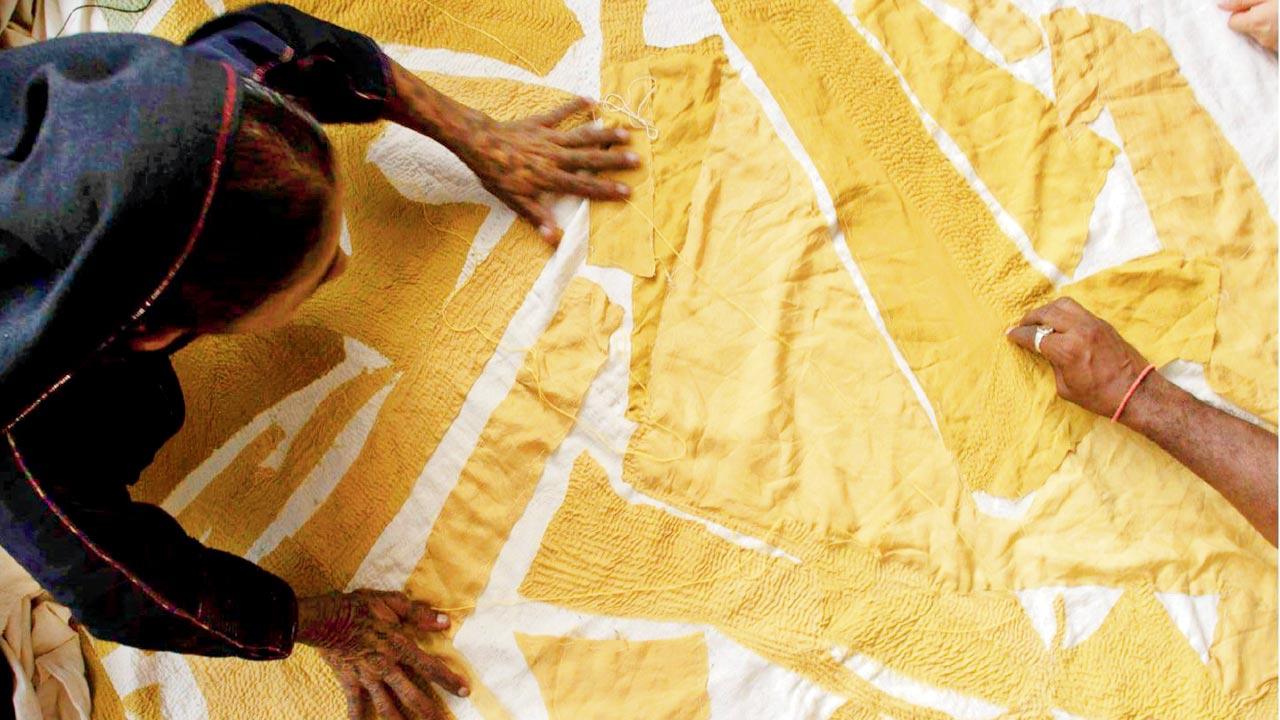 Artisans practice the craft of applique using reclaimed fabric to compose a customer's artwork
What's more? This project ramps up development of product passports across B2C (business to consumer) assets, which makes it a first-of-its-kind initiative to put the spotlight on the consumer, while also starting a dialogue around heritage and the culture of crafts.
When Kala Khoj started work on the project in 2020, they called for art entries from children. A few of the original drawings were chosen to create lifestyle products that were then shared with their young creators. "It's not often that they get to see their drawings turn into a product, so naturally, there was an element of surprise and curiosity around how it was realised," he adds.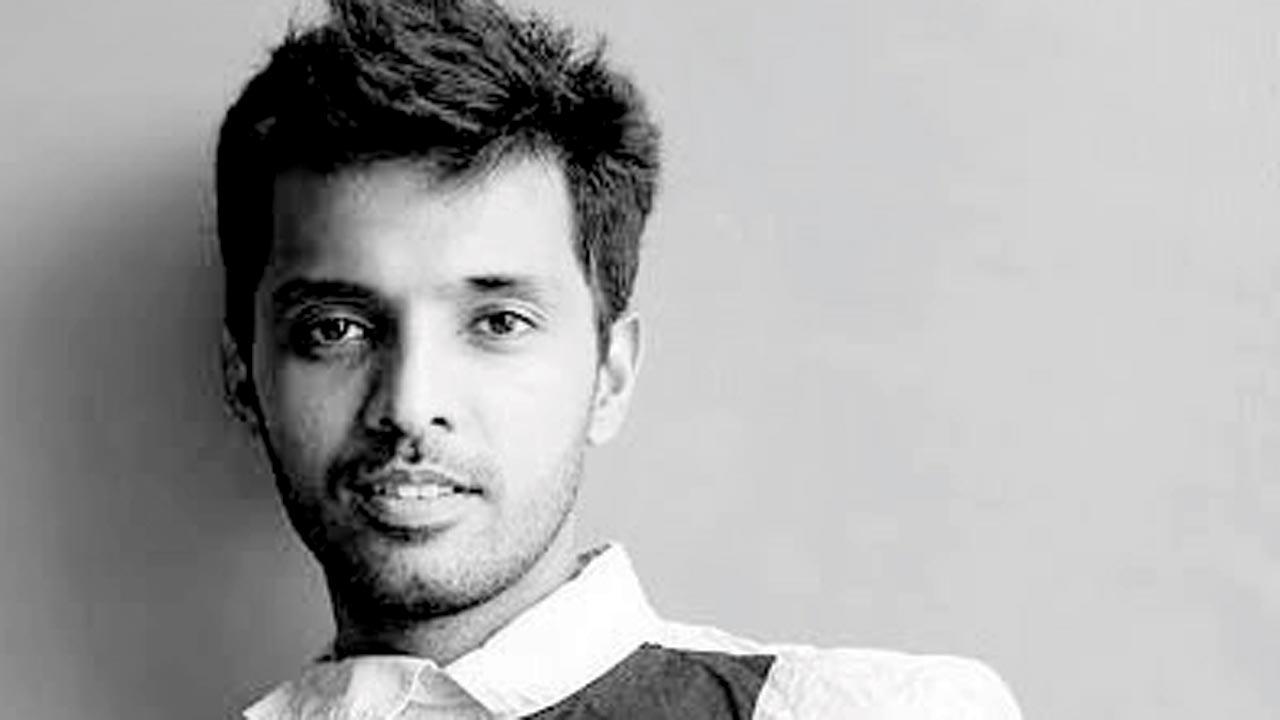 Himanshu Shani
Through the project, Himanshu would like to reclaim the meditative aspect of indigenous craft-making techniques. The act of making is not just a nice activity; it can inspire and connect. Making can also be a social activity, and as a dyslexic teen who had difficulty keeping up with school curriculum, the act opened up a whole new world beyond books for Himanshu. "My exposure to art was through my cousin, who used to bring home hand drawings as he was studying to become an architect. This was in the mid-'90s when CAD printing and three-dimensional model making was not in practice," says Himanshu, who went on to acquire a masters in fashion design from Domus Academy, Milan.  
   
It's important how we design something, and as a designer, Himanshu says he likes to respect the talents and hands of those who make textiles. "The energy in human hands has the ability to transform people, just like craft artisans can transform materials."

To participate and register your art at Kala Khoj's Child Art Project, visit https://kala-khoj.in/ (registrations open October 2 onwards)