The report said the authorities "severely curtailed" the right to freedom of peaceful assembly, harassing, arresting and detaining critics and political rivals as well as forcibly dispersing protests and assaulting journalists and others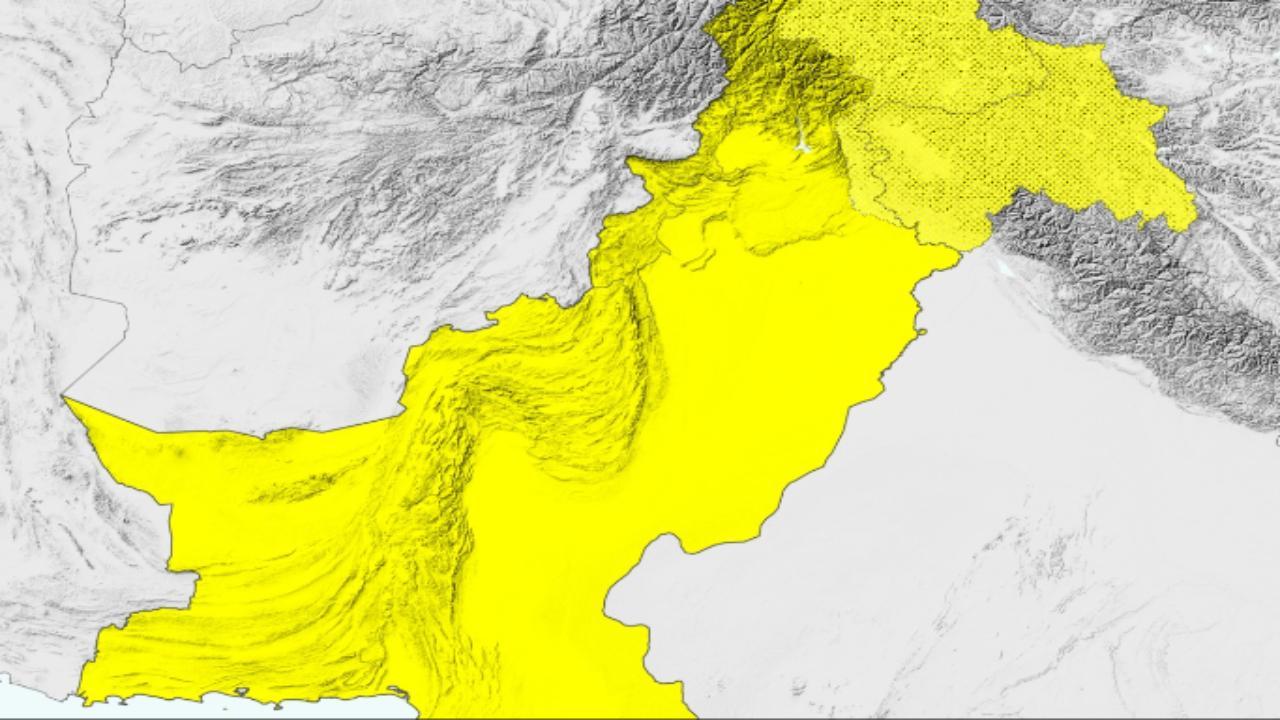 Picture/Amnesty
Amnesty International has castigated Pakistan for grave human rights violations in the country and said that enforced disappearances, torture, crackdowns on peaceful protests, attacks against journalists and violence against religious minorities and other marginalized groups continue in a nation that has witnessed political and economic turmoil for the past one year since the ouster of Imran Khan as Prime Minister last April.
The report said that state officials continued to use enforced disappearances to target human rights defenders, journalists and people voicing criticism of the authorities. According to the Commission of Inquiry on Enforced Disappearances, as of October 30 last year, at least 2,210 cases – likely many more – remained unresolved. Intimidation of families and victims seeking justice frequently continued for years after their loved one was forcibly disappeared.
ADVERTISEMENT
Amnesty International documented the frequent use of enforced disappearances in the province of Balochistan. These increased following a suicide bombing at the University of Karachi on April 25, claimed by the Balochistan Liberation Army, which killed four people. Baloch activists told the media that the state was using the attacks as an excuse to target Baloch women, activists and protesters. The media reported that two Baloch women activists had been abducted within a week. On 7 June, students Doda Ellahi and Gamshad Baloch were forcibly disappeared from their homes in Karachi. Following four days of peaceful protests they were released on 14 June.3
The report said the authorities "severely curtailed" the right to freedom of peaceful assembly, harassing, arresting and detaining critics and political rivals as well as forcibly dispersing protests and assaulting journalists and others.
"Supporters of ousted prime minister Imran Khan launched nationwide protests. Some turned violent; in Islamabad, protesters threw stones at the police, set fire to trees and damaged vehicles. Some protests were met with excessive force. On 25 May, police fired tear gas shells into peaceful protests in Lahore."
Also read: 'Salman aur tu Fix; Delhi me mil tu ak 47 se uda dunga': 23-yr-old Pune man's threat message to Raut
Activists and families of people forcibly disappeared held peaceful protests which were largely met with unlawful use of force, intimidation or arbitrary detention, the report said. On June 13, the police used unlawful force to disperse protesters outside the Sindh Assembly in Karachi. One video of the incident showed uniformed police officers, some holding sticks, approaching sitting protesters. The police proceeded to violently grab men and women and drag them along the ground, before throwing or forcing protesters into police vehicles.
It further said that the authorities tightened control of the media. Media workers reported increased coercion, censorship and arrests of journalists.
In October, Arshad Sharif, a journalist, was killed in Kenya, where he had allegedly taken refuge after facing threats in Pakistan. A two-member government committee was tasked with investigating and in December, concluded that the killing had been a "planned assassination."
The report said that the blasphemy allegations continued to spark violence against both religious minorities and Muslims. In January a woman was sentenced to death for allegedly "blasphemous" messages she sent over WhatsApp. A man was lynched to death by a group of people after being accused of burning pages of the Holy Qur'an in February in the district of Khanewal. In October, in Ghotki, a man with physical disabilities was forcibly drowned at the shrine where he lived by a visitor after being accused of blasphemy.
"In September the Supreme Court issued a landmark order calling for "utmost care" by "all concerned that no injustice in the administration of justice takes place," in recognition of the numerous due process violations in the investigation and adjudication of blasphemy cases."
The report further said that in October the senate passed the Torture and Custodial Death Act. The Act will, for the first time, criminalize torture by a "public official or person working in an official capacity".
"The use of torture and other ill-treatment remained routine. On August 9, Shahbaz Gill, a senior PTI politician, was arrested in Islamabad after publicly criticizing the military. He was released on bail on 16 September. Shahbaz Gill and PTI officials alleged that he was tortured while in detention, although medical reports and government officials refuted this.
"Senator Azam Khan Swati was arrested by the FIA and charged with sedition after tweeting criticism of the chief of the military. He told reporters that he was stripped and tortured, particularly near his genitals. He was released on bail before being re-arrested in November for the same tweets." Do you indulge in mindful activities for an improved mental health?