At the meeting, Silveira allegedly asked the senator to try to get the head of the electoral court to make compromising comments in a taped conversation that could lead to the judge's arrest, do Val said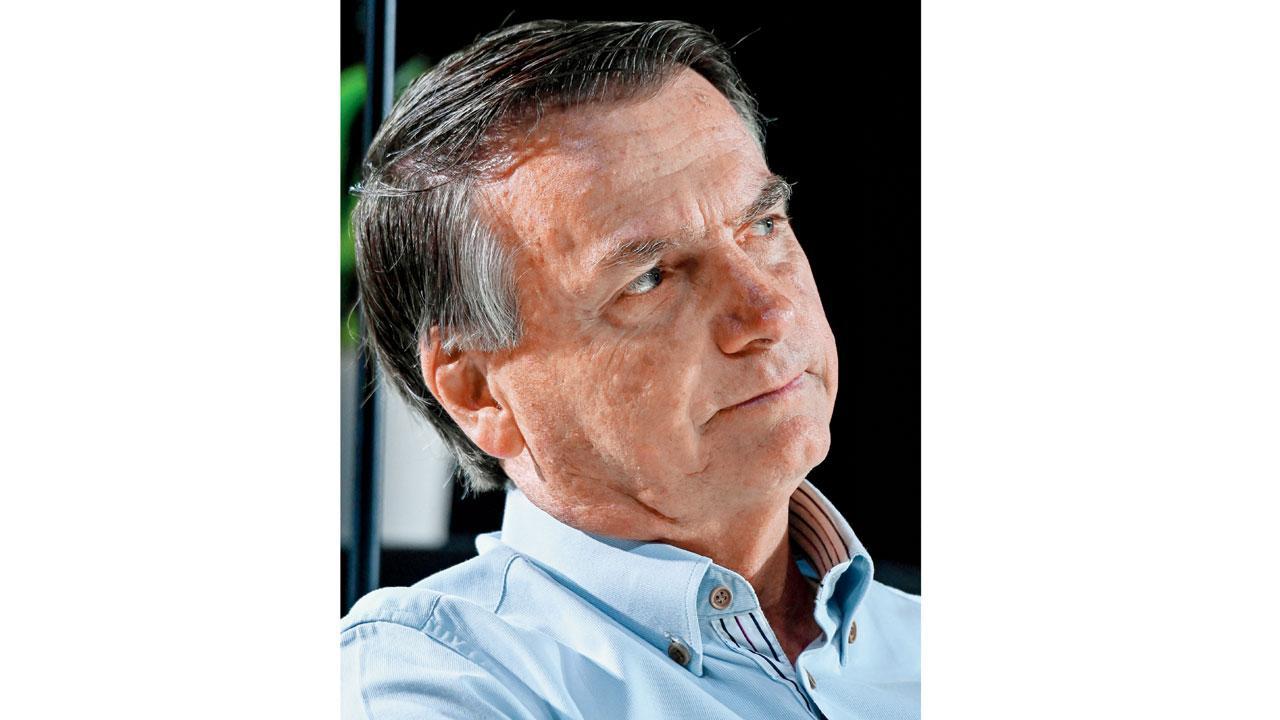 Brazil's federal police on Friday carried out fresh raids as part of a probe into the Jan. 8 insurrection, when supporters of former far-right President Jair Bolsonaro stormed government buildings in Brasilia. Pic/AFP
A Brazilian senator said on Thursday that a close ally of former President Jair Bolsonaro tried to persuade him to join a conspiracy to overturn the far-right leader's electoral loss last year. Senator Marcos do Val told a news conference that he had been invited to a meeting on Dec. 9 with then President Bolsonaro by his associate, former lawmaker Daniel Silveira. 
At the meeting, Silveira allegedly asked the senator to try to get the head of the electoral court to make compromising comments in a taped conversation that could lead to the judge's arrest, do Val said. The senator told reporters that Bolsonaro "sat in silence" while Silveira laid out the plot against Justice Alexandre de Moraes, a Supreme Court judge running Brazil's top electoral authority (TSE).
Also Read: Pro-Bolsonaro rioters storm Brazil's govt offices
Bolsonaro had made baseless attacks on the integrity of the electronic voting system, which Moraes defended in decisions that Bolsonaro blamed for his defeat. Silveira was arrested by police on Thursday on a warrant issued by Moraes, who accused him of disobeying court rulings and "complete disrespect and mockery" of the judiciary. Bolsonaro's party, the Liberal Party, declined to comment.
Do Val's account is the strongest testimony yet to support accusations that Bolsonaro tried to overturn the result of the October election won narrowly by leftist President Luiz Inacio Lula da Silva, who took office on Jan. 1. The news magazine Veja, which first reported the alleged conspiracy, later on Thursday released an audio in which do Val says he heard the details of the plot directly from Bolsonaro in the Dec. 9 meeting. Bolsonaro left Brazil for Florida 48 hours before Lula took office, without ever conceding defeat. He is being investigated by Moraes at the Supreme Court for his alleged role in inflaming riots by his supporters, who stormed government buildings on Jan. 8 seeking to provoke a military coup.
This story has been sourced from a third party syndicated feed, agencies. Mid-day accepts no responsibility or liability for its dependability, trustworthiness, reliability and data of the text. Mid-day management/mid-day.com reserves the sole right to alter, delete or remove (without notice) the content in its absolute discretion for any reason whatsoever