The Boao Forum for Asia (BFA), Beijing's prominent official think tank, said in a report that Asian economies are accelerating the pace of overall economic recovery in 2023, making them stand-out performers given the global economic slowdown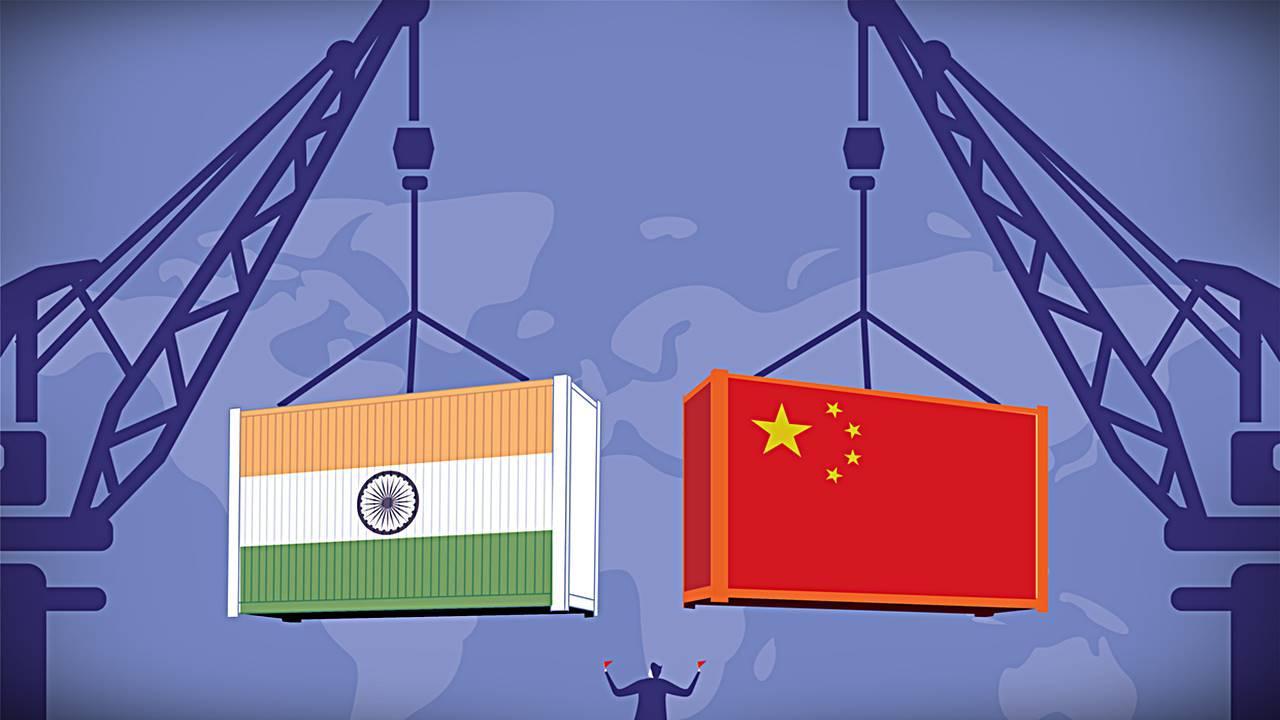 Image used for representational purpose. Pic/iStock
India and China will contribute to half of the world's growth this year, China's top think tank said on Tuesday, highlighting that Asia will remain a crucial growth engine with an estimated 4.5 per cent GDP expansion, making it a "standout performer" amidst the global economic slowdown.
The Boao Forum for Asia (BFA), Beijing's prominent official think tank, said in a report that Asian economies are accelerating the pace of overall economic recovery in 2023, making them stand-out performers given the global economic slowdown.
ADVERTISEMENT
The report was released as the think tank on Tuesday began its four-day annual session at the Boao village in the Hainan province of China.
The report titled "Asian Economic Outlook and Integration Progress" said that Asia's weighted real Gross Domestic Product (GDP) growth rate in 2023 is estimated to be 4.5 per cent, an increase from 4.2 per cent in 2022, making it a "standout performer in view of the global economic slowdown."
China and India would contribute to half of the world's growth this year, the report said, citing data from the Washington-based International Monetary Fund (IMF).
As a major engine of the world economy, Asia economies are accelerating the pace of overall economic recovery in 2023. IMF analysis indicates that only China and India would contribute half of the world's growth this year, with every 1 per cent increase in China's economic growth leading to approximately a 0.3 per cent increase in output for the rest of Asia. Moreover, other regions of Asia may also contribute a quarter of the global growth, the report said.
According to IMF projections, India is expected to grow at 6.8 per cent in 2023, followed by China with 5.2 per cent.
In her speech at the China Development Forum on March 26, IMF Managing Director Kristalina Georgieva stressed that global economic growth might fall below three per cent this year.
"We expect 2023 to be another challenging year, with global growth slowing to below 3 per cent, as scarring from the pandemic, the war in Ukraine, and monetary tightening weigh on economic activity," Georgieva said.
"Even with a better outlook for 2024, global growth will remain well below its historic average of 3.8 per cent'", she added.
Also read: US denies Chinese claim it drove away American destroyer
The BFA report said, "In 2023, in the context of a global slowdown and the risk of increasing fragmentation of globalisation, Asia is expected to accelerate its pace of overall economic growth, continue to advance regional production, trade, investment and financial integration and cohesion, and seize the 'Asian moment' for global economic governance."
To manage critical issues facing Asia's development, the report called for "significant attention" to the resilience of Asian economies, reconfiguration of industrial chains, climate change responses and implementation of regional trade agreements.
The report said that despite a deteriorating global labour market in 2023, the employment situation in Asia, particularly in East Asia, may exceed expectations.
In a separate report on sustainable development, the think tank warned of profound challenges to development in Asia despite the region's buoyant economic outlook.
"Many low- and middle-income countries in Asia are encountering massive development challenges amid multiple crises, such as inflation, earthquakes, droughts, floods, supply chain disruptions, food and energy shortages and climate change," the report said, noting that such crises are compounded with external vulnerabilities, such as external debt problems.
The report called for multilateral cooperation and blended financing measures to tackle the challenges and fill in development funding gaps across Asia.
The BAF Annual Conference 2023, which began on Tuesday, will continue till March 31 in Boao, where more than 2,000 delegates from 50 countries and regions will be in attendance.
According to the Chinese Foreign Ministry, several heads of government, including Chinese Premier Li Qiang, Singapore's Prime Minister Lee Hsien Loong, Malaysia's Prime Minister Datuk Seri Anwar Ibrahim, Spain's Prime Minister Pedro Sanchez, Prime Minister of Cote d'Ivoire Patrick Achi, will address the forum.
This story has been sourced from a third party syndicated feed, agencies. Mid-day accepts no responsibility or liability for its dependability, trustworthiness, reliability and data of the text. Mid-day management/mid-day.com reserves the sole right to alter, delete or remove (without notice) the content in its absolute discretion for any reason whatsoever. Do you practice ecotourism?