The report titled 'Born Too Soon: Decade of Action on Preterm Birth' is developed by more than 140 individuals from 46 countries and is produced by the World Health Organisation (WHO) and the United Nations Children's Fund (UNICEF) together with PMNCH -- the world's largest alliance for women, children, and adolescents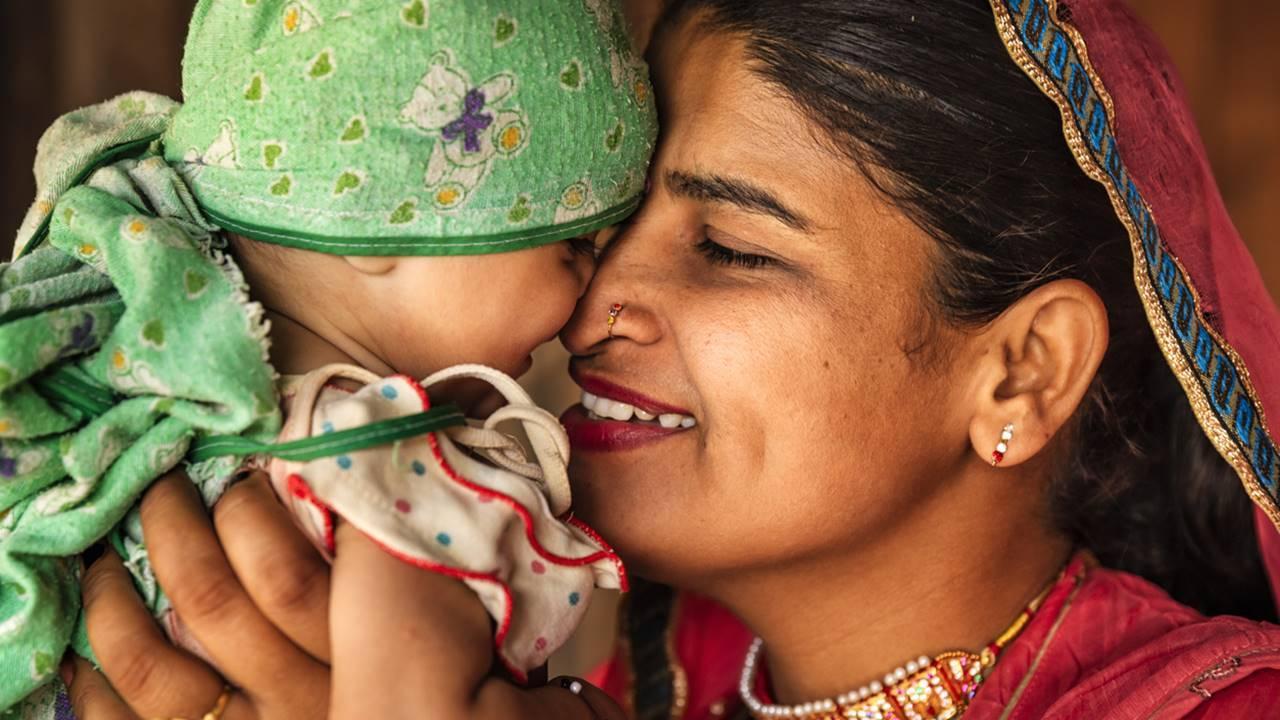 Image used for representational purpose. Pic/iStock
An estimated 13.4 million babies were born preterm in 2020, with 45 per cent of them being born in just five countries, including India, China and Pakistan, according to a report released by the United Nations agencies and partners on Wednesday.
The report titled 'Born Too Soon: Decade of Action on Preterm Birth' is developed by more than 140 individuals from 46 countries and is produced by the World Health Organisation (WHO) and the United Nations Children's Fund (UNICEF) together with PMNCH -- the world's largest alliance for women, children, and adolescents.
ADVERTISEMENT
The report sounds the alarm on a ¿silent emergency¿ of preterm birth which is impeding progress in improving children's health and survival. The global preterm birth rate was 9.9 per cent in 2020, compared to 9.8 per cent in 2010. An estimated 13.4 million babies were born pre-term in 2020, with nearly 1 million dying from preterm complications, which is equivalent to around 1 in 10 babies born early (before 37 weeks of pregnancy) worldwide.
In 2020, Bangladesh had the highest estimated preterm birth rate (16.2 per cent), followed by Malawi (14.5 per cent) and Pakistan (14.4 per cent). Rates are also high in high-income countries, such as Greece (11.6%), and the United States of America (10.0%), the report stated.
"Almost half (45 per cent) of all preterm babies in 2020 were born in just five countries: India, Pakistan, Nigeria, China and Ethiopia," it said. The report highlighted that preterm birth rates have not changed in the past decade in any region of the world and that four Cs conflict, climate change, COVID-19 and the cost-of-living crisis heighten threats for the most vulnerable women and babies in all countries.
For example, air pollution is estimated to contribute to 6 million preterm births each year.
Nearly 1 in 10 preterm babies are born in the 10 most fragile countries affected by humanitarian crises, according to a new analysis in the report. Climate science is increasingly exposing the direct and indirect effects of climate change on pregnant women, stillbirths and preterm birth.
According to it, 1.2 million babies are 'born too soon' in the 10 most fragile countries affected by humanitarian crises, where accessing care for women and babies is particularly challenging. "More investment is needed to specifically mitigate risks and to increase focus on women and babies in policies and programmes addressing the climate emergency," it said.
Also read: Increasing soil pollution having an adverse impact on food security: Report
"Born too soon underlines why we must increase investment and accountability for preterm birth the world's largest cause of death of children under the age of five. Progress is flatlining for maternal and newborn health, as well as the prevention of stillbirths, and is now pushed back further through the devastating combination of COVID-19, climate change, expanding conflicts and rising living costs," said Helga Fogstad, Executive Director, PMNCH.
"By working together in partnership, governments, donors, the private sector, civil society, parents, and health professionals, we can sound the alarm about this silent emergency, and bring preterm prevention and care efforts to the forefront of national health and development efforts, building human capital by supporting families, societies and economies everywhere," Helga added.
With the report coming at a time when the International Maternal Newborn Health Conference (IMNHC) is being held at Cape Town from May 8, the WHO, UNICEF, UNFPA and PMNCH called for increased investments, accelerated implementation of established national policies for maternal and newborn care to improve care for women and newborns and mitigate risks from preterm births.
They also called for promoting education through the life cycle; supporting smarter economic investments, with co-financing across sectors; strengthening climate adaptation responses across the life course; and advancing the coordination and resilience of emergency systems, besides investing in locally-led innovation and research to support improvements in quality of care and equity in access.
Ensuring quality care for these tiniest, most vulnerable babies and their families is absolutely imperative for improving child health and survival, said Dr Anshu Banerjee, Director for Maternal, Newborn, Child and Adolescent Health and Ageing at WHO.
"Progress is also needed to help prevent preterm births -- this means every woman must be able to access quality health services before and during pregnancy to identify and manage risks," he said.
This story has been sourced from a third party syndicated feed, agencies. Mid-day accepts no responsibility or liability for its dependability, trustworthiness, reliability and data of the text. Mid-day management/mid-day.com reserves the sole right to alter, delete or remove (without notice) the content in its absolute discretion for any reason whatsoever.
"Exciting news! Mid-day is now on WhatsApp Channels

Subscribe today by clicking the link and stay updated with the latest news!"
Click here! Do you practice ecotourism?