The International Federation of Journalists (IFJ) and its affiliate, the Myanmar Journalist Network (MJN), on Wednesday condemned Burmese journalist Moh Moh Tun's "illegal sentencing" and urged the Myanmar junta to immediately and unconditionally release her and other journalists in detention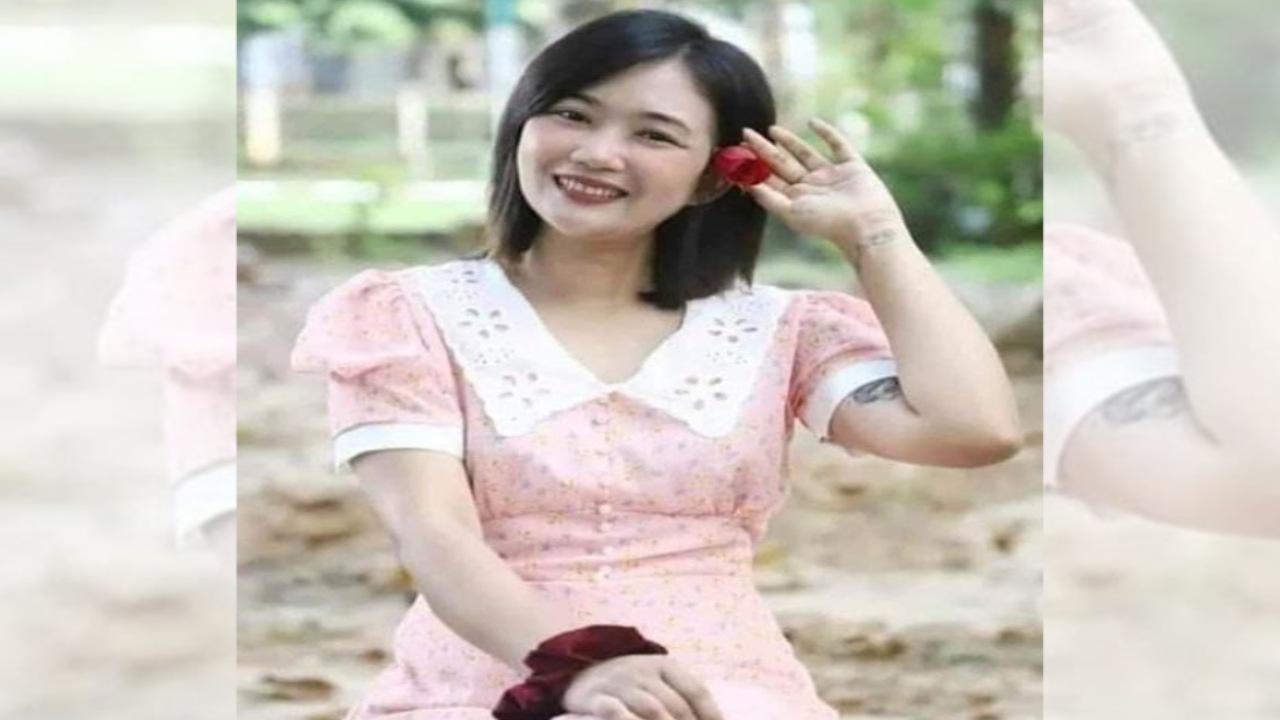 Myanmar Pressphoto Agency reporter Hmu Yadanar Khet Moh Moh Tun has been sentenced to an additional ten years in jail by a military court. Photo/IFJ
The International Federation of Journalists (IFJ) and its affiliate, the Myanmar Journalist Network (MJN), on Wednesday condemned Burmese journalist Moh Moh Tun's "illegal sentencing" and urged the Myanmar junta to immediately and unconditionally release her and other journalists in detention.
Hmu Yadanar Khet Moh Moh Tun, who has been jailed since 2021, was sentenced to an additional ten years' imprisonment with hard labour by the military controlled Thingangyun District Court on May 26.
ADVERTISEMENT
Moh Moh Tun was sentenced to a further ten years imprisonment under a terror financing charge, Section 50 (j) of Myanmar's Counter-Terrorism Law, filed by the Tamwe Township police station in September 2022. Her lawyer has indicated she does not intend to appeal the decision.
The Myanmar Pressphoto Agency journalist was first detained in December 2021 alongside agency colleague and photographer Kaung Sett Lin, for reporting at an anti-military protest in Yangon. During the peaceful demonstration, an army vehicle drove through protestors, including the two journalists, with Moh Moh Tun sustaining severe injuries to her head and leg, and several others fatally shot by soldiers.
Moh Moh Tun was handed a three-year sentence under Section 505 (a) of Myanmar's Penal Code in December 2022, an amendment introduced by the military junta criminalising the circulation of any information with the intent to defame government employees.
The journalist's family expressed serious concern for her welfare, stating that she still suffers enduring mobility issues due to her injuries, using a wheelchair until 2022.
According to the Assistance Association for Political Prisoners (AAPP) Burma, as of May 30, at least 18,417 people are currently in detention in Myanmar, 6,106 of whom are serving sentences. At least 176 journalists have been arrested, with four killed since the military coup on February 1, 2021, with as many as 47 still in jail or police detention. According to the IFJ's annual Killed List for 2022, Myanmar is now the world's second-highest jailer of journalists behind China.
Also read: IFJ asks Indian govt to ensure all journalists working in conflict zones are safeguarded and allowed to work freely
On May 3, the Myanmar military junta released five journalists in a 'humanitarian' amnesty of 2,153 prisoners. "The IFJ continues to call on international governments to increase pressure on the military leadership in every way possible, including the use of laws to sanction violators of international human rights outside of the country," the press freedom body said in a statement.
It further said: "Not only did Hmu Yadanar Khet Moh Moh Tun suffer serious injuries when an army vehicle mowed her down during a peaceful protest, she now must suffer the indignity of a punitive and illegal jail sentence. The convictions of media workers in closed-door military courts represent the effective criminalisation of journalism, and this is yet another evident attempt by the junta to quash the media industry and press freedom in Myanmar. The IFJ condemns the sentencing of Tun and calls for her immediate release and an end to the arbitrary detention of journalists."
The IFJ's affiliate, MJN said: "This is yet another case of criminalising journalist work. She [Hmu Yadanar Khet Moh Moh Tun] worked as a journalist, but the un-independent court sentence of a ten year jail term is totally irrelevant." Do you participate in rescuing animals in Mumbai?