Japan's coast guard said it believed both weapons landed outside Japan's exclusive economic zone.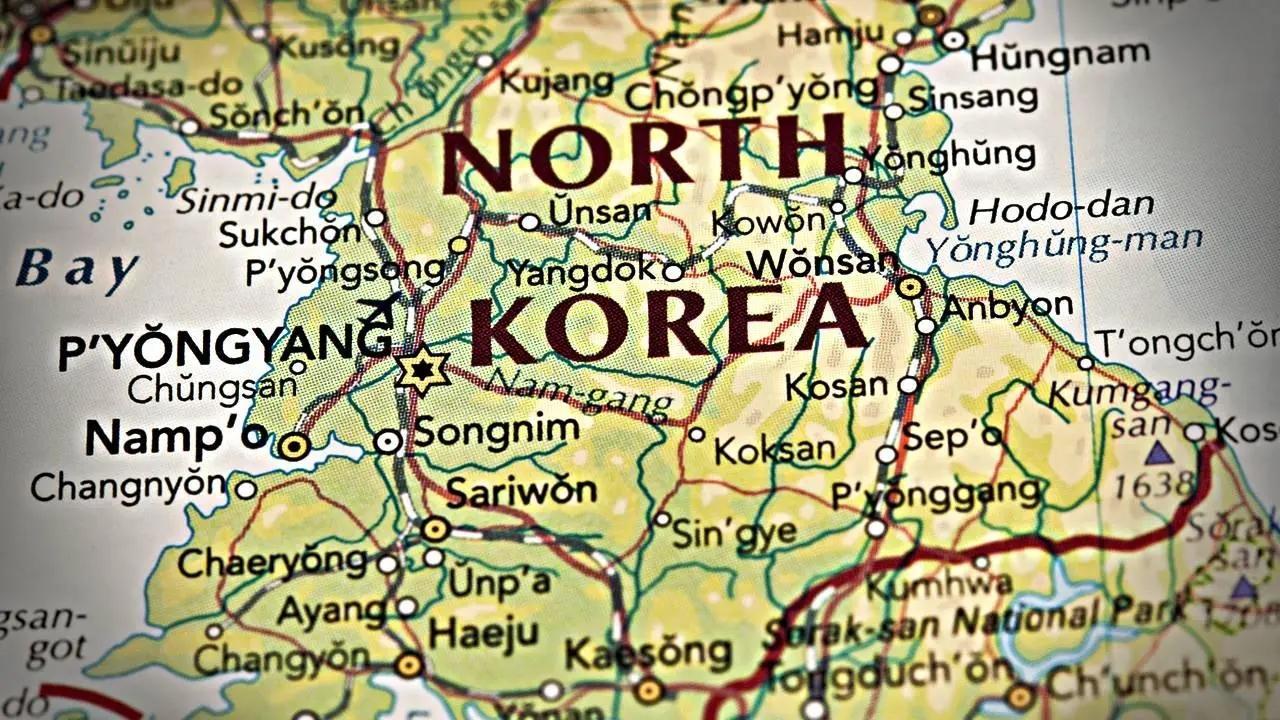 Representative image. Pic/Istock
North Korea fired two short-range ballistic missile toward waters off its eastern coast Monday, adding to a recent flurry in weapons tests as the United States prepared to deploy an aircraft carrier strike group to neighboring waters to step up military exercises with the South.
South Korea's Joint Chiefs of Staff said the missiles flew cross-country after being fired from a western inland area south of the North Korean capital of Pyongyang but didn't immediately release specific flight details. Japan's coast guard said it believed both weapons landed outside Japan's exclusive economic zone.
ADVERTISEMENT
The launches were the North's seventh missile event this month and underscore heightening military tensions in the region as the pace of both North Korean weapons tests and the U.S.-South Korea joint military exercises has accelerated in recent months in a cycle of tit-for-tat responses.
The allies last week completed an 11-day exercise that included their biggest field training in years. But North Korea is expected to further step up its testing activity as the United States moves an aircraft carrier group to the peninsula this week for another round of joint drills.
North Korea has fired more than 20 ballistic and cruise missiles across 11 launch events this year as it tries to force the United States to accept its nuclear status and negotiate a removal of sanctions from a position of strength.
Also read: North Korea calls UN chief's remarks on missile test 'unfair'
North Korea's launches this month included a flight-test of an intercontinental ballistic missile and a series of short-range weapons intended to overwhelm South Korean missile defenses as it tries to demonstrate an ability to conduct nuclear strikes on both South Korea and the U.S. mainland.
The North last week conducted what it described as a three-day exercise that simulated nuclear attacks on South Korean targets as leader Kim Jong Un condemned the U.S.-South Korean joint military drills as invasion rehearsals. The allies say the exercises are defensive in nature.
The North's tests also included a purported nuclear-capable underwater drone that the North claimed is capable of setting off a huge ¿radioactive tsunami¿ that would destroy naval vessels and ports. 
Analysts were skeptical about the North Korean claims about the drone or whether the device presents a major new threat, but the tests underlined the North's commitment to expand its nuclear threats.
Following the North's announcement of the drone test on Friday, South Korea's air force released details of a five-day joint aerial drill with the United States last week that included live-fire demonstrations of air-to-air and air-to-ground weapons. The air force said the exercise was aimed at verifying precision strike capabilities and reaffirming the credibility of Seoul's ¿three-axis¿ strategy against North Korean nuclear threats ¿ preemptively striking sources of attacks, intercepting incoming missiles and neutralizing the North's leadership and key military facilities.
North Korea already is coming off a record year in weapons testing, launching more than 70 missiles in 2022, when it also set into law an escalatory nuclear doctrine that authorizes pre-emptive nuclear strikes in a broad range of scenarios where it may perceive its leadership as under threat. (AP)
~This message and the attachment(s) hereto, if any, (hereinafter referred to as "the information") is confidential and privileged communication intended solely for the use of the individual or entity that it is addressed and others authorized to receive it. The disclosure, distribution, copying, or re-use of the information or any content thereof, without express authorization is strictly prohibited. If you have received this message in error, please advise the sender by return e-mail at emailadmin@jagran.com and delete the message from your system.
Although the company has taken reasonable precautions to ensure no viruses are present in this email, the company cannot accept responsibility for any loss or damage arising from the use of this email or attachments. E-mail transmission cannot be guaranteed to be secure or error-free as information could be intercepted, corrupted, lost, destroyed, arrive late or incomplete, or contain viruses.
This story has been sourced from a third party syndicated feed, agencies. Mid-day accepts no responsibility or liability for its dependability, trustworthiness, reliability and data of the text. Mid-day management/mid-day.com reserves the sole right to alter, delete or remove (without notice) the content in its absolute discretion for any reason whatsoever