Pakistan Tehreek-e-Insaf party president Chaudhry Pervez Elahi, a close aide to former prime minister Imran Khan, was arrested outside his residence in Lahore on Thursday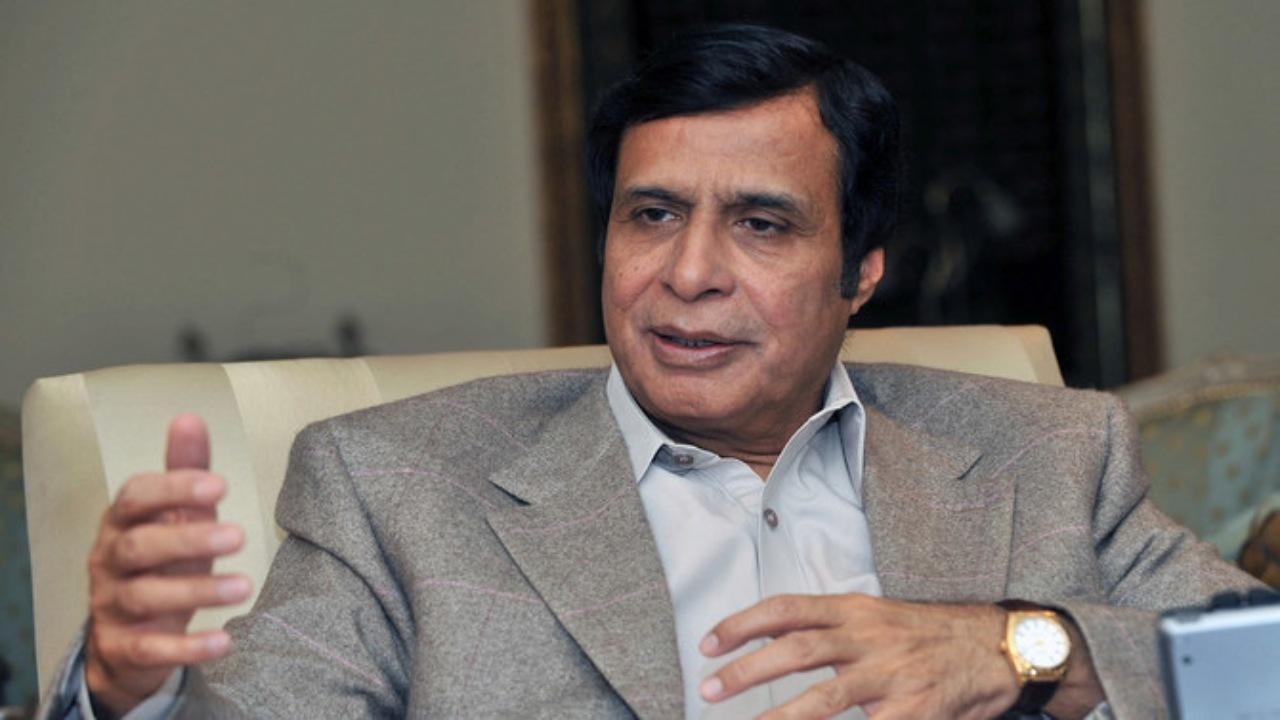 Chaudhry Pervez Elahi. AFP / File
Pakistan Tehreek-e-Insaf party president Chaudhry Pervez Elahi, a close aide to former prime minister Imran Khan, was arrested outside his residence in Lahore on Thursday, Dawn Newspaper reported.
The party tweeted: "Shameful how the regime doesn't stop their fascism. The inflation has skyrocketed to 38%, and their response is arresting former CM Punjab Parvez Elahi. Absolutely ridiculous!" the party tweeted along with a video in which the 77-year-old leader was seen being dragged by security personnel from his residence.
ADVERTISEMENT
Elahi's spokesperson alleged that authorities also "misbehaved" with women accompanying Elahi, who had been evading arrest since May 9. On May 26, a district court in Lahore issued a non-bailable arrest warrant for Elahi.
"The pre-arrest bail of the accused was dismissed due to non-prosecution vide order dated May 25 and he is not appearing before the court and also not joining the investigation. In view of the request of the IO, let non-bailable arrest warrants of accused Chaudhry Pervaiz Elahi be issued for June 2, 2023," the court order read.
Elahi, who was a close aide to military dictator General Pervez Musharraf, was appointed as the president of the Pakistan Tehreek-e-Insaf (PTI) party in March this year after quitting his former party - the Pakistan Muslim League-Quaid (PML-Q).
On May 9, violent protests erupted after the arrest of Khan, Chairman of PTI, by paramilitary Rangers in Islamabad. People vandalised over 20 military installations and government buildings, including the Lahore Corps Commander House, Mianwali airbase and the ISI building in Faisalabad. The Army headquarters (GHQ) in Rawalpindi was also attacked by the mob for the first time. Khan was later released on bail.
Also read: 'Undeclared martial law' in Pakistan, says Imran Khan; files plea in Supreme Court
Following the May 9 incidents, several senior leaders of Khan's party were taken into custody. The leaders included Shah Mahmood Qureshi, Fawad Chaudhry, Asad Umar, Dr Yasmeen Rashid, Shireen Mazari, Maleeka Bukhari, and Fayyazul Hassan Chauhan.
A few days later, many prominent leaders including Fawad, Imran Ismail, Shireen Mazari, Fayyazul Hassan Chauhan, Firdaus Ashiq Awan and others quit Khan's party.
Khan, 70, who is facing more than 100 cases ranging from corruption to terrorism, said he sympathises with everyone who were forced to leave the party. Do you participate in rescuing animals in Mumbai?