Former PM Naftali Bennett became an unlikely intermediary in the war's first weeks, becoming one of the few Western leaders to meet President Vladimir Putin in a snap trip to Moscow last March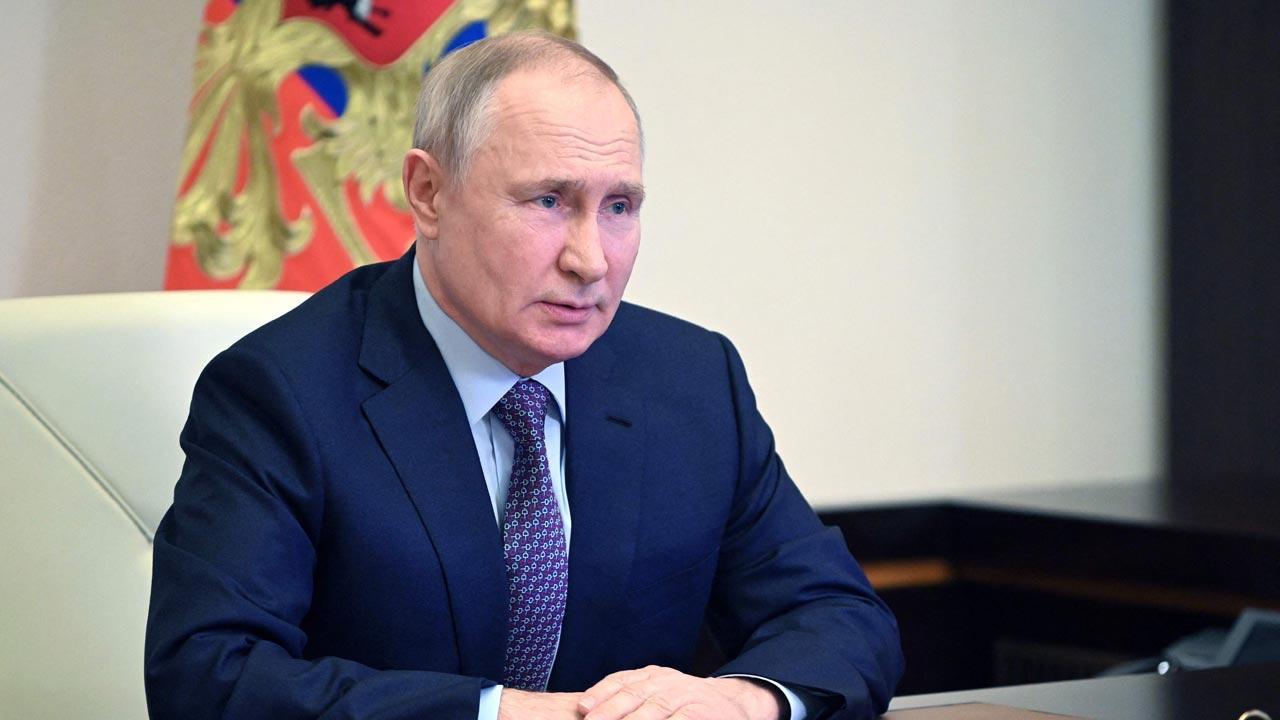 Vladimir Putin. Pic/AFP
A former Israeli prime minister who served briefly as a mediator at the start of Russia's war with Ukraine says he drew a promise from the Russian president not to kill his Ukrainian counterpart.
Former PM Naftali Bennett became an unlikely intermediary in the war's first weeks, becoming one of the few Western leaders to meet President Vladimir Putin in a snap trip to Moscow last March.
ADVERTISEMENT
Bennett's remarks, in an interview posted online late Saturday, shed light on the backroom diplomacy and urgent efforts underway to bring the conflict to a speedy conclusion in its early days. In the five-hour interview, Bennett says he asked Putin whether he intended to kill Ukraine  President Volodymyr Zelensky. "I asked what's up with this? Are you planning to kill Zelensky?' He said I won't kill Zelensky.' I then said to him I have to understand that you're giving me your word that you won't kill Zelensky. He said 'I'm not going to kill Zelensky.'" Bennett said he then called Zelensky. "'Listen, I came out of a meeting, he's not going to kill you.' He asks, are you sure?' I said '100 per cent he won't kill you.'"
Also Read: Russia rejects reports that US offered Moscow secret Ukraine peace plan
Bennett said Putin had dropped his vow to seek Ukraine's disarmament and Zelensky promised not to join NATO.
This story has been sourced from a third party syndicated feed, agencies. Mid-day accepts no responsibility or liability for its dependability, trustworthiness, reliability and data of the text. Mid-day management/mid-day.com reserves the sole right to alter, delete or remove (without notice) the content in its absolute discretion for any reason whatsoever