It all started in October last year, while he was on a holiday in Plymouth with his mother and grandfather and saw himself questioning the need of footwear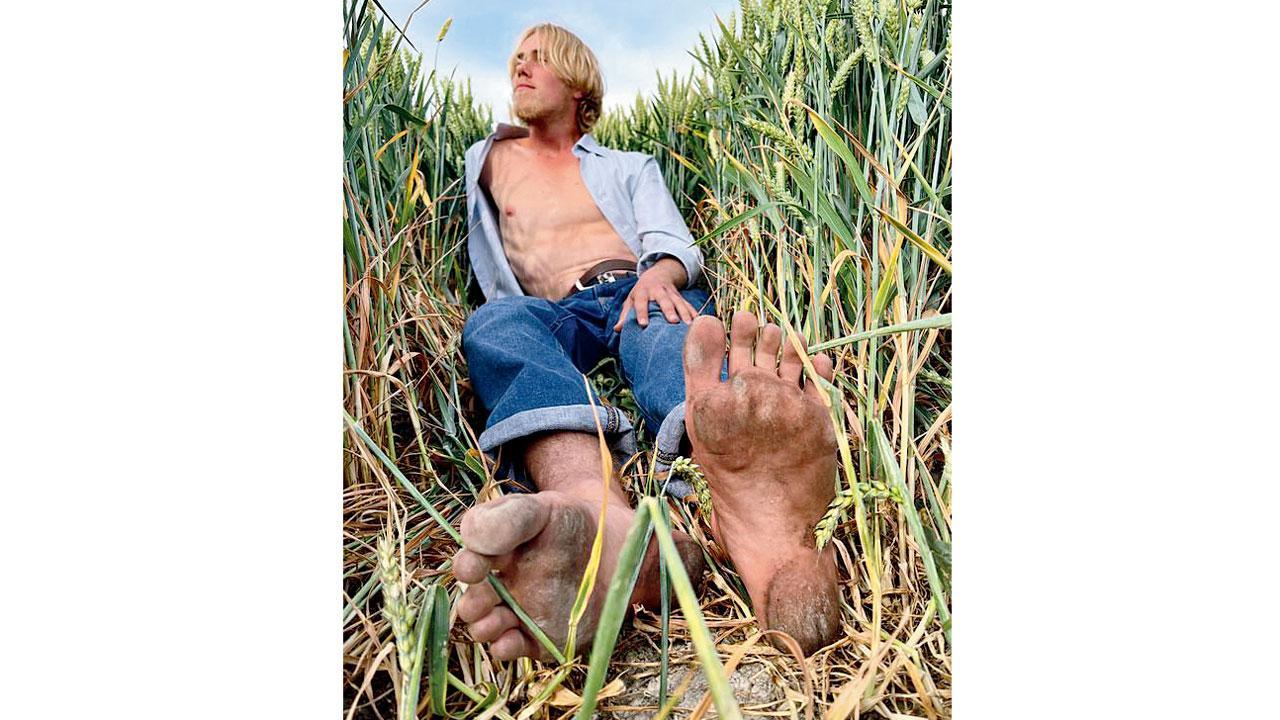 George Woodville, 20, has been going barefoot everywhere since last year. Pics/Facebook
Cambridge resident George Woodville quit wearing footwear a year ago and has not turned his back on that decision since then. The 20-year-old has also figured out how to make money from it.
It all started in October last year, while he was on a holiday in Plymouth with his mother and grandfather and saw himself questioning the need of footwear. "I went back to the hotel and started looking up the benefits of going barefoot and found this amazing community [of barefoot people]. I decided at that moment that I wouldn't ever wear shoes again," says Woodville, who was wearing shoes all the time, even indoors until then. Recalling his first experience, he says, "I was going to a restaurant with my mother and grandfather and it felt really different. And then I walked on grass, and later on different surfaces, I could really feel the difference."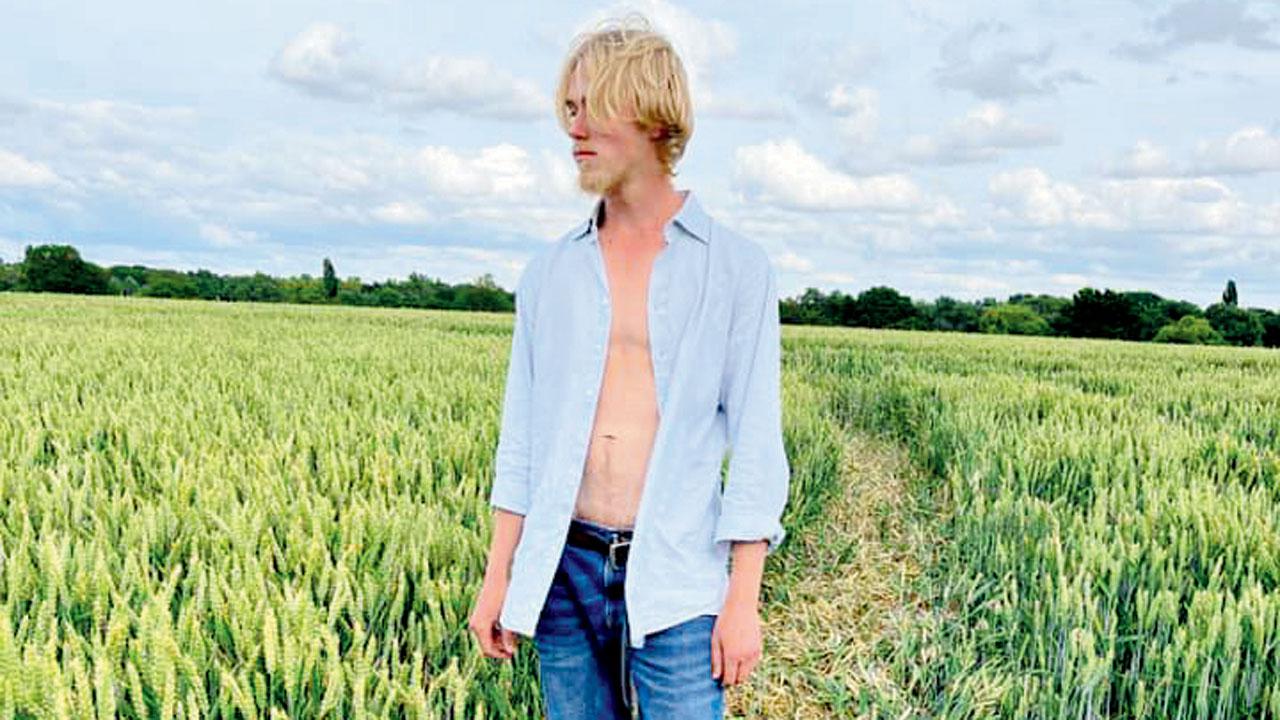 As soon as he returned from the holiday, Woodville threw away all the footwear he owned—20 pairs of shoes, including three pairs of trainers, two pairs of leather shoes, suede shoes and flip flops. Not everyone is onboard with his idea. "Some supermarket managers have asked me to leave when they spotted me in their stores," states Woodville, adding how on many occasions, he has heard people say that what he is doing is disgusting. However, he remains unfazed by such comments.
Walking barefoot makes him feel liberated and empowered, so much so that he started documenting his adventure on social media. Later, when he started getting requests for barefoot pictures from his online admirers, he decided to start an OnlyFans, a subscriber-only platform, for his feet, which helps him monetise these pictures. "It's pretty amazing to think that my feet could pay my bills," Woodville exclaims.
Modern breakup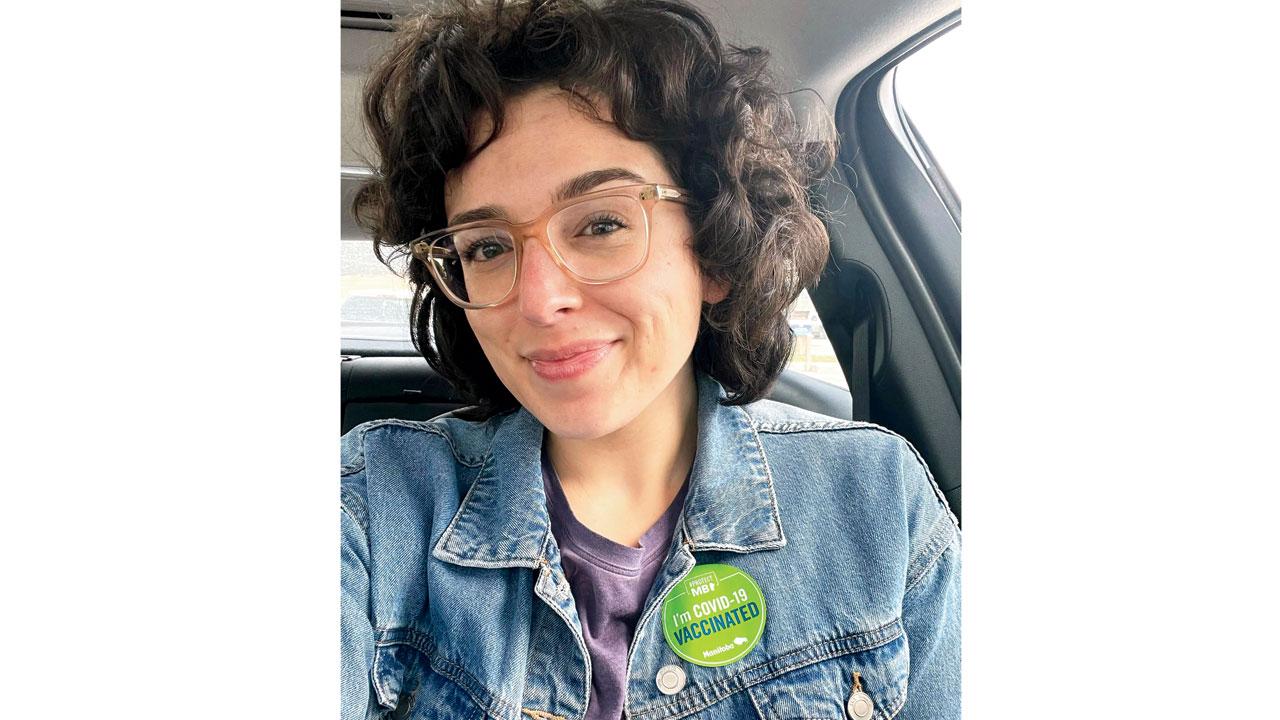 Canada resident Piper Riley Thompson embarked on a "breakup gateway" with her soon-to-be ex-boyfriend. On September 26, Thompson posted a TikTok video in which she spoke of the unusual vacation they were already embarked upon. The footage that garnered more than four million likes on the app featured Thompson holding hands with her partner as they looked out over a gloomy landscape, while cuddled up in bed together. "My boyfriend and I are breaking up in two weeks", she stated in the clip.
RIP straighthood
A group of American women threw a funeral to bid adieu friend's 'straighthood'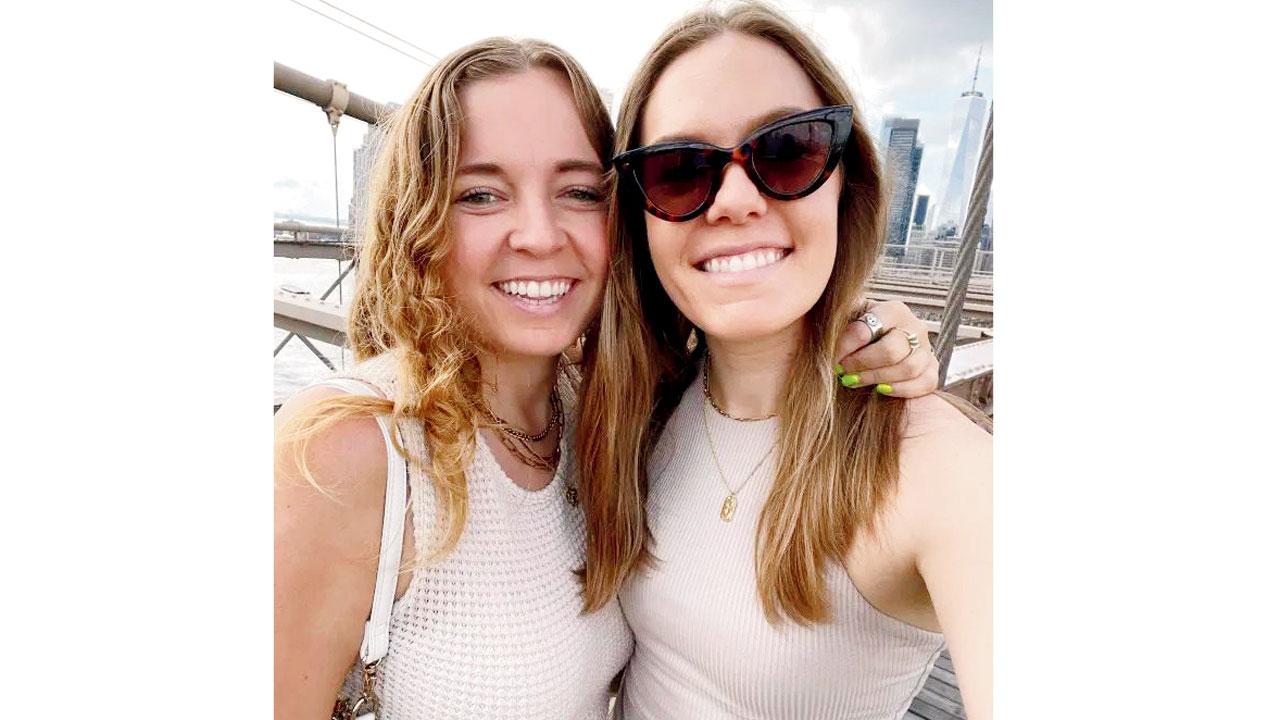 Los Angeles resident Nicole Maynard came out as bisexual to her friends, and they laid her straighthood in the coffin. The funeral happened on September 1. "I have always been the token 'straight' friend in the friend group and then after a break up with a man this year, I finally felt ready to explore my bisexuality," said the 27-year-old, further adding that she wanted to celebrate her same-sex awakening by burying her heterosexualhood with the help of her LGBTQ friends. And they stood up to her expectations. "The 'RIP Straight Nicole' took off . There was no better way to celebrate my coming out than a funeral for my straight self," Maynard said.
Darr ke aage jeet hai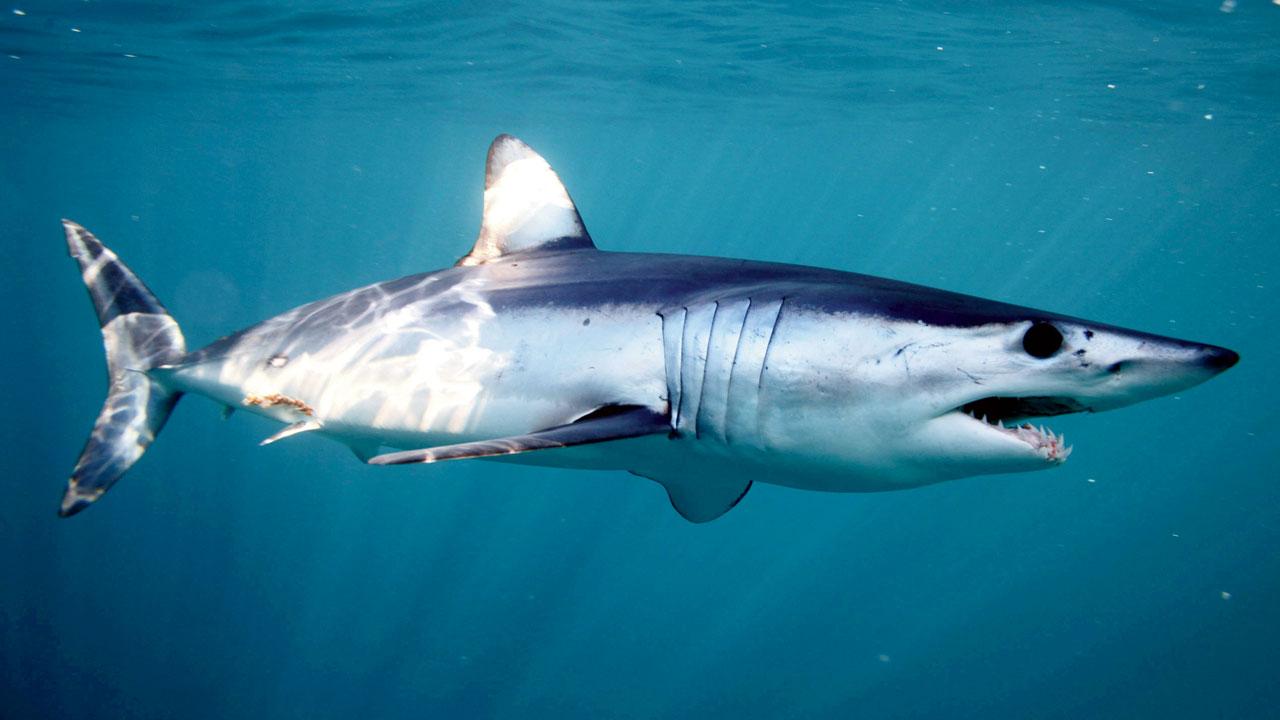 A group of locals living by the shore of a Brazilian beach are being praised online for saving the life of a shortfin mako, the world's fastest shark. The mako was found stranded on a beach in Itanhaem, Sao Paulo. A video of the dramatic rescue is currently making waves on social media. The locals were extremely frightened when they found the mako on the shore. Despite their fright, they managed to lead the shark back to the waters. "The shark was dragged to the water, and it ended up swimming away," stated cameraman Rogerio Dos Santos Rodrigues.
Missing item: Raincoat
Recently a 51-year-old man named Yoshido Yoda was arrested for stealing a raincoat. Interestingly, the resident of Osaka, Japan, had been stealing women's raincoats for 13 years. Locally known as the 'raincoat man', his theft collection has a total of 360 raincoats, each made from a garment called 'kappa', a plastic or vinyl poncho, which fulfils all functions of a raincoat. Yoda, who worked as a local newspaper delivery man, stated that the reason behind the thefts was his obsession for that very garment.
Green pup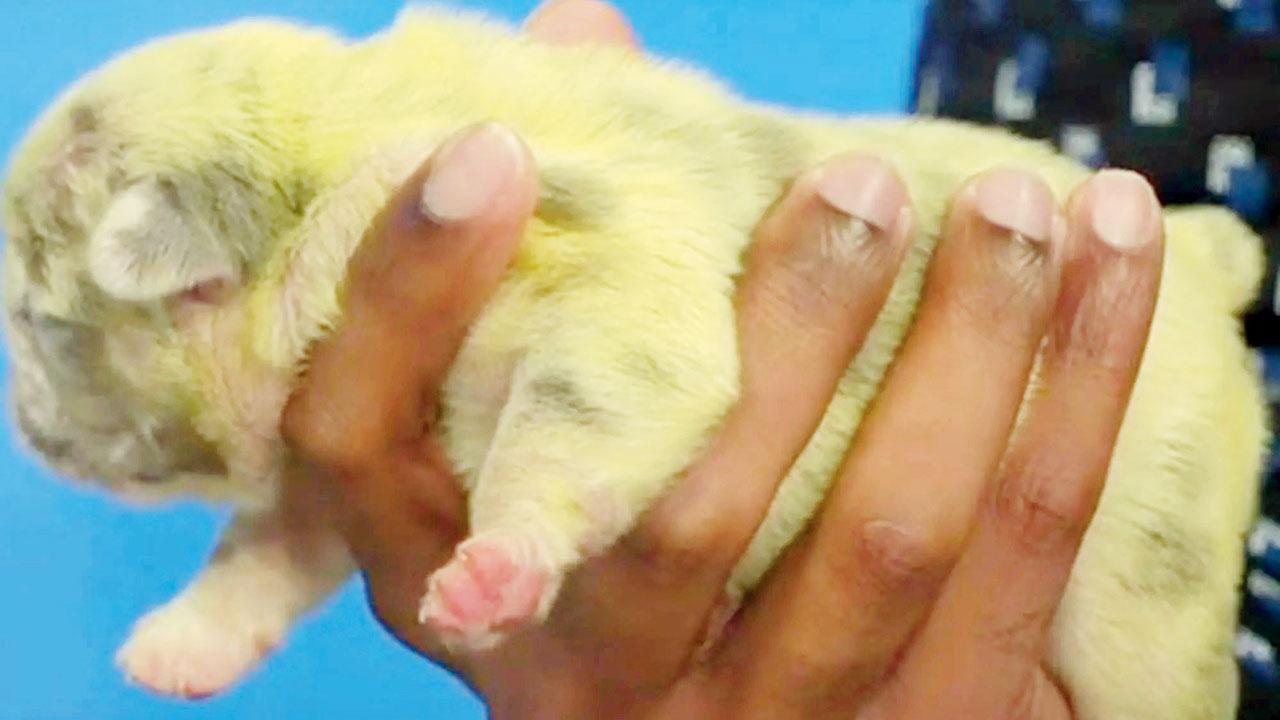 French Bulldog Freya from Alabama gave birth to eight puppies, one of which appeared to be bright green in colour. "The vet told me that the colour was there because the pup was dirty. I went home, cleaned the pup, and even let the mother [Freya] do the needful. But the colour just started to grow brighter on the pup," exclaimed Ruffin.
Dieting may do more harm than good
You may be at risk of being diagnosed with diabetes if you are not obese and you still continue dieting. That's what a study by Harvard University states. Researchers collected data from 200,000 Americans, between 1988 and 2017, dividing participants into three categories: healthy or underweight, overweight and obese. They found that those already thin and were all into dieting had a higher risk of developing type 2 diabetes a decade later.