All 276 lawmakers present voted unanimously in favor of Finland's bid, days after Hungary's parliament also endorsed Helsinki's accession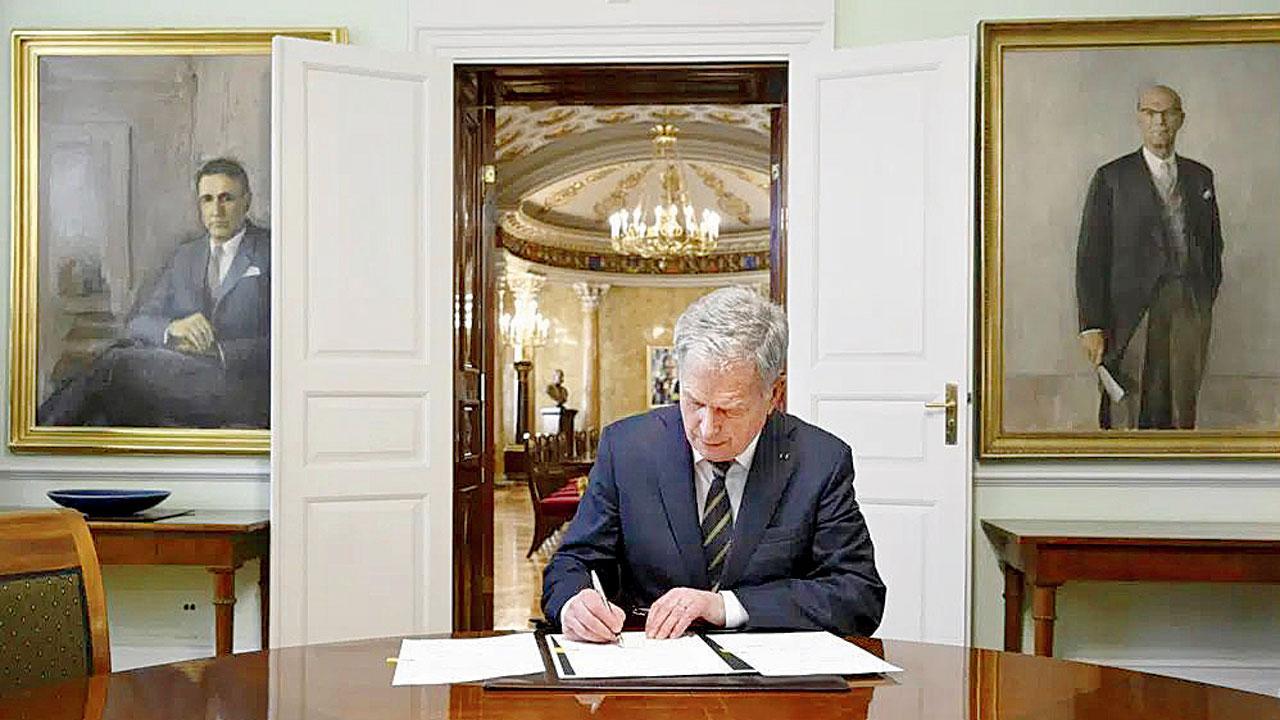 Finland's President Sauli Niinisto signs Finland's national NATO legislation in Helsinki, Finland Thursday. Pic/AP
Turkey's parliament on Thursday ratified Finland's application to join NATO, lifting the last hurdle in the way of the Nordic country's long-delayed accession into the Western military alliance. All 276 lawmakers present voted unanimously in favor of Finland's bid, days after Hungary's parliament also endorsed Helsinki's accession.
Alarmed by Russia's invasion of Ukraine a year ago, Finland and Sweden abandoned their decades-long policy of nonalignment and applied to join the alliance. Full unanimity is required to admit new members into the 30-member alliance and Turkey and Hungary were the last two NATO members to ratify Finland's accession.
ADVERTISEMENT
Sweden's bid to join the alliance, meanwhile, has been left hanging, with both Turkey and Hungary holding out on giving it the green light despite expressing support for NATO's expansion.
Also read: Taiwan's leader in US, stresses security for her island
Belarus detains Russian dad
Authorities in Belarus said Thursday they have detained a fugitive single father who escaped house arrest in neighbouring Russia shortly before he was convicted of discrediting the army and sentenced to prison following his daughter's antiwar sketch at school.
Alexei Moskalyov was taken into custody in the Minsk region of Belarus, according to Natalya Sakharchuk, a spokeswoman for the country's Interior Ministry. Her comments were reported by Russian state news agency RIA-Novosti and the Sputnik Belarus news site, saying he was being held "upon request of the Russian police."
30
No of members in NATO