Shots rang out as heavily armed coast guard personnel rapidly boarded the vessel from a speedboat and herded the crew members toward the stern. A helicopter hovered as US and Japanese coast guard ships helped rescue crew members who jumped off the target vessel during the mock assault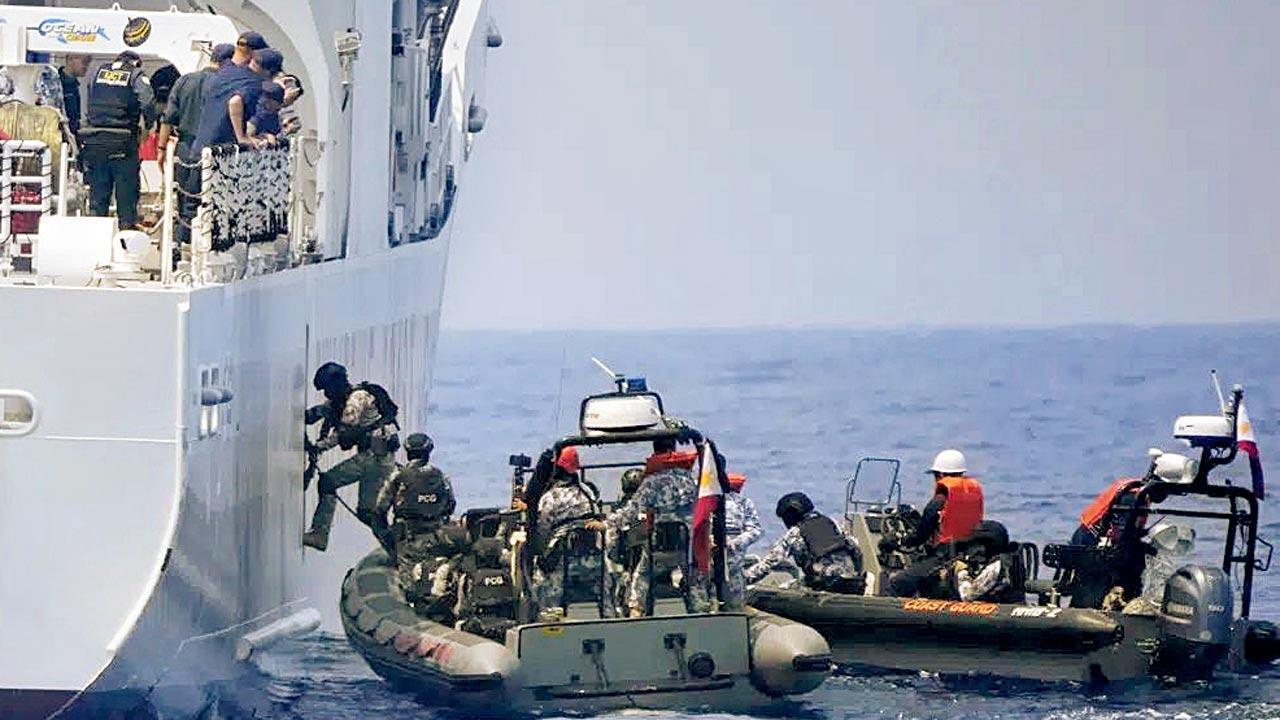 Philippine Coast Guard personnel board a ship during a drill. Pic/AP
The US, Japanese and Philippine coast guard ships staged law enforcement drills in waters near the disputed South China Sea on Tuesday as Washington presses efforts to reinforce alliances in Asia amid an increasingly tense rivalry with China. The drills focused on a scenario involving the interdiction and boarding of a vessel suspected of carrying weapons of mass destruction off the Bataan Peninsula.
Shots rang out as heavily armed coast guard personnel rapidly boarded the vessel from a speedboat and herded the crew members toward the stern. A helicopter hovered as US and Japanese coast guard ships helped rescue crew members who jumped off the target vessel during the mock assault.
ADVERTISEMENT
"We are not just all display," Philippine coast guard deputy spokesperson John Ybanez said. "All these exercises that we do will help us help each other in possible scenarios in the future."
Japan, Australia, US to fund undersea cable in Micronesia
Japan announced Tuesday that it joined the US and Australia in signing an agreement on a $95 million undersea cable project that will connect East Micronesia island nations to improve networks in the Indo-Pacific region where China is increasingly expanding its influence.
The approximately 2,250-km-long undersea cable will connect the state of Kosrae in the Federated States of Micronesia, Tarawa in Kiribati and Nauru to the existing cable landing point located in Pohnpei in Micronesia, according to the Japanese Foreign Ministry.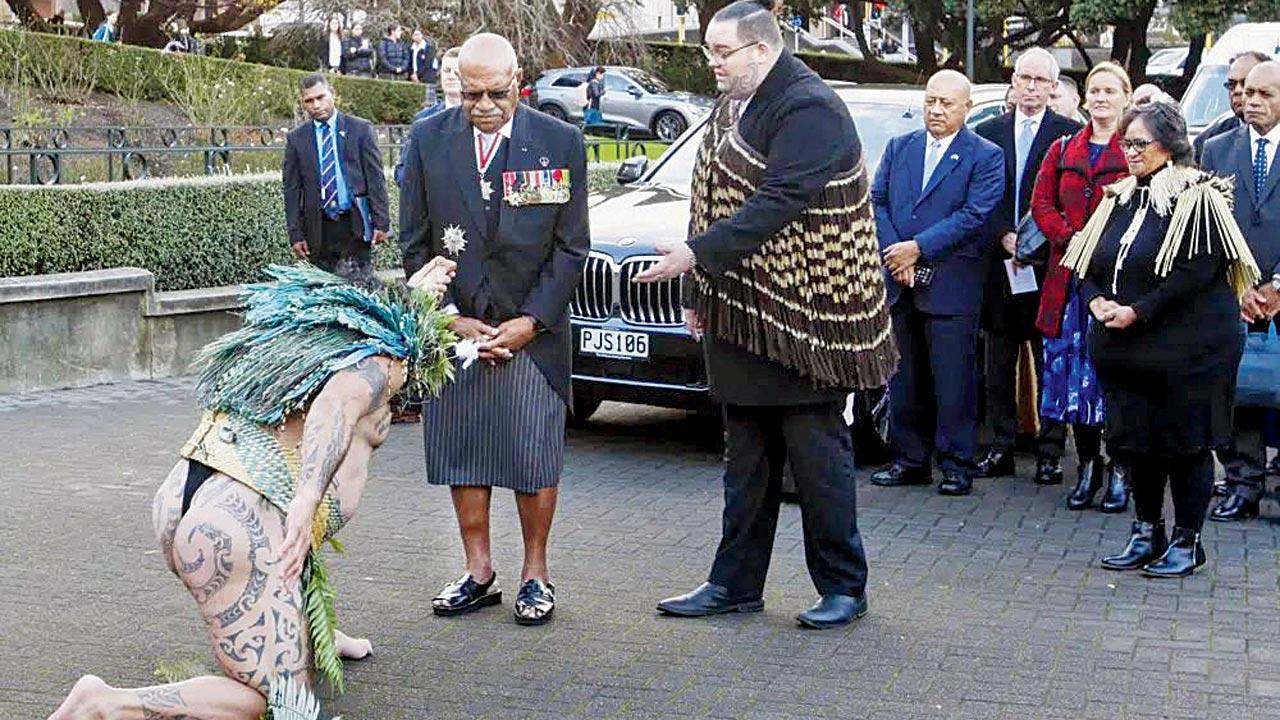 Fiji Prime Minister Sitiveni Rabuka (center) is welcomed during a traditional Maori ceremony in Wellington on Wednesday. PIC/AP 
Fiji PM reconsidering security ties with China
Fiji's Prime Minister Sitiveni Rabuka indicated on Wednesday his nation is reconsidering its security ties with China at a time that geopolitical tensions in the Pacific are rising. Fiji signed a contentious police cooperation agreement with China in 2011 which allowed Chinese police officers to be stationed in Fiji.
This story has been sourced from a third party syndicated feed, agencies. Mid-day accepts no responsibility or liability for its dependability, trustworthiness, reliability and data of the text. Mid-day management/mid-day.com reserves the sole right to alter, delete or remove (without notice) the content in its absolute discretion for any reason whatsoever Do you practice ecotourism?