Australia had to battle hard to get 78 runs in 26 overs from the morning session with Alex Carey going strong at 41 off 61 balls. Mitchel Starc was unbeaten on 11 at the other end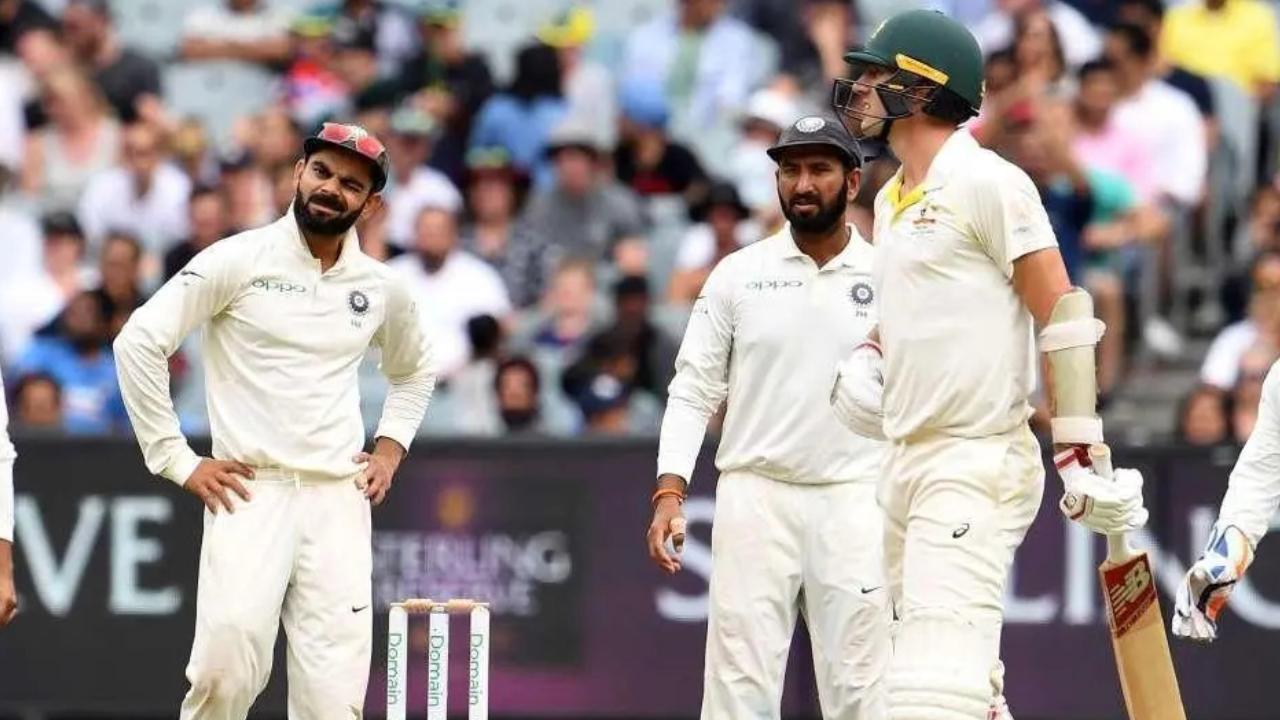 On the hottest morning of the game, the pitch continued to play plenty of tricks with both seamers and spinners being in business (Pic: AFP)
Upbeat Australia remained in control of proceedings as they extended their overall lead to 374 by reaching 201 for 6 against India at lunch on the fourth day of the World Test Championship final on Saturday.
Australia had to battle hard to get 78 runs in 26 overs from the morning session with Alex Carey going strong at 41 off 61 balls. Mitchel Starc was unbeaten on 11 at the other end.
ADVERTISEMENT
On the hottest morning of the game, the pitch continued to play plenty of tricks with both seamers and spinners being in business.
Australia, who resumed the day at 123 for four, lost Marnus Labuschagne (41 off 126) in the third over of the day. The Aussie batter was not able to add to his overnight score as he edged a beauty from Umesh Yadav (2/32 in 12 overs) that pitched around off-stump and nipped away.
Considering the bowl was 44 overs old, Umesh and Shami started the proceedings for India looking for reverse swing in dry and hot conditions.
The ball has been taking off or skidding through from a particular spot on length from the pavilion end and that kept the batters guessing on Saturday.
Also Read: WTC final: Pitch was under prepared going into day one, claims Shardul Thakur
Mohammed Siraj, who has troubled the Aussie batters the most in the game, got one to kick off the from the spot and hit Green's right shoulder.
Ravindra Jadeja (3/45 in 18 overs) was brought into the attack after eight overs and his tactics were pretty clear: get the ball to turn sharply from outside the leg stump.
The ploy worked as Green, offered a big stride in order to play a forward defensive stroke but it bounced a tad more and hit the glove before bouncing on to hit tbe stumps.
Ajinkya Rahane, who was hit on the finger while batting, did not take the field as a precautionary measure.
(With PTI inputs)