England all-rounder Ben Stokes underlines the significance of Team India's captain and opening batsman in Thursday's semi-final at Adelaide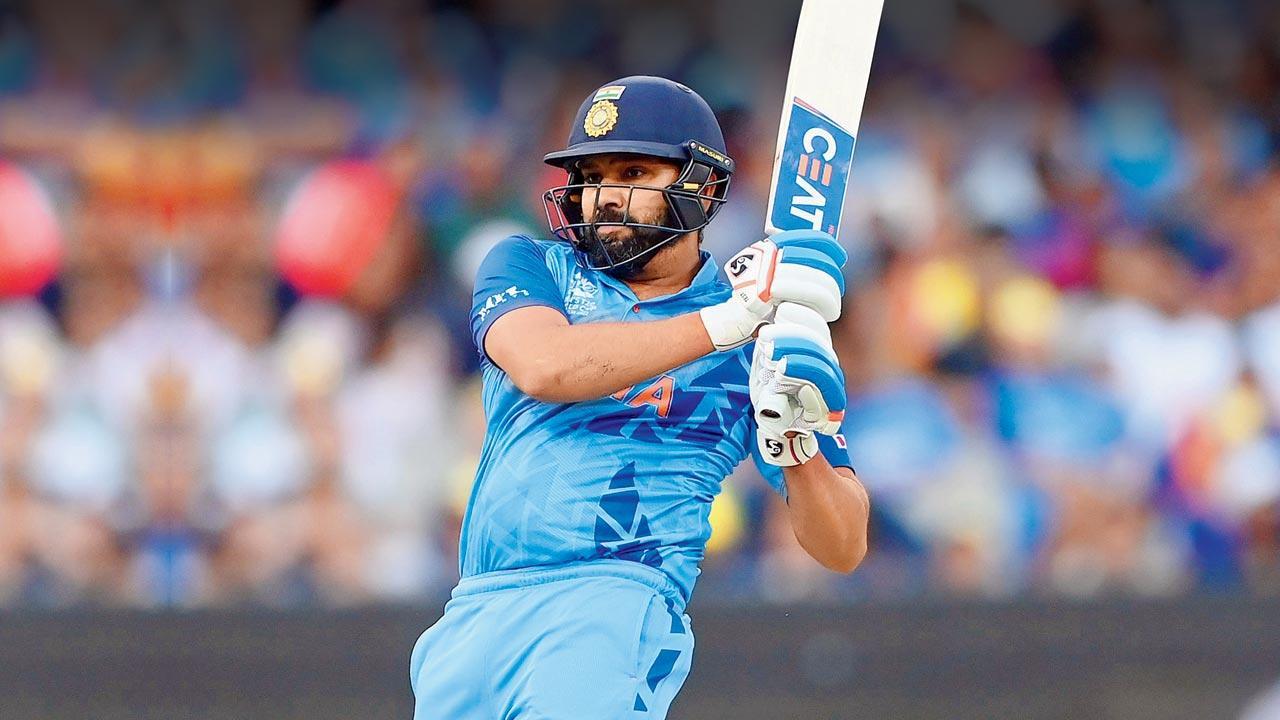 India captain and opener Rohit Sharma pulls one during the T20 World Cup match v Zimbabwe at Melbourne recently. Pic/Getty Images
Ben Stokes has called him 'one of the great players of our era'; And Rohit Sharma will be keen to prove the England Test captain right when India run into England in Semifinal 2 of the T20 World Cup, at the Adelaide Oval on Thursday.
Injured during practice
Rohit has blown more cold than hot over the last fortnight and presented the team with some anxious moments on Tuesday morning during an optional net session when he was struck on his right forearm by one of the throwdown specialists off only the second delivery he faced. A tentative attempt at continuing batting ended after one further ball, and Rohit spent the next half-hour icing the injured area, with mental conditioning coach Paddy Upton in attendance.
A little while later, the India skipper returned to the nets and batted for about half an hour without any obvious discomfort, leaving the nets with his customary smile in place as one of the stewards at the Oval enquired after his hand.
Also Read: England's best win of the summer: Skipper Ben Stokes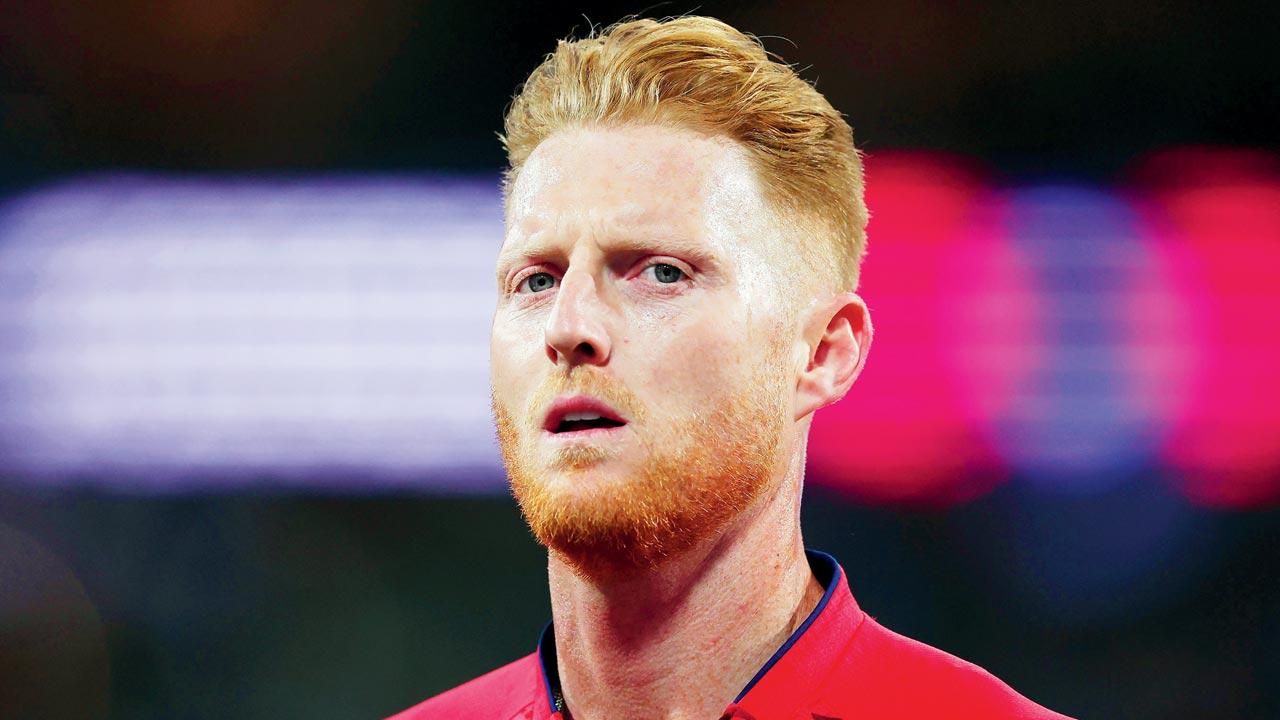 England all-rounder Ben Stokes
Rohit has made only 89 runs at a modest strike-rate of 109.87 at this World Cup, but Stokes is reading nothing into it. "Rohit is one of the great players of our era," the talismanic all-rounder said. 
"He is a world-class player and you can't take him for granted, especially in these big games. The format is like that; sometimes the runs go missing but you can't take that for granted," added Stokes, who has contributed just 58 runs in four innings, but the last of them being an unbeaten 42 to stabilise a rocky England boat against Sri Lanka last Saturday where he helped take the team to the semis. 
"I just did what I had to do, it is the hardest to be there at the end," he noted, adding, "It wasn't too much of an ask [from a run-rate perspective] so it was all about staying there and being there till the end."
One more good performance will put England within one win of becoming the first team to hold both white-ball World Cup trophies at the same time. 
"To get this game done on Thursday against a very strong Indian team…," he trailed off. "Obviously, no one can take them lightly, the squad that they are, the players that they have there. We need to focus more on ourselves," he added. 
SKY factor looms large
Suryakumar Yadav has been one of the stars of India's campaign, with 225 runs at a breathless strike rate of 193.96. His lone T20I hundred came against England in Nottingham in July, a match Stokes didn't play in, but he made no attempt to mask his admiration of the Mumbaikar. "Suryakumar is fantastic, plays some shots which leave you scratching your head. He is in great form and I guess we should tie him down and not allow him to go on a rampage," Stokes said, poker-faced.