Former skipper Eoin Morgan expressed confidence that Ben Stokes and Jofra Archer will manage their injuries well, adding that the priority is not only the IPL but also the World Cup and the Ashes series later this year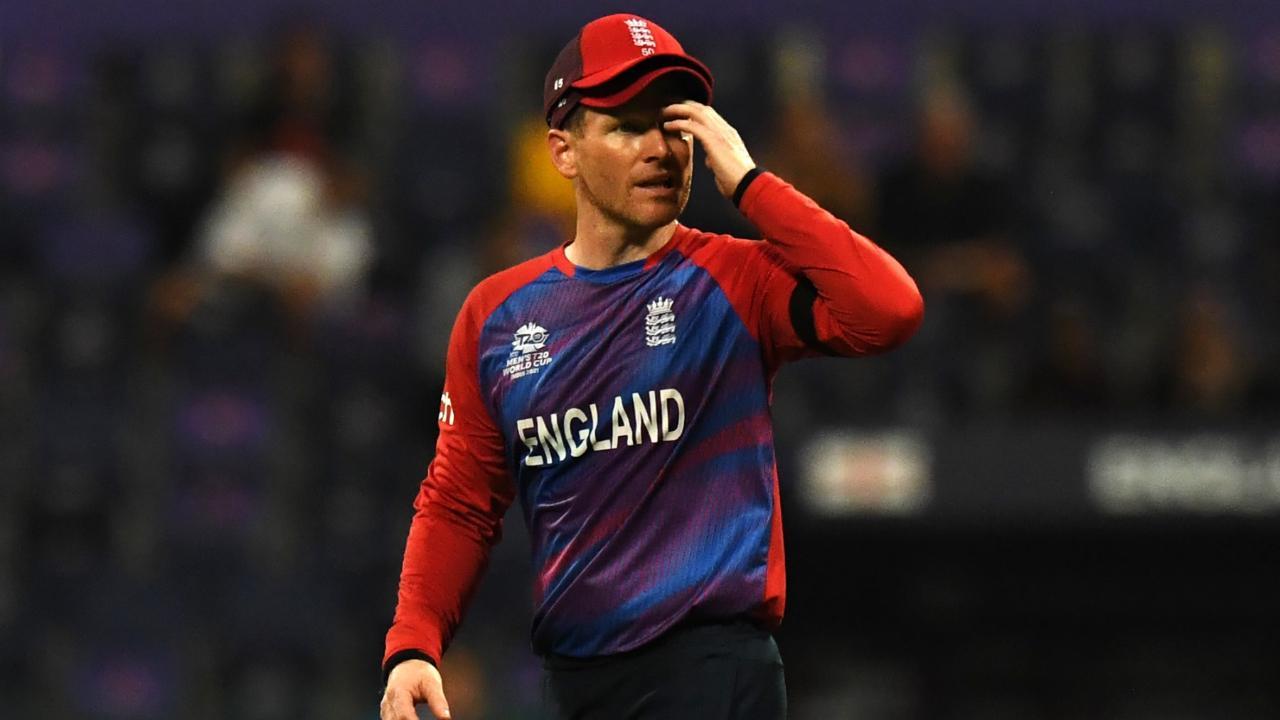 Eoin Morgan (Pic Courtesy: AFP)
Former skipper Eoin Morgan expressed confidence that Ben Stokes and Jofra Archer will manage their injuries well, adding that the priority is not only the IPL but also the World Cup and the Ashes series later this year. While Stokes has been sidelined due to a toe injury, Archer is believed to be having recurrent issues with his elbow, on which he has already undergone two separate operations in the past that led to a long injury lay-off.
"They are two very experienced players. They know their bodies inside out. Ben has managed his body exceptionally well through all three formats his whole career. Jofra is back and bowling well; obviously he had a little bit of setback. But these players know their bodies, they are preparing for the full year not (for) just an IPL season," Morgan said during a virtual interaction on Wednesday.
ADVERTISEMENT
Stokes has been managing his left knee injury for a while and bowled only one over against Lucknow Super Giants at Chennai, whereas Archer has not featured for Mumbai Indians post their season-opener against Royal Challengers Bangalore.
Also Read: IPL 2023 Points Table: Updated standings after Mumbai Indians clinch maiden win
"Ben clearly is not struggling; he went down with an illness (toe injury). (About) Jofra, I am not sure but he has a niggle. If they are not playing in the IPL they would be playing County cricket which is exactly the same risk level. It is actually a bigger risk level because (they would be) bowling more overs and playing four-day cricket. For me, IPL is the best against the best and it puts you under huge amount of pressure, very similar to international cricket. This year being a World Cup and an Ashes year (there is) added responsibility. For those two players, you don't have to remind them how much confidence it gives when you perform at the IPL," said Morgan.
Insisting that teams are likely to do well if they stop being over-reliant on big names and find a collective group of players can deliver, he said, "You are not solely reliant on your big performers, which can take a lot of pressure away from any expectations that they have and allow them a little bit longer to get the performances that they need."
Morgan also quashed the talks of strike rate being more important in T20 cricket, citing the examples of David Warner and Shikhar Dhawan.
"Within sides, you have your big name players that you want to perform but when you solely become reliant on that player and there is not much being produced in the rest of the batting unit, it can sometimes hamper a player's performance and progression. David is still scoring a lot of runs, he is ultimately going to be an Orange Cap contender, and he has (recently) surpassed 6,000 runs in the IPL. The quality and performance is still there. The majority of the chat around the strike rate has been down to when wickets have been lost and ultimately when sides have been beaten. One of the hardest things to do is to actually take on risks while you are losing wickets consistently and then sit back and judge it to get the understanding of where the batter is trying to get to," Morgan said.
(With PTI inputs)