Gujarat returned home with a winner's trophy and a cash prize of Rs 21,000 while Maharashtra got Rs 15,000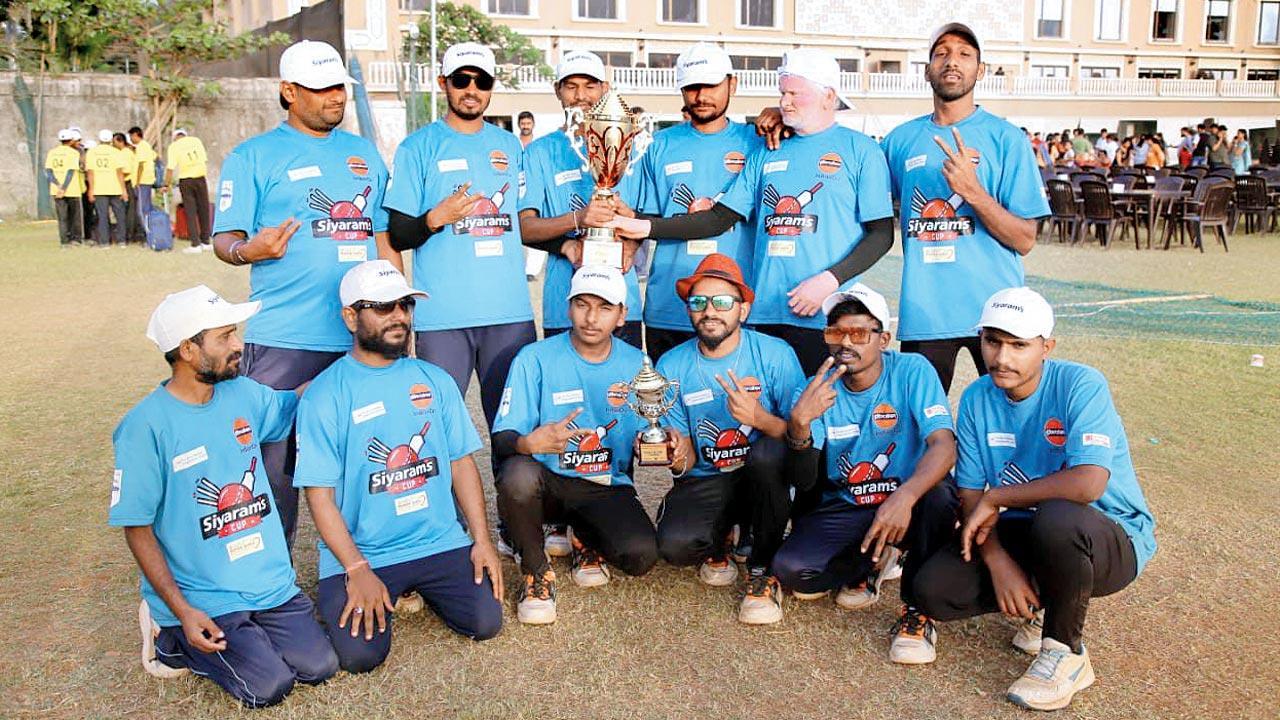 The Gujarat team pose with the trophy on Friday
Gujarat once again proved dominant by winning their 11th successive National blind cricket title at the PJ Hindu Gymkhana on Friday. They outclassed Maharashtra by 10 wickets in a one-sided final.
Put in to bat, Maharashtra managed 137-8 in the allotted 15 overs. Pacer Manish Hadiya claimed four wickets. Thanks to the opening pair of Hitesh Patel (77 not out) and Subhash Bhoya (56 not out), the visitors chased the target without losing a single wicket. 
"We are delighted to keep our winning streak intact. Though we were playing with only three to four senior players, we played as a team and this helped us beat Maharashtra easily. I think our planning made all the difference," Gujarat captain Sanjay Daruuada told Sunday mid-day.
Gujarat returned home with a winner's trophy and a cash prize of Rs 21,000 while Maharashtra got Rs 15,000. Daruuada, meanwhile, urged organisers, the Blind Welfare Organisation to increase the prize money. "We blind cricketers are trying to overcome all our difficulties. The prize money should be at least Rs 50,000 for the winning team," Daruuada remarked. 
Also Read: After T20 WC hat-trick, India captain Ajay Kumar Reddy urges BCCI to provide thorough roadmap