Rohit & Co look to repeat 2011 home glory after semi-final defeats in previous two editions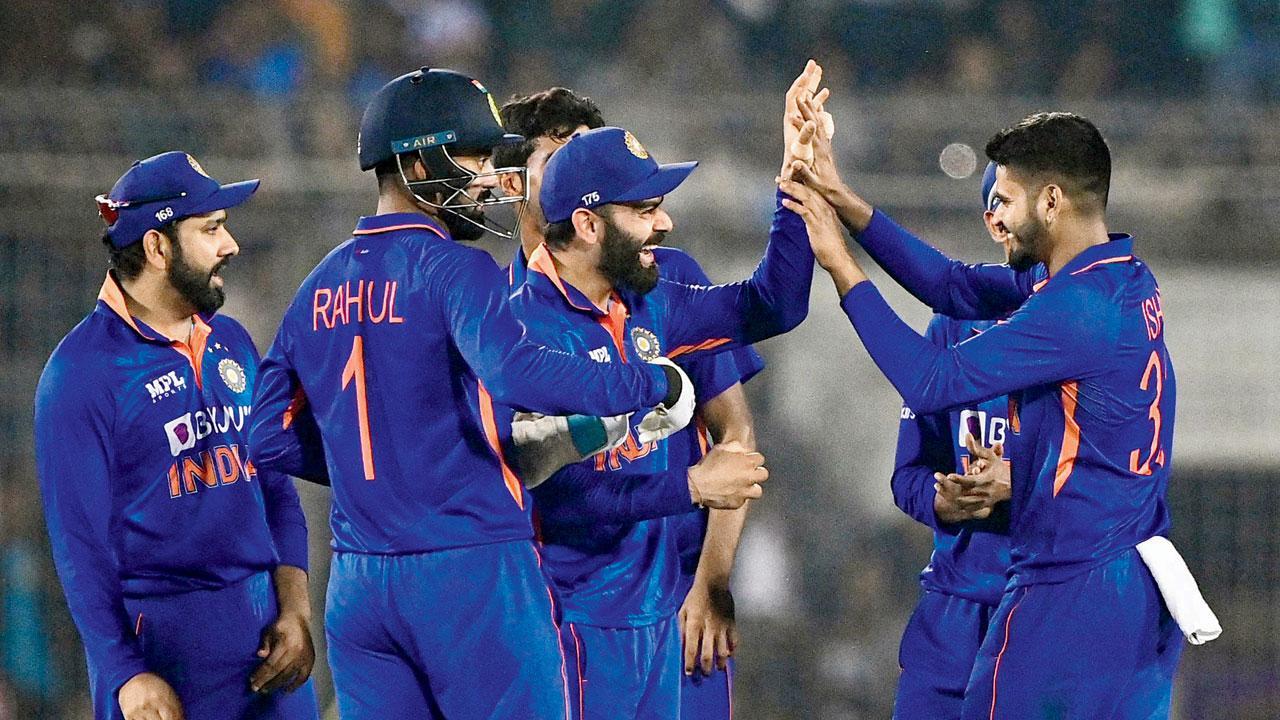 India players celebrate the wicket of Shakib Al Hasan in the first ODI v Bangladesh at Dhaka on Dec 4, 2022. Pic/AFP
A year that began with much promise ended in familiar white-ball disappointment with India failing to make it to the final of two multi-team T20 competitions in 2022. The Asia Cup in the UAE in August-September was supposed to be the appetiser to the main course, the World Cup in Australia in October-November. Having done all the running in bilateral series in the lead-up to the two tournaments, Rohit Sharma's men came a cropper when it mattered most, failing to advance beyond the Super 4s in the continental bash and being pummeled out of sight by eventual winners England in the semi-final of the global tournament.
All will be forgiven, and forgotten, if India invoke the spirit of 2011 and reprise their heroics of 12 years back at the 50-over World Cup, in their own backyard in October-November 2023. By the time that event comes around, it would have been 10 and a half years since India's last global success—at the Champions Trophy in England in 2013. It's too long a drought for a team that boasts such strength in depth, that lords country v country showdowns, but that has somehow found multi-team faceoffs a bridge too far.
ADVERTISEMENT
Also read: Indian Cricket in 2022: A saga of forgettable year
It might be premature to assert with any authority that India's preparations for the World Cup have already begun, though it is impossible to view a single One-Day International between now and October in isolation. Since the end of the T20 World Cup, India have lost two bilateral series overseas—in New Zealand and Bangladesh—with the latter particularly damaging because they failed to close out the first two games despite being well in command.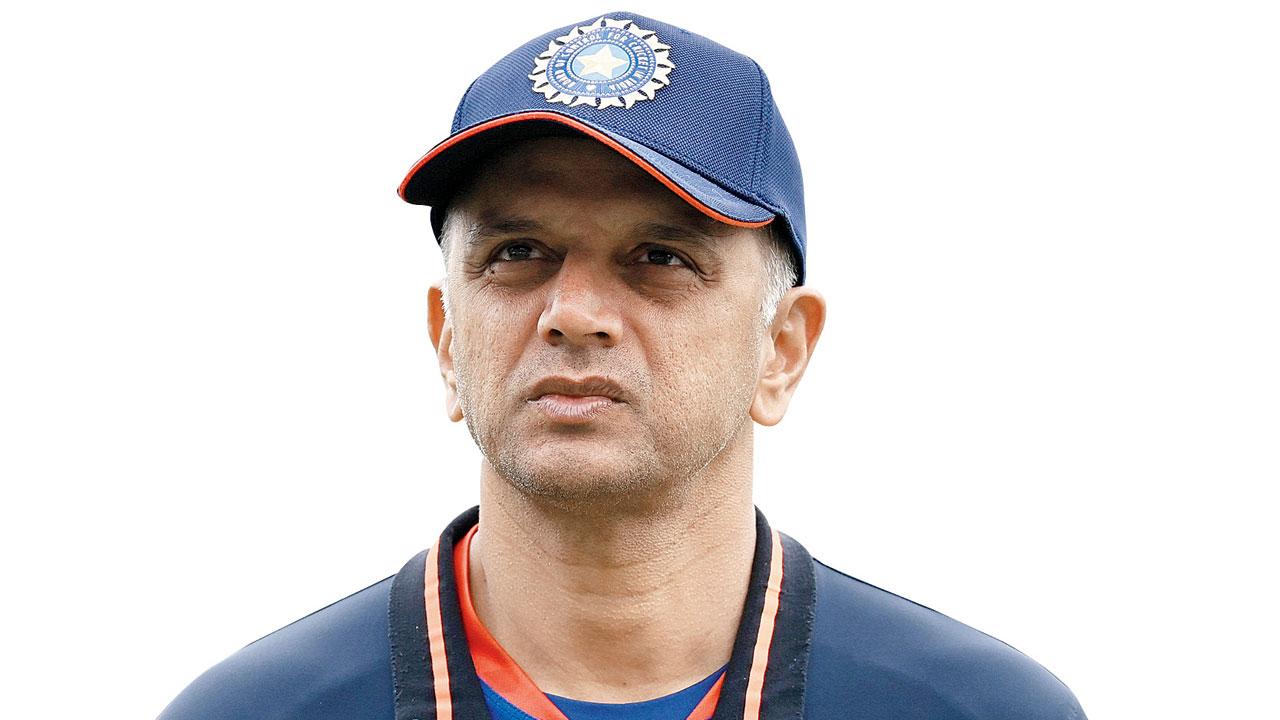 Rahul Dravid
As is customary in the build-up to a competition of this magnitude, the process of separating the wheat from the chaff will begin in right earnest sooner rather than later. Ahead of the T20 World Cup, India were perhaps culpable of trying out too many options in a bid to unearth alternatives for every position and to account for any potential eventuality. As it turned out, they failed to translate their avowed mantra of fearlessness and positive intent into tangible action, particularly let down by the opening combination of captain Rohit and his deputy, KL Rahul.
Conditions in Australia towards the end of spring and at the very start of the summer did contribute in no small measure to conservative starts; such factors are unlikely to come into play in India, which should encourage unfettered and uninhibited ball-striking provided there is a concerted connect between words and deeds. India can ill afford to be bogged down in the quagmire of orthodoxy and timid diffidence if they are to keep pace with a rapidly progressing world in which England have emerged the unquestioned trendsetters with their singular and unshakeable commitment to all-out attack.
India's foremost challenge will be to keep their bowling spearheads fit and available for battle. In Australia, they were handicapped by the absence of the injured duo of Jasprit Bumrah and Ravindra Jadeja. Bumrah in particular was badly missed during the 10-wicket drubbing by England in the Adelaide semi-final, and in an era of lip-service to workload management, it will be incumbent upon Rohit and head coach Rahul Dravid to ensure key personnel are handled judiciously.
An ageing team was found out by the vast outfields in Australia; the smaller grounds in India might not expose potential fitness issues as mercilessly, but 50 overs is too long a phase to try and 'hide' fielders. Investment in and persistence with mercurial talent has to be non-negotiable, especially given how Suryakumar Yadav has shaken up the established order. Ishan Kishan and his ilk can and must no longer be ignored in India's continued quest for a title befitting their standing in world cricket.