The trio will get some useful time in the middle before they join the team in Australia after the ODI series concludes on October 11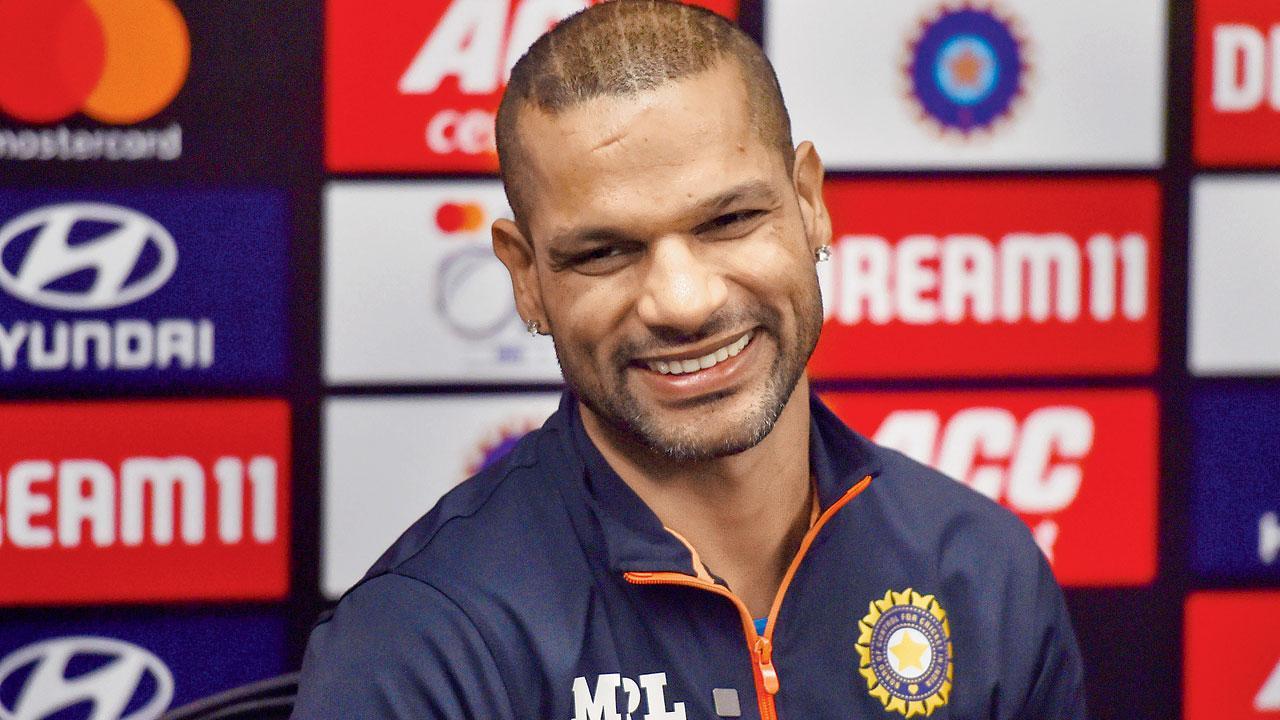 Shikhar Dhawan
One Day Internationals (ODIs) is certainly not the flavour of the season. With the T20 World Cup barely a week away, the three-match ODI series between India and South Africa sticks out like a sore thumb. 
The Indian team management, however, has played its cards well and has not involved any of the T20 players in the ODI series, barring three standbys, Shreyas Iyer, Ravi Bishnoi and Deepak Chahar. The trio will get some useful time in the middle before they join the team in Australia after the ODI series concludes on October 11.
Also Read: Bumrah 'gutted' not to be part of T20 WC
Not ideal preparation
It will be interesting to see how SA approach the 50-overs games even as they head to Australia virtually with the same team for the World Cup. They will have to make the most of the three games — in Lucknow today followed by matches in Ranchi (October 9) and in Delhi (October 11) to prepare for the T20 format. 
SA, after losing the first two T20I matches, did win the dead rubber game in Indore rather convincingly and will bring that confidence into the ODI series and try to overcome a second-string Indian ODI side to give their morale a boost for the World Cup. 
Besides the three T20I standbys and the experienced Shikhar Dhawan, who will lead the Indian side, there are many players who have been in and out of the white-ball squad and will get an opportunity to showcase their form. 
There is Sanju Samson, who many experts feel ought to have been in the T20 World Cup squad. Then there are exciting players like Rajat Patidar, Rituraj Gaikwad, Shubhman Gill and Ishan Kishan. Some of them would fancy their chances of being a part of the Indian white-ball team in due course.
"We have a good set for players, a fine mix of young players who have been doing well in domestic cricket and some experienced international players. In the past too we have played the ODI series in West Indies and Zimbabwe and did well (without the regular players)," Dhawan said on the eve of the match.  
Also Read: ICC releases standing tickets for India vs Pakistan T20 World Cup clash
Rain threat looms large
The Indians have had a couple of practice sessions over the last two days here. But the full squad could not have a net session on match eve as it was raining pretty steadily since the morning. This has put a question mark over today's match, which will be the first-ever ODI to be held at the Atal Behari Vajpayee stadium involving an Indian team. Hopefully, the weather will clear out by the morning and the enthusiastic local fans are able to see some international cricket. What do you make of the new Team India jersey for the ICC T20 World Cup 2022?