Several of Cheteshwar's celebrated knocks have come against Australia and he will seek to extend his liking for the Aussie attack to commemorate his 100th Test which is special for more reasons than one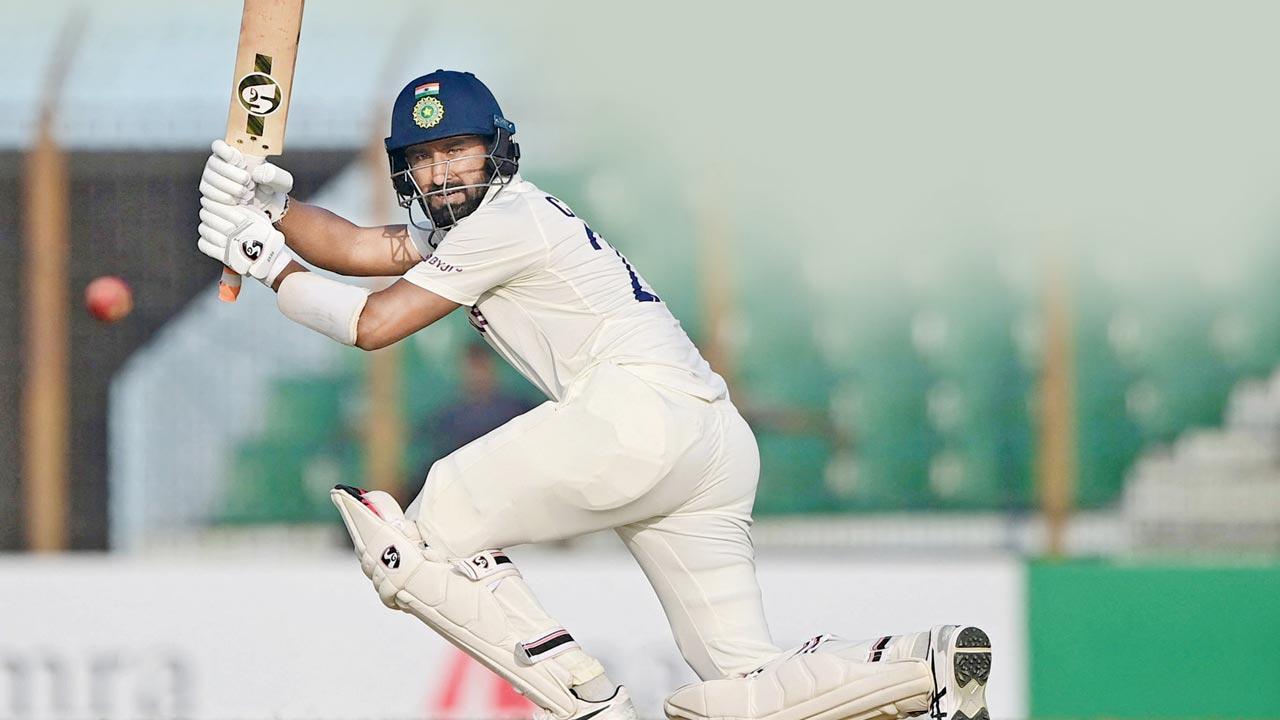 Pic/Getty Images
Nearly 12 and a half years since he made his first Test appearance in Bangalore in October 2010, Cheteshwar Pujara will join a select band of 12 other Indian cricketers in the Club of 100 during the second Test starting here on Friday.
It's in the fitness of things that Pujara's opponents in his milestone 100th Test will be the same side against whom he made his debut. Several of the 35-year-old's most celebrated knocks have come against Australia, and Pujara will seek to extend his liking for the Aussie attack to commemorate an accomplishment that will be special to him for more reasons than one.
ADVERTISEMENT
Overcoming several hurdles
Seen as a natural successor at No. 3 to Rahul Dravid, the current head coach, Pujara has weathered numerous storms during a stirring career of mind over matter. He has proved his worth time after time, successfully battling ageing knees and decision-making vicissitudes to set himself up as one of India's most valuable cricketers of all time.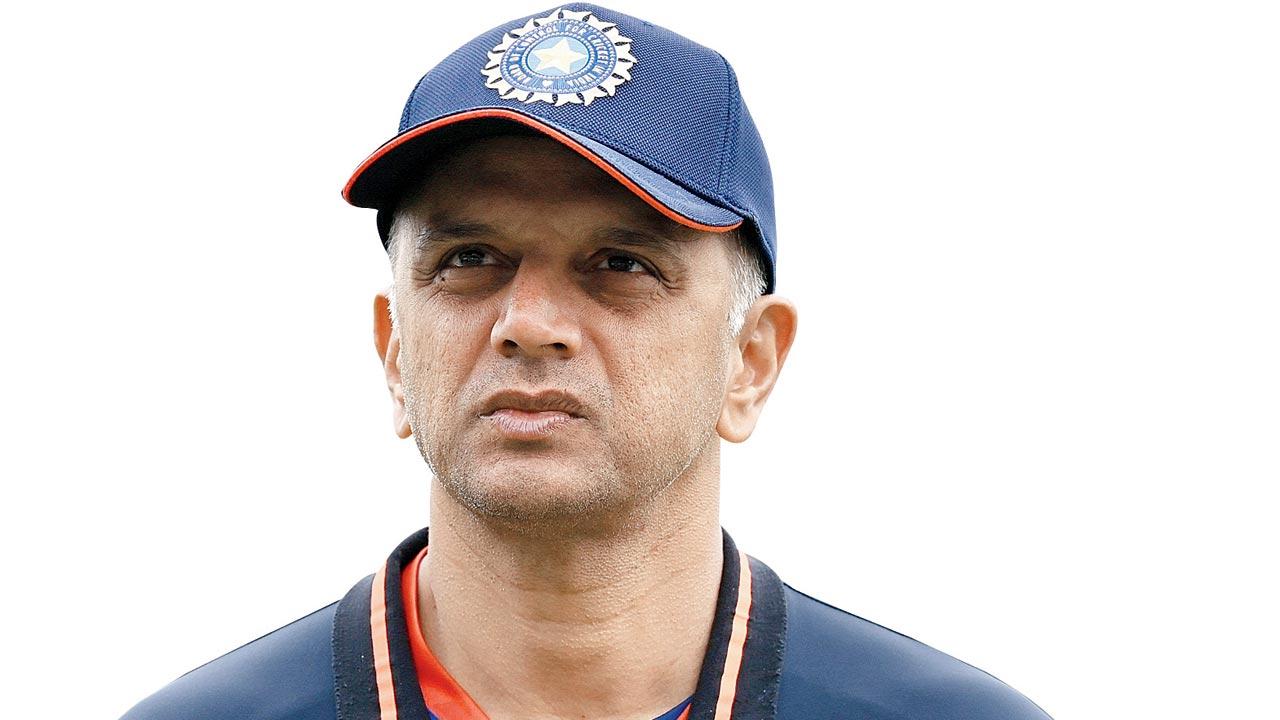 Rahul Dravid
An unexpected second-innings elevation to No. 3 on debut at the expense of Dravid as India set out to chase a tricky 207 in the fourth innings saw Pujara breeze to 72 off just 89 deliveries, ensuring an easy seven-wicket win for the hosts. That wasn't the archetypical Pujara the cricketing world has come to know since; over the years, he has preferred occupation of the crease and blunting the bowling to flowery compilations, a naturally appealing [to him] approach that has allowed the stroke-makers around him to paint the more pretty and aesthetically arresting pictures.
On Tuesday, Pujara and his wife Puja met the Prime Minister of India, Narendra Modi, who congratulated him on his imminent 100th Test appearance. A day later, Dravid was unstinted in his praise of his No. 3, whose 7,021 Test runs at an average of 44.15 include 19 centuries, including one as an opener when he carried his bat against Sri Lanka at the SSC ground in 2015.
Also Read: Stats of the matter!
'It's not an easy task'
"To play 100 Tests is not an easy task," remarked Dravid, who himself should know a thing or three about that. "It speaks to his longevity, to his endurance and his resilience. When you play for so long, there are bound to be ups and downs, but he has found a way to overcome challenges and questions on and off the field. He is a very popular player in the dressing room and everyone is happy for him that he will be playing his 100th Test."
Pujara isn't given to the outlandish, but even he won't be unaffected by joining Club 100. It's taken years of blood, sweat and tears, literally, for him to get there. There's no reason why he shouldn't allow himself a huge pat on the back, and then take fresh guard.
1,900
No. of runs scored by Cheteshwar Pujara in 21 Tests against Australia
44.15
Puajara's average in 99 Tests so far