The Titans take on Kolkata Knight Riders at Eden Gardens on Saturday afternoon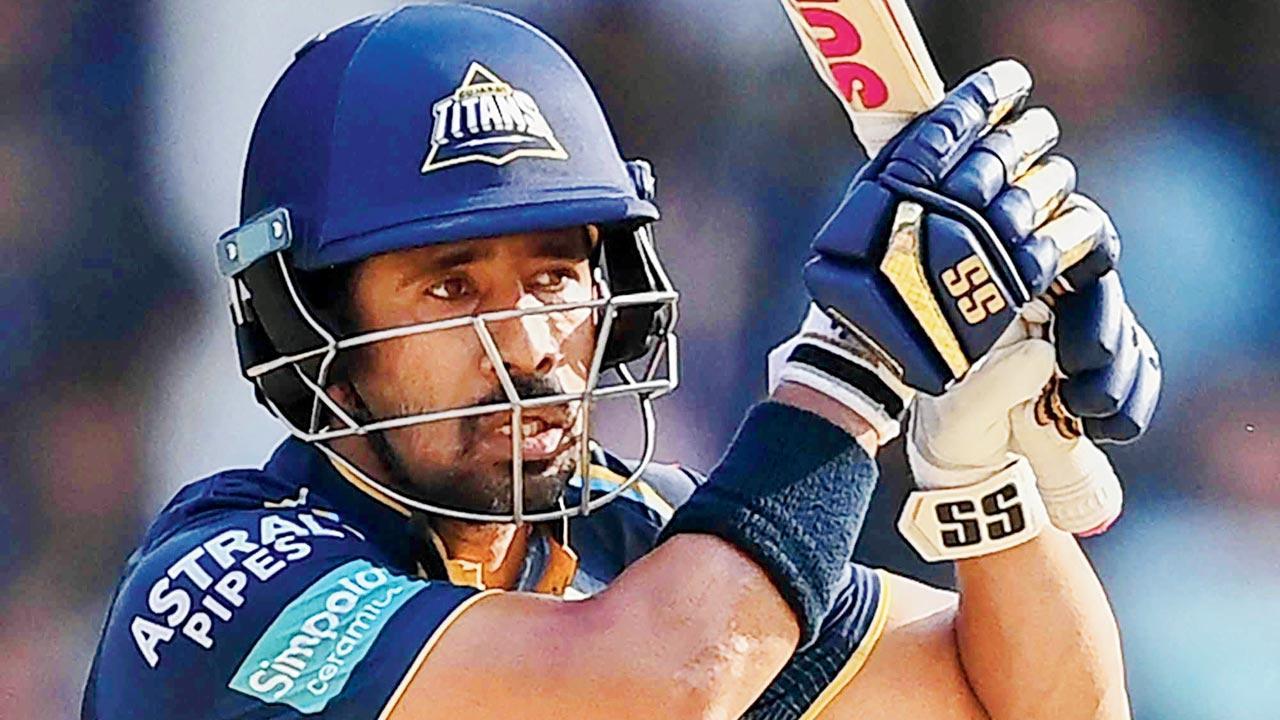 Wriddhiman Saha
Gujarat Titans opener Wriddhiman Saha has been giving his team solid starts in the IPL. He has scored 141 runs in seven matches at a strike-rate of 133.02. He is quite clear about his task. "It is not important whether I am getting runs or not, I have to try to hit the ball hard. That is the role given to me by the team management," he said.
The Titans take on Kolkata Knight Riders at Eden Gardens on Saturday afternoon.
ADVERTISEMENT
Swift-scoring is one area which Saha doesn't depart from: "I am enjoying the role. Our aim is to score at a faster pace from the beginning. I am an opener, my job is only to score quickly."
The Impact Player regulation is undoubtedly being lapped up by his team which won the IPL last year. "According to the new rule, a team can have an extra batsman. We are taking that advantage. This is another reason why I am trying to score from the first ball I face," he explained.
Although Saha is in Kolkata right now, he could not visit his home. Nor could he meet his family and his two kids. The team did not allow him to do so due to the COVID-19 threat.
Meanwhile, Bangladesh batsman Litton Das has left the KKR camp and returned home. There is talk that someone in his family is unwell, but he is anyway struggling to make the playing XI and wouldn't have made the cut even if he stayed back.
Also Read: IPL 2023: Momentum with Delhi, but Sunrisers eye revival