Jagadeesan scored 40 runs in two games in the 2022 IPL for CSK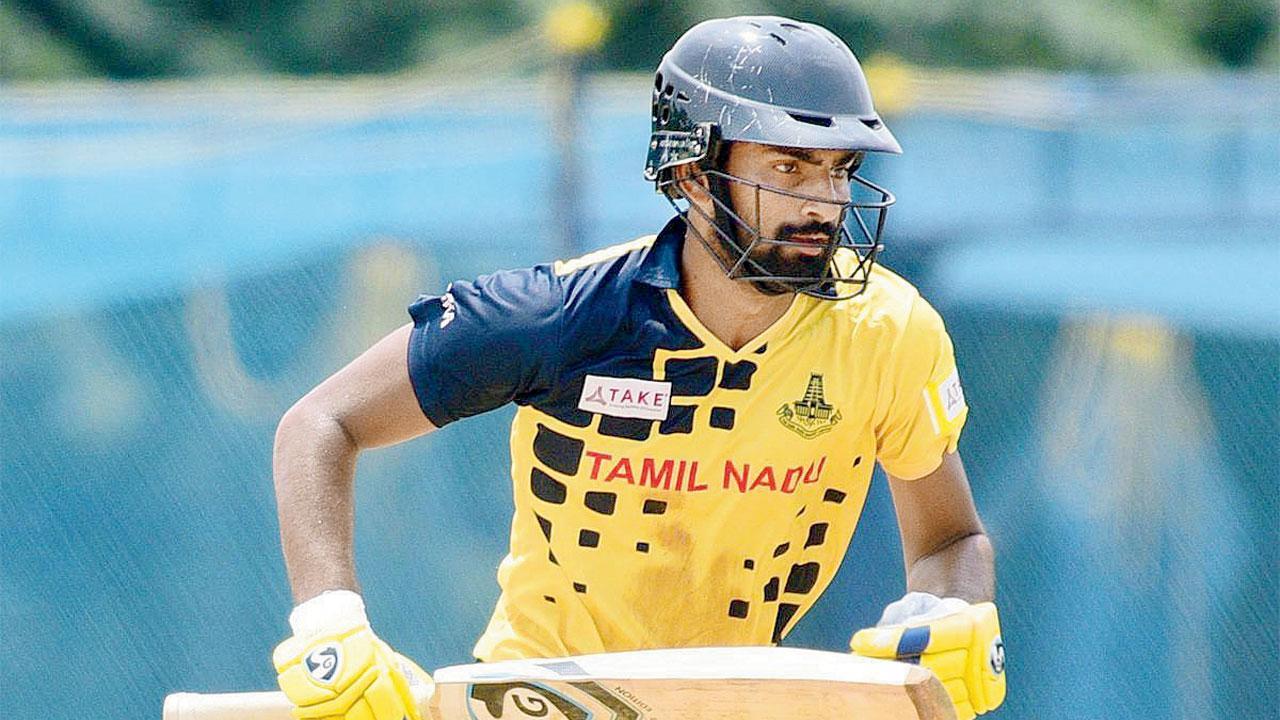 Narayan Jagadeesan
When Chennai Super Kings (CSK) released their wicketkeeper-batsman Narayan Jagadeesan, 26, last month, the Tamil Nadu cricketer almost lost hopes of playing the IPL. However, his Mumbai-based childhood coach Chandrakant Pandit, who is now Kolkata Knight Riders' (KKR) head coach, gave Jagadeesan a new lease of life, by bidding Rs 90 lakh for him.
Also Read: Narayan Jagadeesan breaks world record for highest-ever score in List A cricket: Know his Mumbai connection
ADVERTISEMENT
Jagadeesan scored 40 runs in two games in the 2022 IPL for CSK.  "The amount doesn't matter to me. I was just looking forward to a good season, because I had no hopes of getting picked by any team. After CSK released me and post the Syed Mushtaq Ali Trophy [where he scored 118 runs in six games], I wasn't thinking a lot about the IPL," Jagadeesan told mid-day from Coimbatore on Friday. 
When asked why, because he emerged the top-scorer in the Vijay Hazare Trophy with 830 runs including five consecutive tons, he said: "Yes, that's true but before that started, my aim was not to play IPL. My aim was to keep working hard each and every day without expecting anything in return. And after that, scores followed me and this [KKR deal] happened. I am really happy and I think it was just the process which helped me."
Also Read: Advantage CSK!
When asked how he feels to be associated with his childhood coach again and which are the aspects he wants to learn from Pandit at KKR, Jagadeesan remarked: "There is a long way to go, but it feels good to get a chance to play under Chandu sir's guidance again. I am very excited and looking forward to it."