How India's new bowling coach Paras trained under Hemu Dalvi at the Jhunjhunwala College nets in Cross Maidan before playing for the club which won the 'A' division Kanga League title in 1990
India's bowling coach Paras Mhambrey. Pic/Getty Images
It is not rare for a coach to have the pleasure of seeing his or her ward become an international cricketer. But a coach being around to witness his pupil's progression to a specialised coaching role in the national team has to be equally special. This is what Borivli-based coach Hemu Dalvi experienced on Wednesday as former India pacer Paras Mhambrey appeared for his first match as bowling coach of the senior team.
Proud moment
ADVERTISEMENT
"I am proud of Paras. He thoroughly deserves this role. He is fit and has good experience under his belt which will help him guide the current and future generation," said Dalvi, who coached Mhambrey at Ramniranjan Jhunjhunwala College, Ghatkopar, in the late 1980s.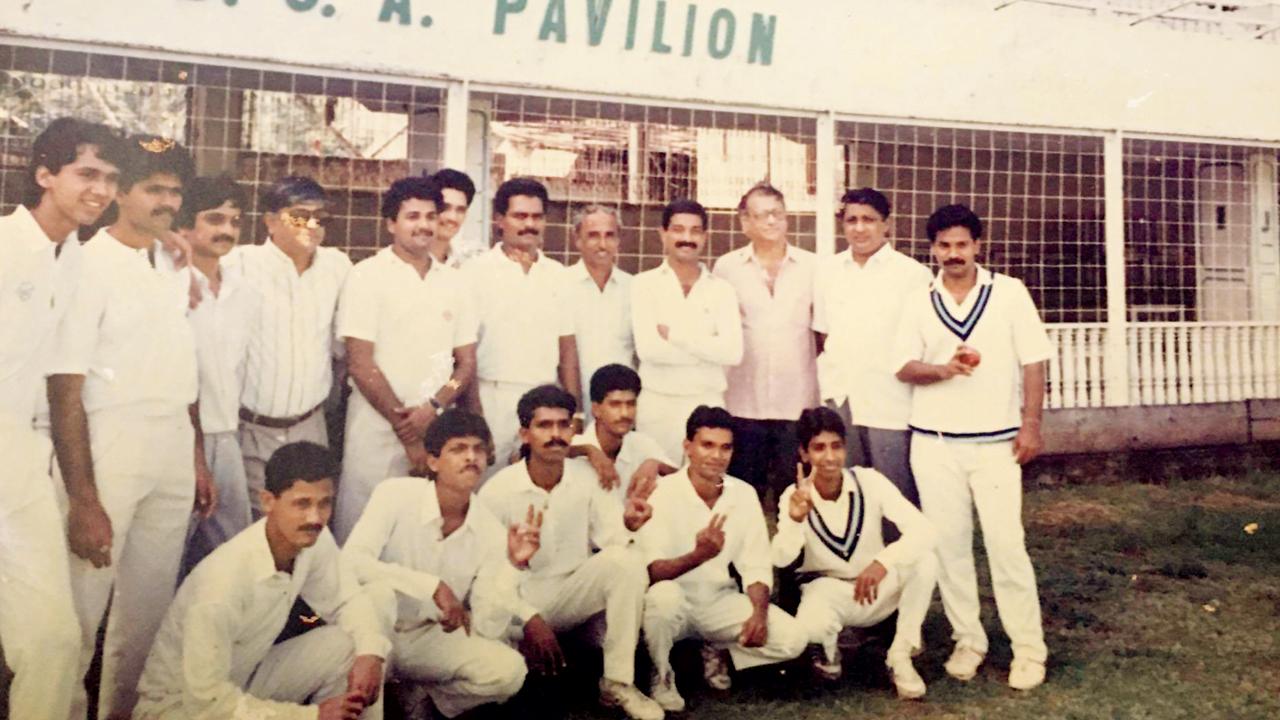 Paras Mhambrey (standing, extreme left) with the 1990 Kanga League 'A' division-winning Sunder CC team at Wankhede Stadium
Recalling Mhambrey's formative years, Dalvi told mid-day: "[Ramakant] Achrekar informed me that Paras is a promising cricketer and was seeking admission in FYJC. When I saw him for the first time in the nets, he had good pace and swing. As a special case, I got his admission done in the second term and he capitalised on it. The same year he represented Mumbai U-17. He joined our club Sunder CC [Dalvi was secretary] in 1989 and in his first match, he claimed seven wickets in an innings against that season's champions Shivaji Park Gymkhana. His effort went in vain, but he helped our club become 'A' division champions the following year," Dalvi, 85, recalled.
Turning back the clock to the days when he closely observed Mhambrey at the Jhunjhunwala College nets, Dalvi remarked: "He was curious right from the early days. He always asked what went wrong or how to do certain things.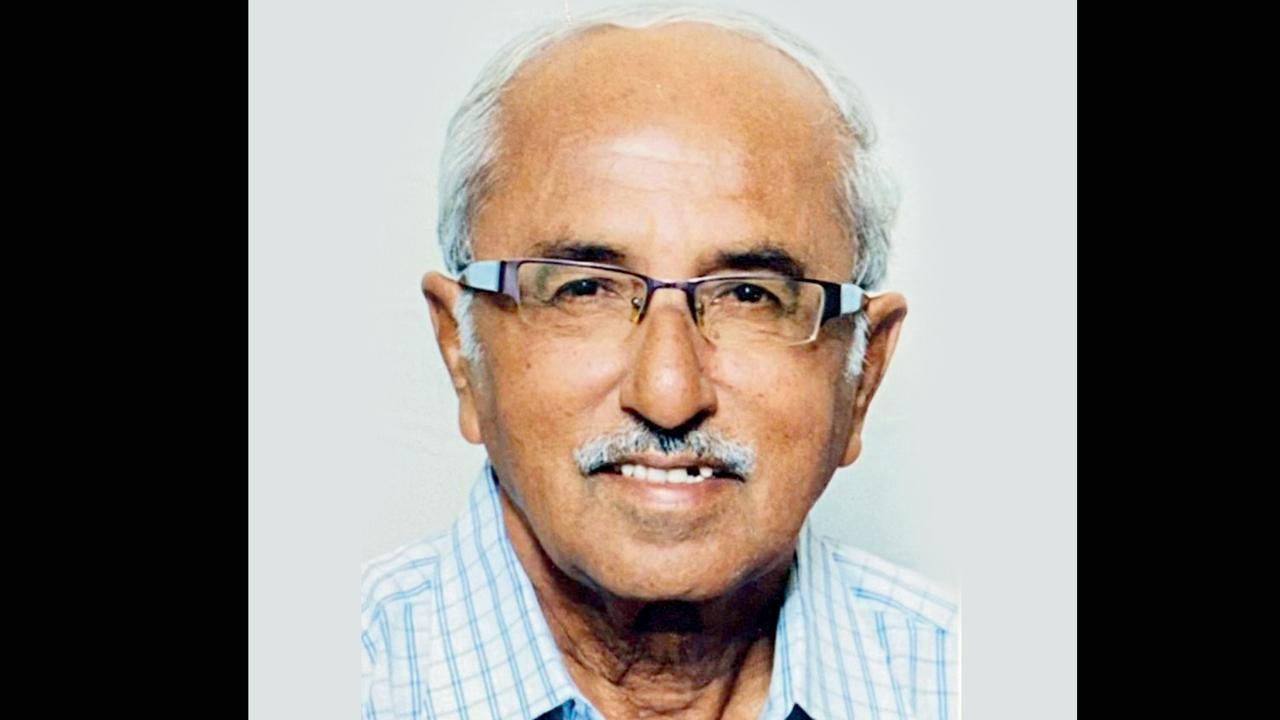 Hemu Dalvi
"We used to have our college nets at Sunder CC. Paras had enormous stamina, used to run two-three rounds of Cross Maidan before and after every practice session. He had a natural inswing delivery, but we worked on ball-release and foot-landing for the improvement of his outswing," Dalvi explained.
The coach gave credit to England pace terror-turned coach Frank Tyson for his role in Mhambrey's further development as a bowler and coach: "Paras benefited a lot from Tyson at the Bombay Cricket Association-Mafatlal Bowling Scheme [in 1990], not only as a trainee bowler, but later as a coach too. He assisted Tyson in coaching along with Ballu [former India bowler Balvinder Singh Sandhu]. I think he picked up a lot from Tyson where advanced coaching methods were concerned."
Dalvi represented Baroda, Madhya Pradesh and Railways on the domestic cricket scene. Apart from imparting his knowledge to several Mumbai fast bowlers including 1983 World Cupper Balvinder Singh Sandhu, Dalvi was coach-cum-manager of the Mumbai U-17 in 1988.
Early retirement
Mhambrey's first-class cricket retirement in 2003 after captaining Mumbai to a Ranji Trophy win surprised Dalvi. "I felt Paras left cricket too early. He should have had a longer career as a pace bowler. But then, he is enjoying a successful career in coaching and guided India 'A' and India U-19 teams before getting the India senior job," he said.
Interestingly, Mhambrey, 49, and new head coach Dravid, 48, made their Test debut on the same 1996 tour of England. Mhambrey represented India in two Tests and three ODIs where he picked two and three wickets respectively. The Mumbai pacer claimed 284 first-class wickets from 91 games and played a role in five Mumbai Ranji Trophy triumphs.