State cricketer Sushant, who gave up the sport in 2014 after being neglected by the Maharashtra Cricket Association, makes it to America's ODI team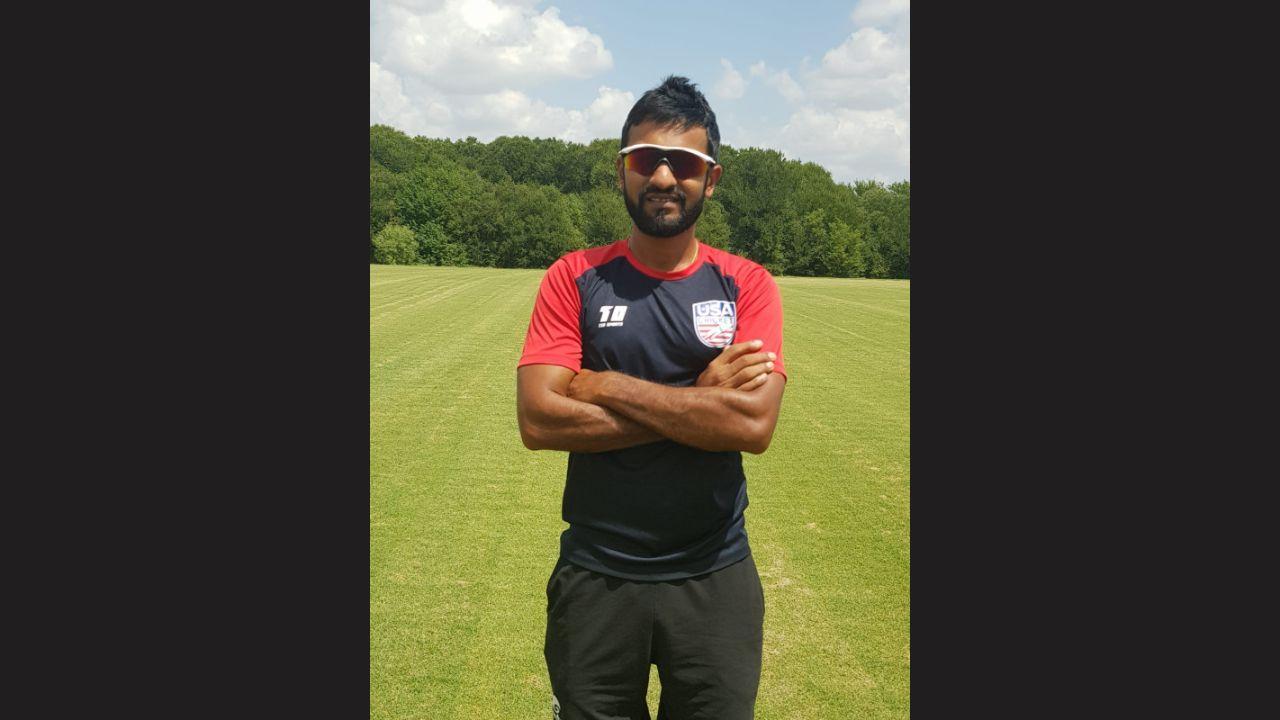 USA all-rounder Sushant Modani at Dallas Cricket Ground recently
Most aspiring cricketers generally tend to keep their studies aside to pursue the sport professionally. However, former Maharashtra U-15 all-rounder Sushant Modani, 32, a software engineer, has done things differently.
Modani, who tried hard, but failed to get into the state U-17, U-19 and senior teams, gave up cricket in 2014 and took up a corporate job in Pune. A couple of years later, his employers transferred him to New York, where he started playing club cricket in 2017. And five years later, he has been selected to play ODI cricket for the USA.
"Getting the opportunity to play international cricket is a dream come true. It's something I've cherished since childhood. I was very keen to play first-class cricket for Maharashtra and even performed well at the U-15 level (in 2003). I also performed consistently in Pune's Invitation League and other selection matches, but never got the opportunity. In 2011, after I completed my Bachelor of Engineering (from Jawaharlal Nehru Engineering College, Aurangabad) I got a job offer but decided to give one more year to cricket. But when I realised nothing was going to happen, I was disheartened and took up a job in Pune in 2012. At that time, I never even thought that I'd get to play professional cricket again," Modani, a middle-order batsman and off-spinner, told mid-day from New York recently.
"In June 2016, my company transferred me to the US and the following year I began playing club cricket with some of the locals and Bangladeshi cricketers here. I still do my 9-to-5 office job daily and keep the remaining time for cricket," added Modani. Recalling his childhood days, when he represented Aurangabad district age-group teams under coaches Dinesh Kunte and Vinod Mane, Modani said, "Both Dinesh sir and Vinod sir worked on my basics in the early days. During one summer vacation, Vinod sir sent me to Secunderabad at former Test batsman ML Jaisimha's Cricket Academy, where I was coached for a couple of months by Mirza Baig sir. There I got a chance to see how the legendary VVS Laxman used to practice as he was in the same net as us. Baig sir was a disciplinarian and we had to attend practice at 5 am every day and it went on till afternoon. Baig sir wanted us to middle at least nine out of 10 balls. Those few months I spent with Baig sir, was the turning point for my cricketing career. I still following his guidelines," explained Modani. 
Also Read: Virat Kohli on listening to Ravi Shastri for first time: My body shook
In the USA, Modani has received a lot of support and encouragement from several cricketers from the West Indies, Bangladesh and India, one of them being, former Mumbai left-arm pacer and current USA skipper Saurabh Netravalkar. Riding on consistent performance while representing Houston Hurricane in the US Minor League, Modani made it to the list of 44 probables for the national team. And after a two-month camp, he made it to the final squad. The team will be heading to Oman next week to participate in the ICC ODI World Cup qualifier tournament.
"Our aim is to qualify for the 2023 ODI World Cup and play in India. We are all working hard towards this goal under the guidance of our coach (former Karnataka batsman) J Arunkumar," said Modani.
Meanwhile, coaches Kunte and Mane, both acknowledged Modani's efforts. "Sushant was a dedicated cricketer even at that early age when he was around 10. His performances were neglected by the Maharashtra Cricket Association, but Maharashtra's loss is USA's gain," said Kunte from Aurangabad. Mane added, "Sushant has all the qualities a player needs at the highest level. I am confident he will contribute a lot to the US team."