BCCI introduces Kookaburra red cherry for Duleep Trophy in an attempt to be better prepared for overseas challenges; no SG Test for zonal event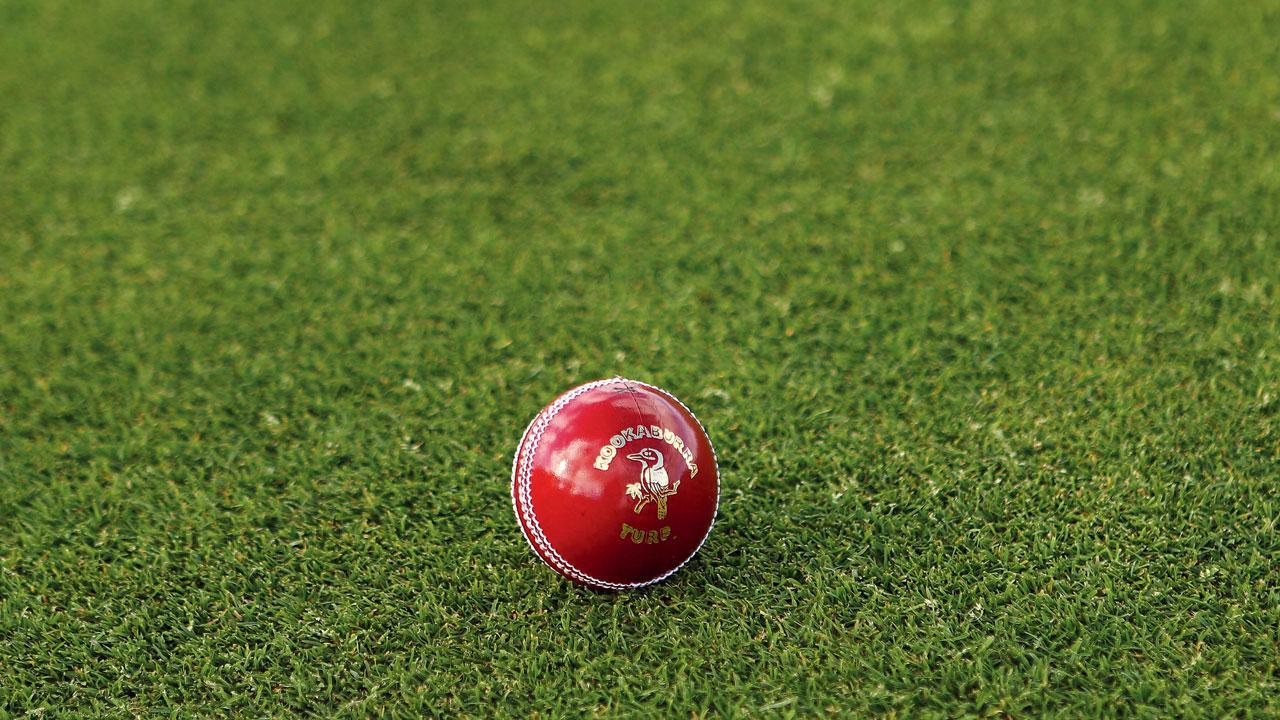 A red Kookaburra ball. Pic/Getty Images
To enable the Indian cricket team to be better prepared for challenging overseas assignments, the Board of Control for Cricket in India (BCCI) has introduced the Kookaburra ball in the ongoing Duleep Trophy instead of the SG [Sanpareils Greenlands] Test ball, which is used in home Test matches.
The Kookaburra ball is used by major Test-playing nations like Australia, New Zealand, South Africa, Sri Lanka, Pakistan and Zimbabwe—except in India, West Indies and England (Dukes). It is understood that the reason behind the BCCI's decision to utilise the Kookaburra ball is to help its cricketers, especially the bowlers, get acclimatised to the grip, feel and behaviour of the ball. 
ADVERTISEMENT
A different challenge
India are not scheduled to travel to New Zealand or South Africa anytime soon, but the side may visit Australia for a five-Test series next year in February-March. As expected, the Kookaburra ball is posing its share of challenges. A bowler who bowled with this ball for the first time, said: "It is definitely a very different experience. All this while we have been using the SG Test ball which we are pretty used to. But the seam of the Kookaburra ball is very different than the SG Test ball. One has to understand how the ball will behave after pitching. It is not the same as the SG Test."
Also Read: Fans in Thiruvananthapuram plan to protest against Sanju's non-inclusion
Rajput lauds BCCI
Lalchand Rajput, India's T20 World Cup-winning manager, lauded BCCI's initiative to introduce the red Kookaburra ball. "It is a very good decision to make our domestic cricketers play with the red Kookaburra ball. After Duleep Trophy, the next step is the Indian Test team. So, if one can play with the red Kookaburra ball in domestic games, it is good experience for the bowlers," Rajput, who was head coach of Zimbabwe before taking over as their technical director, told mid-day on Thursday.
Elaborating on the major difference between the SG and Kookaburra balls, the former Mumbai coach indicated that the seam of the Kookaburra is more pronounced. "While SG is hand-stitched, Kookaburra is machine-stitched [except two inside rows which are stitched by hand]. When we played, the bowlers would feel that lack of practice with the red Kookaburra ball affected their preparation on tours."
India last won a Test series in New Zealand in 2008-09 and have yet to win a Test series on South African soil in eight attempts.
Kartikeya's fifer reduces West Zone to 252-9
The formidable West Zone team were restricted to 252-9 at stumps on the opening day of the Duleep Trophy semi-final against Central Zone with left-arm spinner Kumar Kartikeya Singh picking up a five-wicket haul here yesterday. 
Earlier, despite losing opening partner Yashasvi Jaiswal for a duck, Prithvi Shaw hit a quick 60 and shared a 57-run stand for the third wicket with Rahul Tripathi (64 batting).
Meanwhile, in another semi-final, debutant opener Rohan S Kunnumal and skipper Hanuma Vihari's unbeaten hundreds powered South Zone to 324 for 2 at stumps against North Zone at Salem, Tamil Nadu.
Also Read: Cooling-off period will deprive worthy administrators: BCCI tells SC