Back in the national cricket team after nearly 18 months, senior Indian batter Ajinkya Rahane doesn't want to dwell on the past or have regrets about the time lost but wants to carry the same intent he had during IPL in the upcoming World Test Championship final against Australia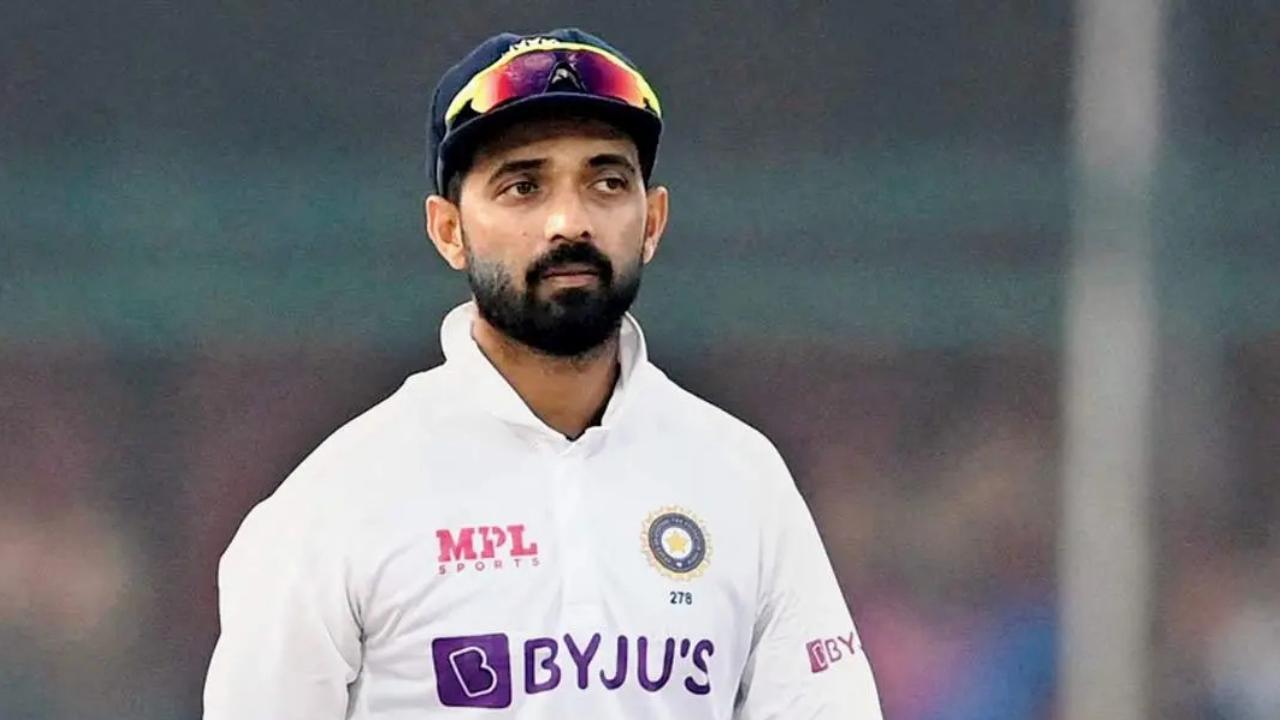 Ajinkya Rahane (Pic: AFP)
Back in the national cricket team after nearly 18 months, senior Indian batter Ajinkya Rahane doesn't want to dwell on the past or have regrets about the time lost but wants to carry the same intent he had during IPL in the upcoming World Test Championship final against Australia.
"Coming back after 18-19 months, whatever has happened, good or bad, I don't want to think about my past. I just want to start afresh and keep doing whatever I have been doing," Rahane told BCCI.TV on the sidelines of India's training session.
ADVERTISEMENT
Rahane, who was a part of CSK's fifth IPL title-winning side, has already received a lot of praise for his attacking batting and improved strike-rate in T20 cricket, and especially the 27-ball 61 against Mumbai Indians showed a shift in his intent.
Also Read: Ajinkya 2.0: The Rahane we don't know!
"Personally enjoyed playing for CSK as I have been batting well throughout the season, even before IPL. I had a very good domestic season and I felt good. So this comeback was a bit emotional for me," Rahane said.
"I want to bat with the same mindset and show same intent that I showed before coming here in IPL and Ranji Trophy. I would not like to think about format whether it is T20 or Tests. The way I am batting now, I don't want to complicate things and the more I keep it simple, better it is for me," the veteran of 82 Tests and 4,931 runs added.
The man, who led India to the most talked-about series triumph in Australia back in 2021, also praised Rohit Sharma for leading the team admirably for the better part of this WTC cycle.
"I thought culture in team now is really good. Rohit is handling the team really well and I am sure Rahul bhai is also handling the team really well. That helps as well and atmosphere is really good. Whatever I am seeing right now is that everyone is enjoying each other's company," he said.
Rahane thanked his family and friends for the support he got during his time away from the national team.
"It was (an) emotional moment for me. When I got dropped, the support I got from my family was massive and dream was to play for India and that was massive. Playing for India matters a lot for me and I worked hard on my fitness and went back to domestic cricket," he said.
"Thanks to BCCI and selectors and when I went back to domestic cricket, the goal was to play for India -- be it Ranji Trophy and Syed Mushtaq Ali Trophy or practice session, for me, every day that I was waking up, it was all about thinking that I can play for India again," he added.
Reflecting on his learning graph, Rahane stated, "What made my comeback possible was enjoying each and every moment, be it success or failure, and having no regrets. Learning from every individual in Mumbai Ranji team. You have to grow as a cricketer every single day, learning process shouldn't stop."
Playing in England is challenging, feels Rahane, who had scored a match-winning hundred in a Test match at Lord's back in 2014.
"It's all about mindset and reading the situation well, staying in (the) moment and playing it session by session. In England, you just don't look at the pitch but also keep an eye on the weather. In England, you never feel that you are in even if you are batting on 70," he said.
(With PTI inputs)
Also Read: WTC Final 2023: Date, time, venue, complete squads, live streaming, and more