Former coach Ravi Shastri reckons India's T20 World Cup chances are bright thanks to strong batting arsenal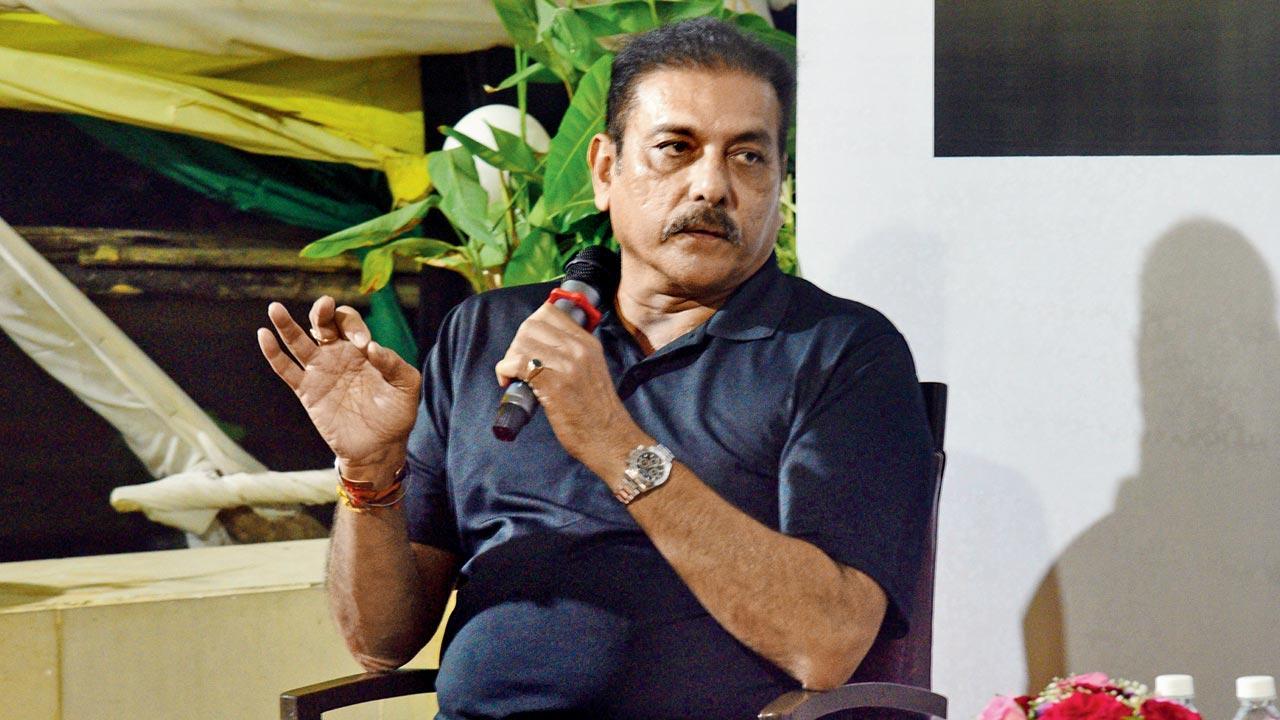 Ravi Shastri at the Press Club yesterday. Pic/Pradeep Dhivar
Former India chief coach Ravi Shastri reckoned Rohit Sharma & Co can do wonders and win the T20 World Cup in Australia starting October 22, because of its strong batting order. 
However, the ex-India captain wants Team India to raise their fielding standards.
ADVERTISEMENT
"I see India having a great chance [to win the World Cup]—my semi-finalist and I know there could be surprises. In India's group the dark horse is South Africa and in the other group, it's New Zealand. But, if you ask me, as of now, who would you think the four semi-finalists [are], I would say India, Pakistan, England and Australia," Shastri told Mumbai Press Club president and moderator Ayaz Memon during a media interaction at the Press Club on Wednesday. 
Also Read: Ravi Shastri baffled over Mohammed Shami's exclusion from Asia Cup 2022
Shastri, 60, provided his reasons: "What India lacked in the [last] five-six years was No.4, No.5 and No.6. [batsmen]. Now it's Surya [Suryakumar Yadav] coming in at four, Hardik [Pandya] at five, DK [Dinesh Karthik] or Rishabh [Pant] at six. It allows the top-order to play in the manner they are playing, which is tremendous.
"It's anyone's game. On that day if you come out all guns blazing…first six overs you get off to a start and then your middle-order kicks in, anything can happen. You got some deadly players in your batting line-up—guys like Surya, Hardik and all would light up this World Cup. All those [Australian] tracks will suit them, with the bounce, with the ball coming on to the bat. It's tailor-made for Indian batting."