Rahane lost his vice-captaincy due to poor form— 411 runs in 12 Tests this year. Despite the bad run, the Mumbai batsman was lucky to retain his place for the South Africa tour. Hence, this series will be an acid test for Rahane. Scoring runs is the only way through which he can remain an integral part of the Test team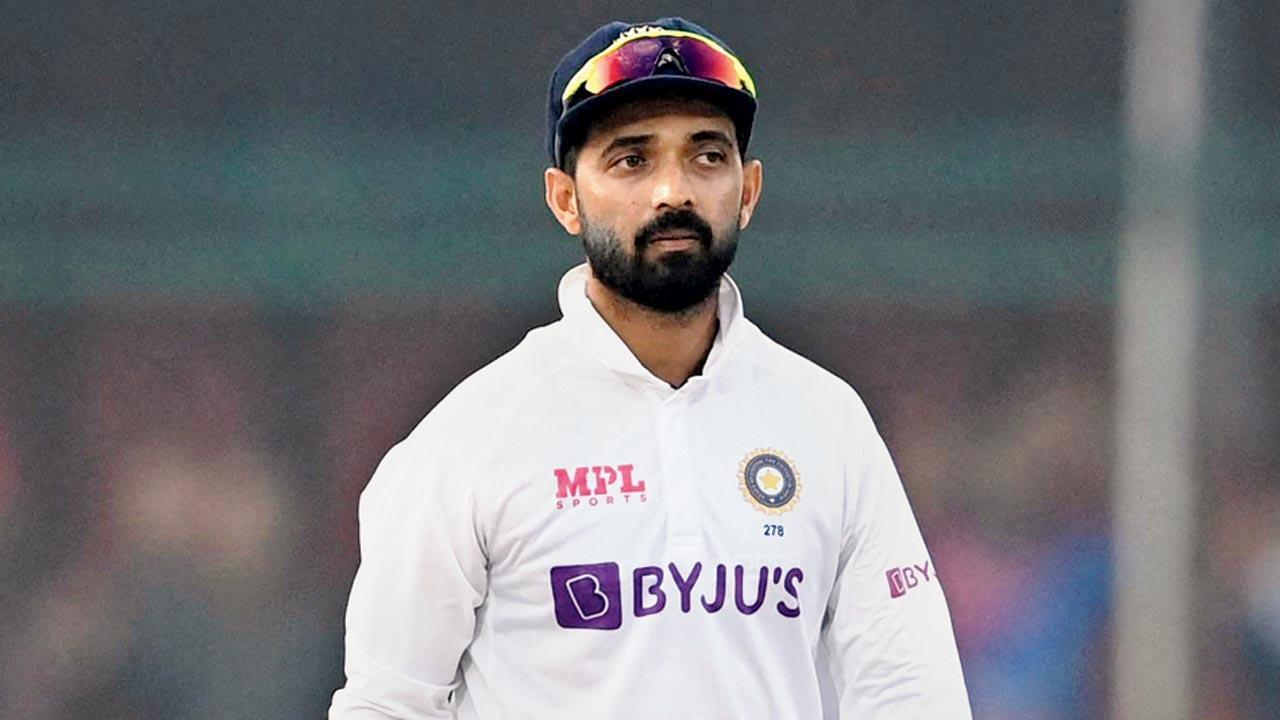 Ajinkya Rahane. Pic/AFP
All eyes will on under-fire Ajinkya Rahane as India take on South Africa in the opening Test of the three-match series at Centurion today.
Rahane lost his vice-captaincy due to poor form— 411 runs in 12 Tests this year. Despite the bad run, the Mumbai batsman was lucky to retain his place for the South Africa tour. Hence, this series will be an acid test for Rahane. Scoring runs is the only way through which he can remain an integral part of the Test team. 
India coach Rahul Dravid, though,  said Rahane looks in good space. "The conversations with Ajinkya have been very positive. He has trained really well this week and practised really well. The conversations are no different from with most of the players. He seems to be in a really good space," Dravid said during a virtual press conference ahead of the Boxing Day Test. Dravid, who led India to a 123-run win at Johannesburg in 2006, stressed on the importance of an all-round contribution to win a maiden Test series in South Africa. 
"Winning in these sort of conditions will be down to team performance. We will need contributions from everyone and that's the conversations we have had. It is not just about [Cheteshwar] Pujara, Rahane or [Virat] Kohli," Dravid remarked. The Indian bowling has been a chief reason for consecutive Test series wins in Australia (2017-18 and 2019-20). India also lead 2-1 in the Test series in England with the final Test to be played next year. 
Dravid, however, urged the batting department to provide adequate support to the bowlers. "Our attack is more experienced, but they [SA] have some quality bowlers in their ranks. We are certainly not going to take them lightly. If our bowlers have to take 20 wickets, our batsmen also need to score good runs," he said.
Kohli has a bowling unit which includes pacers Ishant Sharma (311 wickets), Mohammed Shami (195), Umesh Yadav (156), Jasprit Bumrah (101), Mohammed Siraj (33), Shardul Thakur (14) and off-spinners Ravichandran Ashwin (427) and Jayant Yadav (16). 
Over to Centurion.