Mumbai City are the first team in the ISL to have such a lengthy unbeaten run, but coach Des Buckingham is not too concerned about records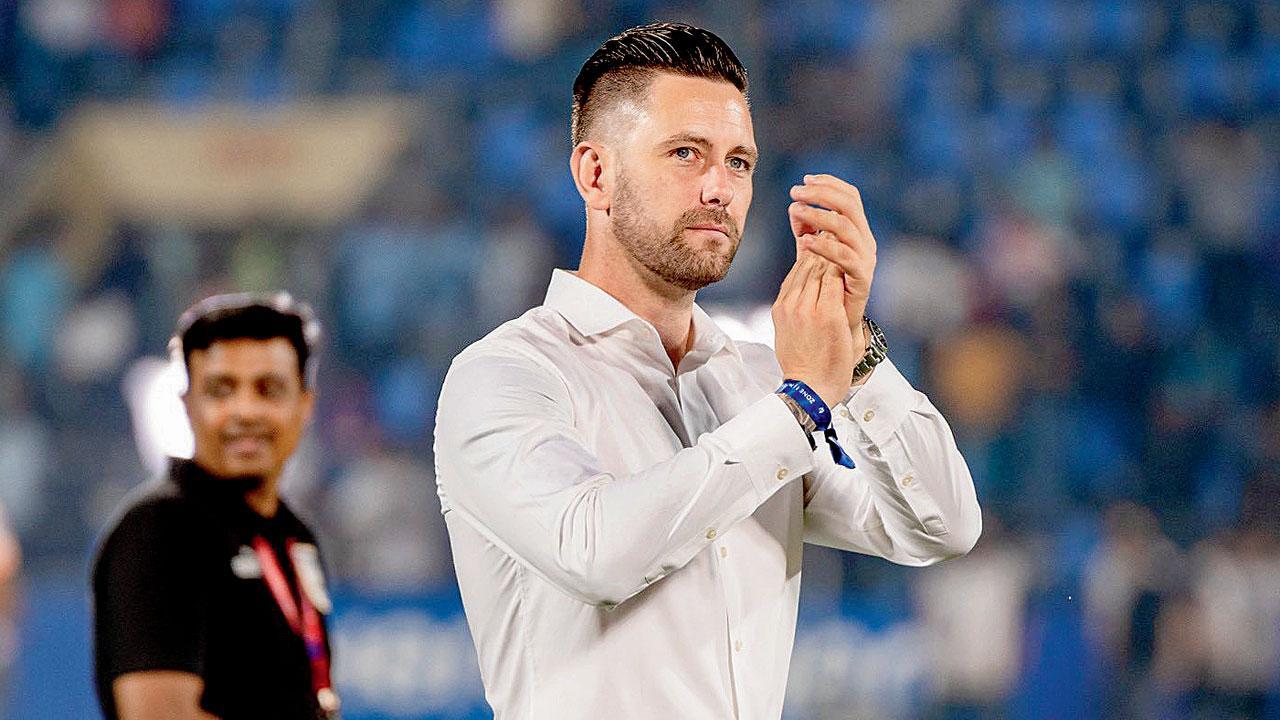 Mumbai City FC coach Des Buckingham
Top-of-the-table Mumbai City FC head into their ISL clash against No. 2 side Hyderabad FC on Saturday with a lot of confidence thanks to a 16-match unbeaten streak, following their recent win over Jamshedpur FC. 
Mumbai City are the first team in the ISL to have such a lengthy unbeaten run, but coach Des Buckingham is not too concerned about records. "We do not concentrate on records too much. For us, the important thing is to concentrate on how we want to play to get the desired results. It does feel a little special to be a part of the records, but it's not something we chase. As we have done throughout the season, our focus is on improving with each passing game," Buckingham told mid-day on the eve of the clash against Hyderabad FC at Andheri's Mumbai Football Arena.
MCFC also have the highest league-stage goals (47) in ISL history, one more than Goa in the 2019-20 season. And Buckingham attributed this to his team's attacking ideology. "Our ideology is to play attractive and attacking football, and we want to play it for large periods during games. We want to be able to create chances and score goals, but sometime games may not always work out the way we want them to. But as long as we stick true to our style of play, I know that we will come out on the right side of things more often than not," said the Englishman.
Heading into the homestretch, Buckingham believes his boys have more than what it takes to hang on to the top spot. "The changes [made for matches] have been good ones so far, but it's not so much down just to the staff. It's the players who are pushing themselves, those that haven't started, have come on and made an impact. So, whether we start strong or finish strong, the combination of those two has been very important for the 16 games so far and the same for the last four will be very important," concluded Buckingham.
Also Read: ISL: Mumbai City FC seal 1-0 win over ATK Mohun Bagan