Pele was an idol to countless footballers and fans. But whom did Pele idolise? It was a player called Zizinho, who rose to fame in the 1950 World Cup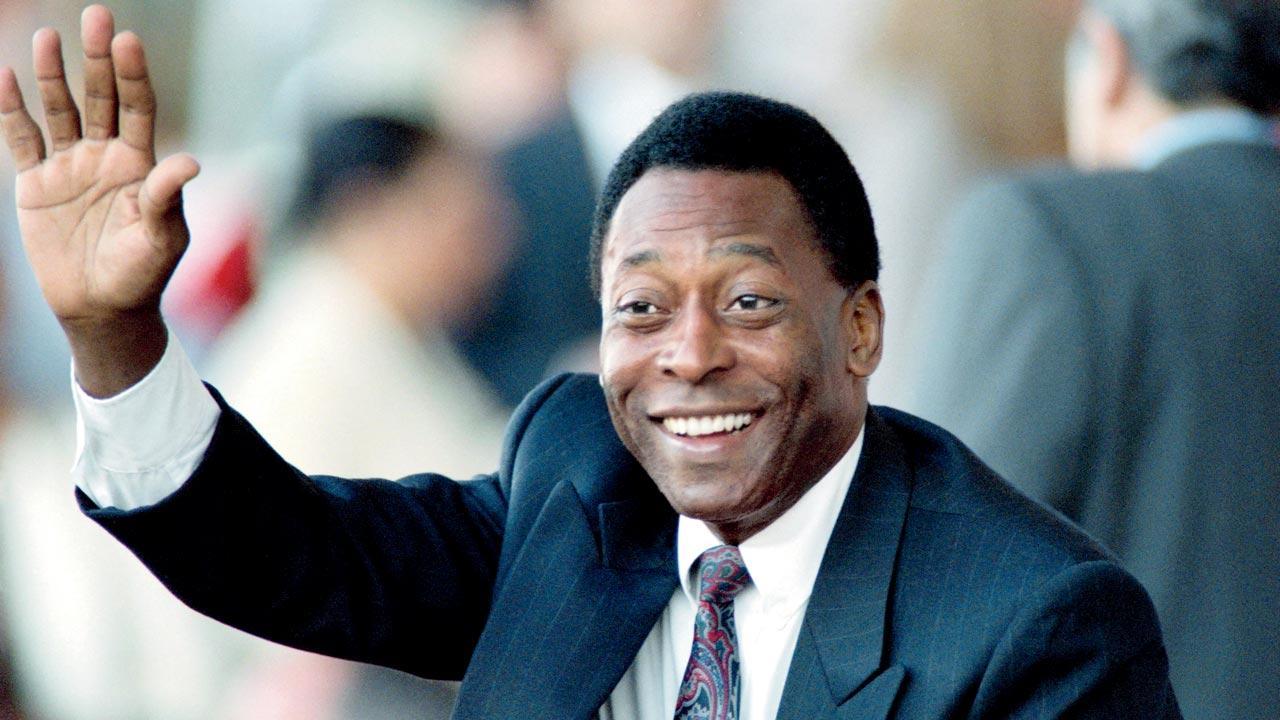 Pele waves to fans at the 1995 Pan American Games in Argentina. Pic/AFP
After the victorious Brazil team returned to the team hotel after beating Italy in the 1970 World Cup final at Mexico, Pele didn't join in the lobby celebrations. Instead, he went up to his room and prayed. "I felt a more important responsibility and that was my duty towards God. I thanked him for our health; I thanked him for the health of our opponents. I asked for a safe journey home, for all who had participated in the tournament. And then I had to stop, because my room was being invaded," he wrote in Pele: My Life and the Beautiful Game.
In the same book, Pele explained his decision in granting pre-final interviews to the media only because he hoped his positive views would be read by his younger teammates and would soothe their nerves. Talking of the media, Robert L Fish, who was his co-author, wrote in the Foreword: "Almost every reporter who has interviewed Pele has come away to speak of the simplicity of the man. Humble, possibly; modest, certainly—but simple, no. No human being is simple, least of all Pele."
ADVERTISEMENT
Also Read: What it is like to live with Pele's name Nascimento in India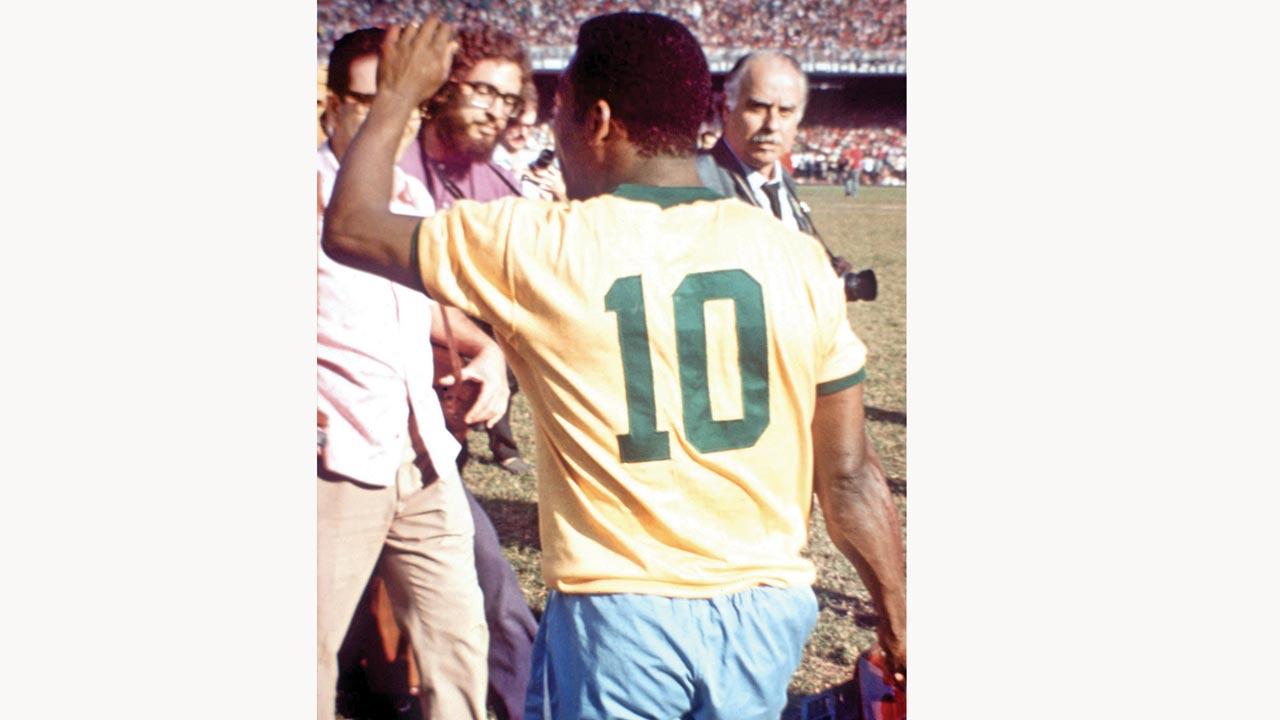 Pele was an idol to countless footballers and fans. But whom did Pele idolise? It was a player called Zizinho, who rose to fame in the 1950 World Cup. According to Pele, Zizinho withdrew from the 1958 edition because he realised that the end of his road was close at hand. "He is remembered as perhaps the best Brazilian never to have won a World Cup. He wasn't lucky enough to live through the age of television and video—if he was, he would be 
remembered much more than he is."
On Pele's Germany leg of his honeymoon, spent with his wife Rose in 1966, the newly weds received a plethora of gifts including a car which Pele couldn't bring back from Germany. The couple had other countries to visit—France, Switzerland and Austria.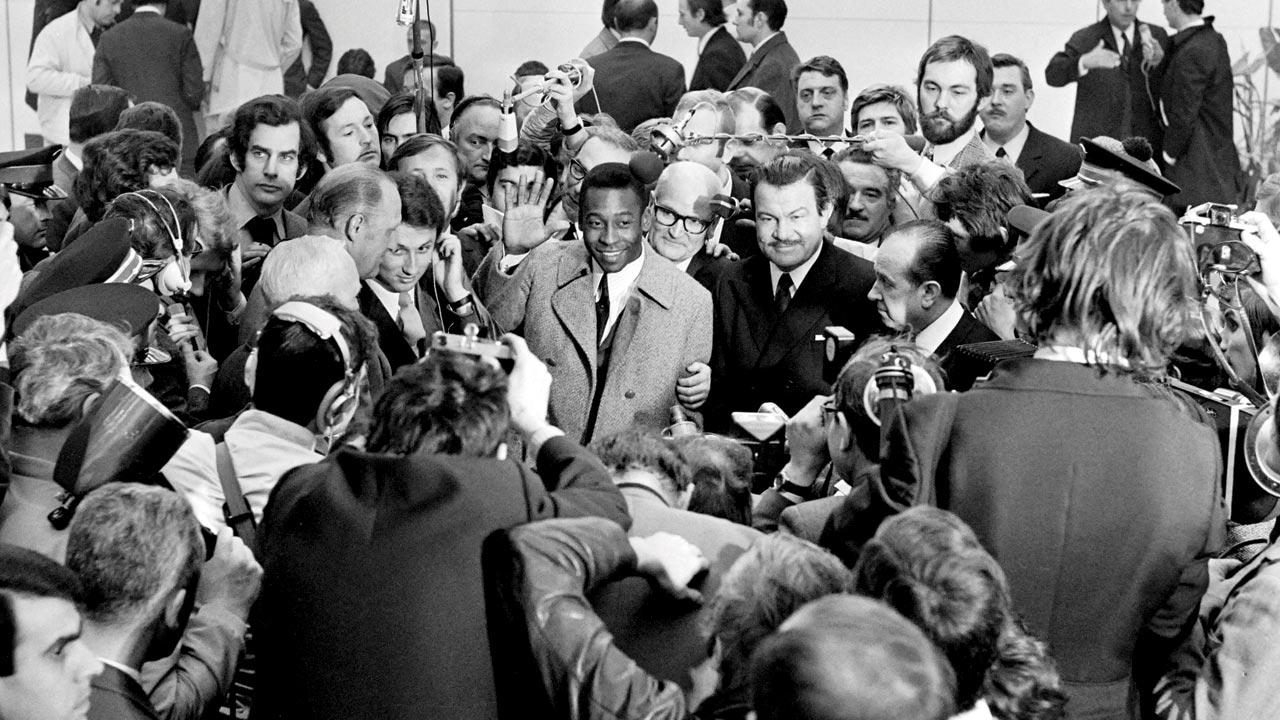 Pele interacts with the media  in 1971. Pic/AFP
Gilmar dos Santos Neves was a reputed Brazilian goalkeeper who was part of the back-to-back World Cup-winning teams in 1958 and 1962. He was under the bar when Pele and Garrincha made their World Cup debut. But Gilmar was the first goalkeeper to play against Pele on the former's debut for Santos in 1956. Pele scored his first professional goal against him. It is learnt that Gilmar made a visiting card that said, "Was the first goalkeeper against whom Pele scored his FIRST goal!"
There's an interesting story behind Pele's association with the iconic No.10 jersey. When Brazil went to Sweden to play the 1958 World Cup, none of the players had jersey numbers. But FIFA made numbers mandatory. The Brazilian team management could not decide which number to be assigned to whom. FIFA was given the names of the footballers and Pele was assigned to wear the No.10 jersey.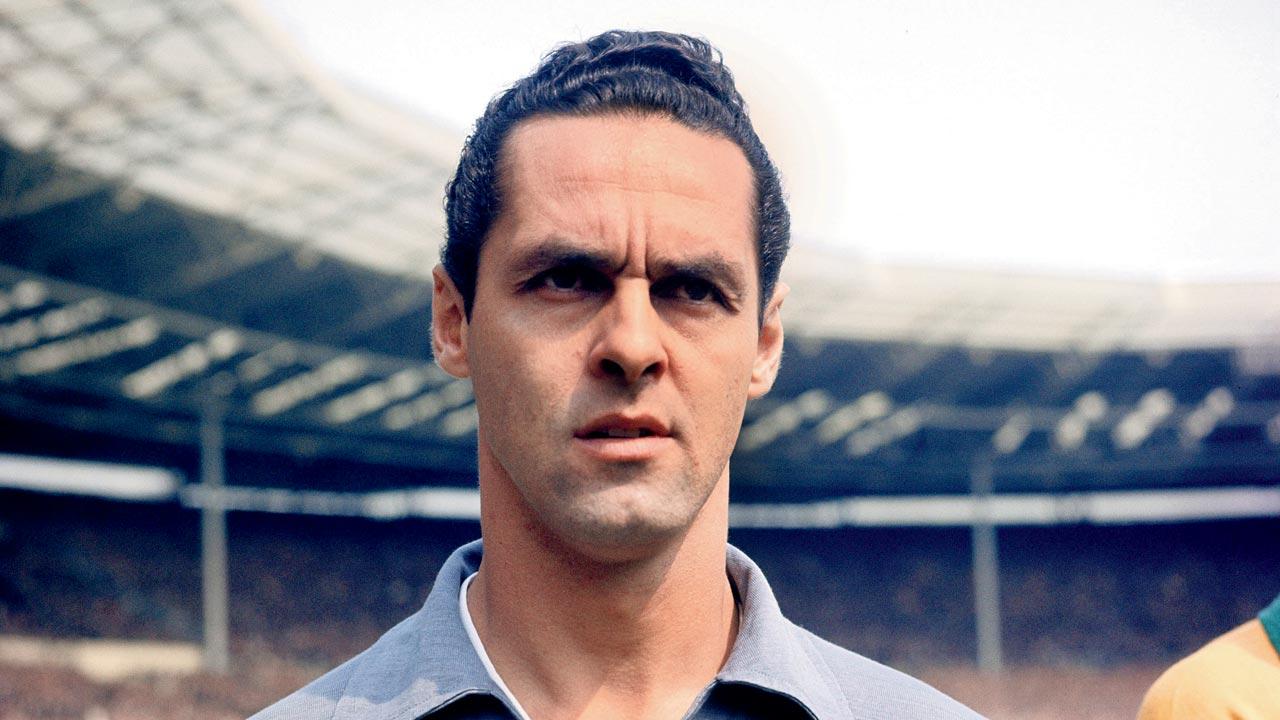 Pele was christened Edson Arantes do Nascimento. The Edson comes from Thomas Alva Edison, who invented the electric bulb. People used to call him Edison much to Pele's displeasure. It annoyed him that Edison appeared in documents and he got tired of correcting people.
"Pele is blind," exclaimed Joao Saldanha when he was coaching the Brazil national team in 1969. It is believed that future FIFA boss Joao Havelange appointed the journalist as coach of the team with the intention of being less criticised in the media. Saldanha's accusation of Pele cost him the job. Mario Zagallo was handed over the responsibility to manage the team at the 1970 World Cup in Mexico.
Pele's Cosmos team arrived in Kolkata in the September of 1977 to play an exhibition match against Mohun Bagan. Bagan were led by Subrata Bhattacharya. Before the match, everyone in the host dressing room were in an awe of Pele. 
Mohd Habib inspired his team by saying, "We all are humans, Pele too. Come on, why should we think that we would be beaten before the match? Chalo dikhate hain! [let's show them] The match ended 2-2. Habib assisted Shyam Thapa's goal and was the people's choice as man of the match. The Bagan players even today remember Habib's awesome performance.
 
The greatest of sportspersons are attracted to coaching. Even the legendary cricketer Sir Garfield Sobers did some of it with Sri Lanka and in Chennai, but not Pele. He thought he'd do a fine job considering his knowledge and experience, but he didn't believe he would have the same luck that he enjoyed as a player.
Funeral on Tuesday
The vigil for late Brazilian football legend Pele will be held on Monday and his funeral on Tuesday in Santos, the southeastern city where he played most of his career, his former club said after his death. "The wake [vigil] for the greatest footballer of all time will be held in Urbano Caldeira Stadium, better known as the Vila Belmiro, where he enchanted the world," Santos football club said on Thursday in a statement, adding that Pele would then get a funeral procession through the city's streets before a private burial ceremony.