Indian star cricketer Virat Kohli and award-winning actor Anushka Sharma were present at Wembley Stadium to watch the recently concluded FA Cup final between Manchester City and Manchester United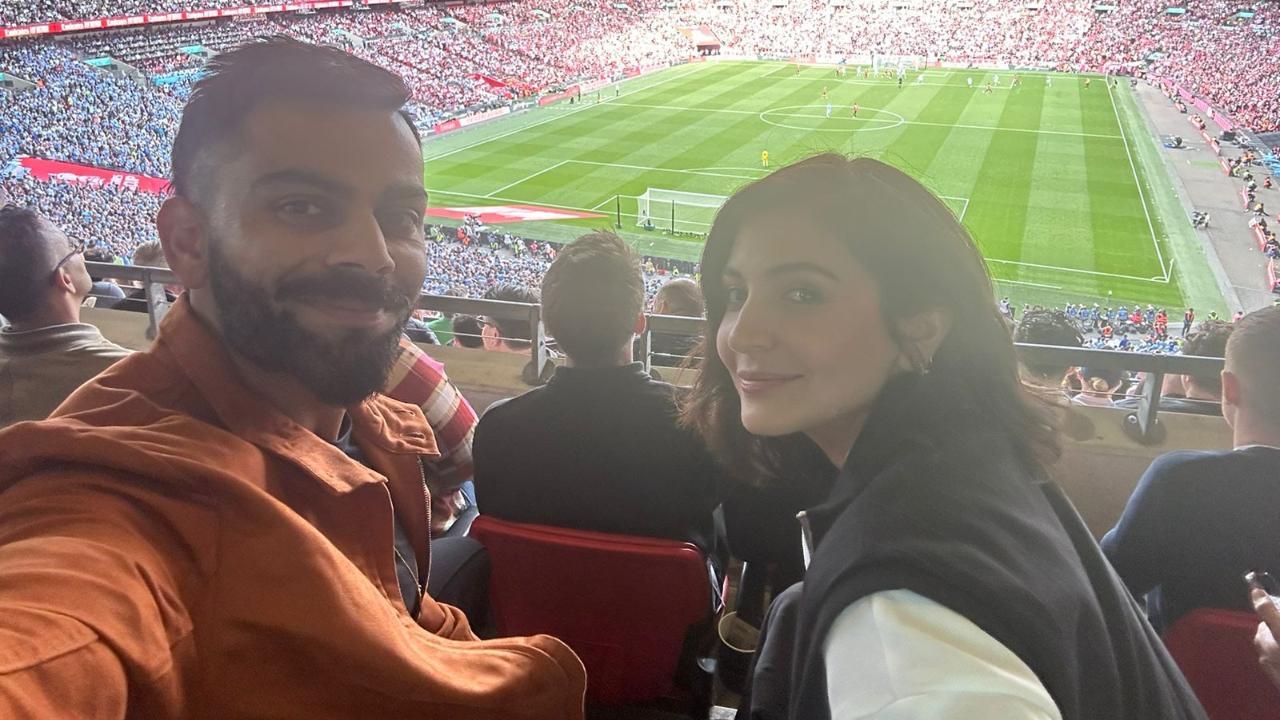 Virat Kohli and Anushka Sharma attended FA Cup final at Wembley (Pic: Puma)
Indian star cricketer Virat Kohli and award-winning actor Anushka Sharma were present at Wembley Stadium in London to watch the recently concluded FA Cup final between Manchester City and Manchester United, which ended with Manchester City lifting their seventh FA Cup trophy.
This was the couple's first football match experience together. They expressed joy on witnessing the passion for football among players and fans.
ADVERTISEMENT
"I've been to friendly matches and training matches before but this was my first time at a premier football match. Watching Manchester City play is incredible. The passion and support from the fans is something special. The passion you see in every football game you get to see in only premier cricket matches like India and Pakistan in the World Cup," Virat Kohli told reporters, according to a press release by Puma.
Anushka shared her experience saying, "It's been crazy and amazing. The kind of passion you get to see in a football game is unparalleled. I've been to an El Clasico match before, and this is my second match, so I've been fortunate to witness some of the biggest games."
Manchester City also gifted Virat and Anushka personalized jerseys.
Cricketer Shubman Gill was also present at the FA Cup final. 
The Indian men's cricket team is currently in UK for the World Test Championship final to be held from June 7-11. 
Also Read: Gundogan's brace secures FA Cup for Manchester City