India's badminton stars Saina Nehwal and K Srikanth suffer straight-game losses in Dubai; Nehwal was thrashed by 20-year-old Japanese Nozomi Okuhara while Srikanth fell to no. 2 seed Kento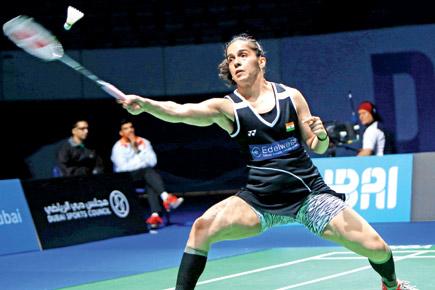 India's Saina Nehwal returns to Japan's Nozomi Okuhara in Dubai yesterday
Dubai: Saina Nehwal entered the court at the Hamdan Sports Complex with a 4-0 head-to-head record against Japan's Nozomi Okuhara. A scant 35 minutes later, that formidable record lay in tatters as the diminutive 20-year-old Japanese handed the former World No 1 the kind of thrashing that only occurs in the worst of nightmares.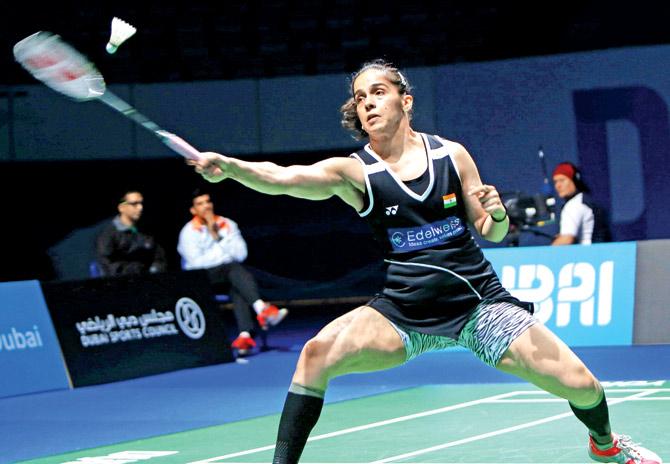 India's Saina Nehwal returns to Japan's Nozomi Okuhara in Dubai yesterday. Pic/AFP 
The 21-14, 21-6 scoreline in Okuhara's favour in the Group 'A' encounter left the 'Saina squad' — a dozen-strong group of badminton enthusiasts flown into Dubai by a TV channel for the express purpose of cheering the Indian star — utterly disconsolate.
ADVERTISEMENT
It was not so much the defeat, but the manner of it, that left them wondering whether their heroine could be a serious contender for top honours at the season-ending BWF Super Series grand finals.
After all, today, she has to face the two-time reigning world champion Carolina Marin, who appeared in top form as she demolished the challenge of Taiwan's Tai Tzu Ying at 21-16, 21-9 in the other group match-up. "I had to mostly rest the foot during the past three weeks, and have hardly done any meaningful training," she said.
"I came into these finals with few expectations, but I must admit that Nozomi played very well today."
Tall order for Srikanth
Earlier, in another disappointing clash, from the Indian point of view, Kidambi Srikanth opened his campaign in Group 'B' of the men's singles with a tame 13-21, 13-21 loss to former world junior champion and No 2 seed here, Kento Momota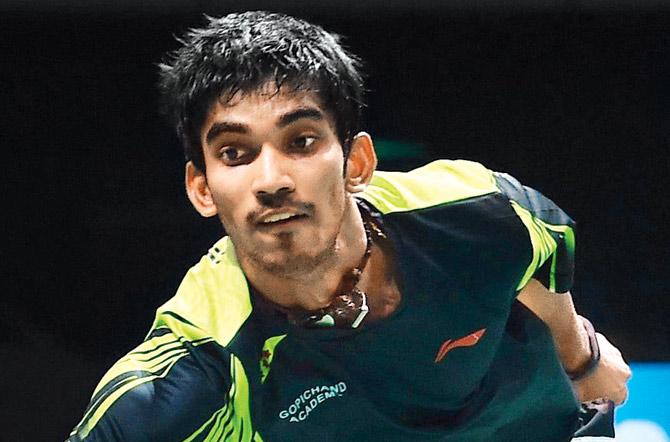 K Srikanth 
Srikanth will now have to win at least one of his remaining two matches – against Denmark's Victor Axelsen on Thursday, and Taiwan's Chou Tien Chen on Friday, if he is to remain in contention for the play-off semi-finals. On his current form, and in these unfavourable conditions, it would appear to be a tall order.