Fancy cracking this quiz without peeping at the answer box? A good score will mean you are ready for the sporting year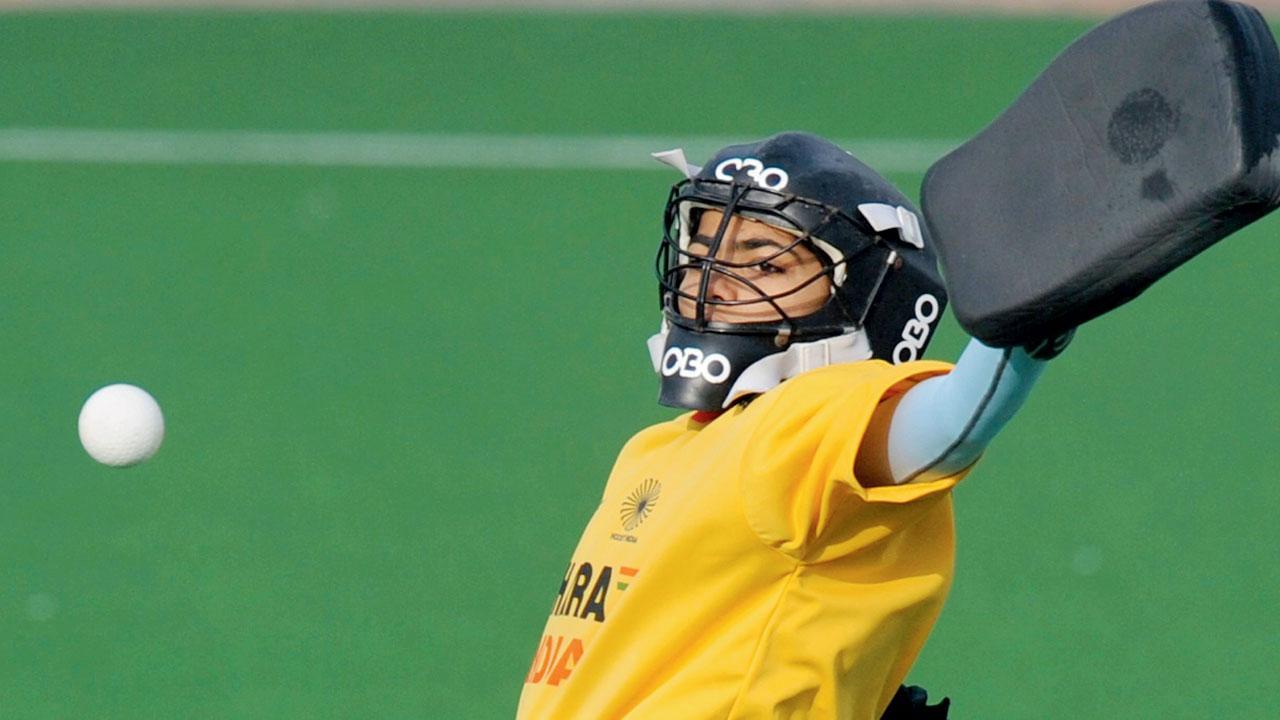 Punia
Name the above Indian sportsperson who will lead her side in the upcoming season.
Stupa Analytics, a Delhi-headquartered sports analytics firm, will be the tournament host of which first-of-its-kind sporting event in India?
Which city will host the inaugural UCI World Championship, the first and biggest-ever cycling event that will bring together the road, track and mountain bike races under one event?
The final of which quadrennial sporting spectacle, with Chile being the only debutant nation in this edition, will be played at the iconic Stade de France in Saint-Denis in the northern suburbs of Paris?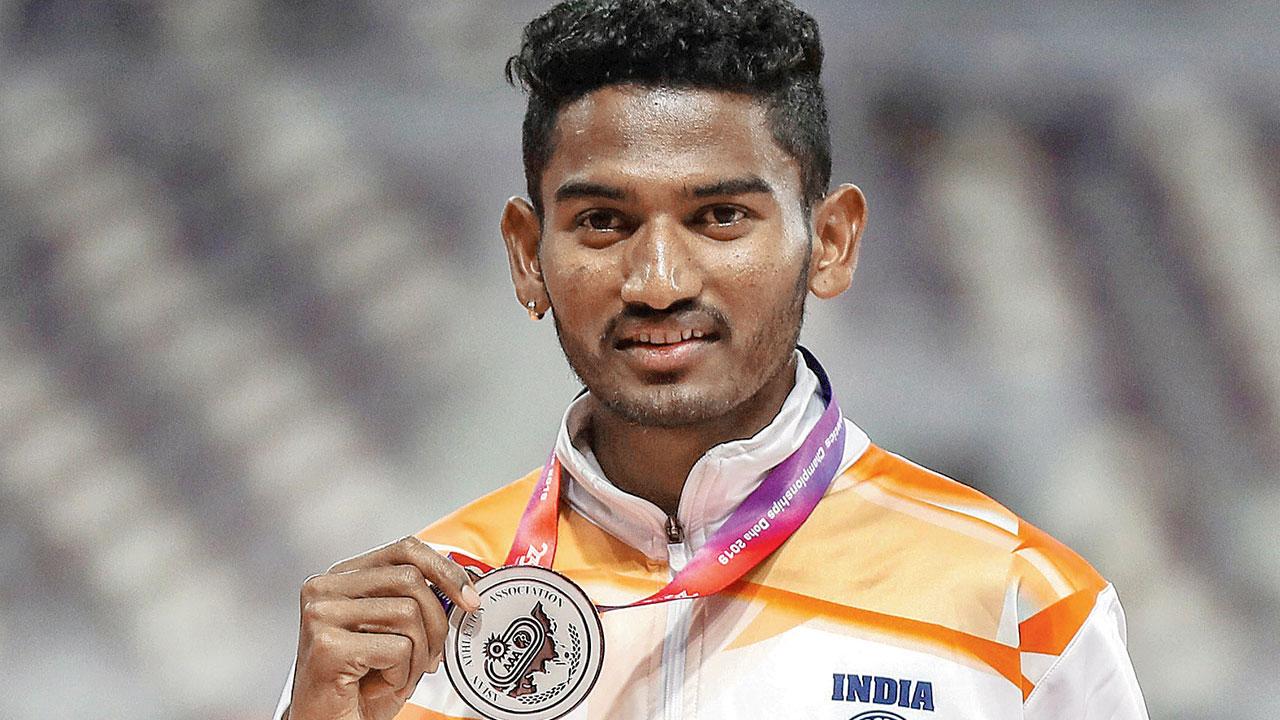 Known as 'El Matador,' which 60-year-old driver is aiming to claim a fourth win with a fourth different manufacturer at the 2023 Dakar Rally?
Which IPL auction star with the middle name of Donald hails from the suburb of Subiaco, named after the eponymous town in Italy where the Benedictines were established?
Which football club's jersey is this? The team now has a big name for the upcoming season.
Also read: Brazilian football legend Pele dies at age 82, leaves an unparalleled legacy
This year's Super Bowl LVII halftime show would mark which prominent performer's first public performance in over five years who twice previously turned down the Super Bowl halftime shows, in 2018 and 2019, in solidarity with San Francisco 49ers quarterback Colin Kaepernick, blacklisted from the NFL after taking a knee for the National Anthem in protest of racial injustice and police brutality during the 2016 season?
Which NBA venue, once known as "the Dump" for its naming rights holding company EnergySolutions' radioactive and hazardous waste disposal operations, will host the NBA All-Star 2023 in February?
The Birsa Munda International Hockey Stadium, which will be India's biggest hockey arena, is being built in which city for the upcoming FIH Hockey World Cup?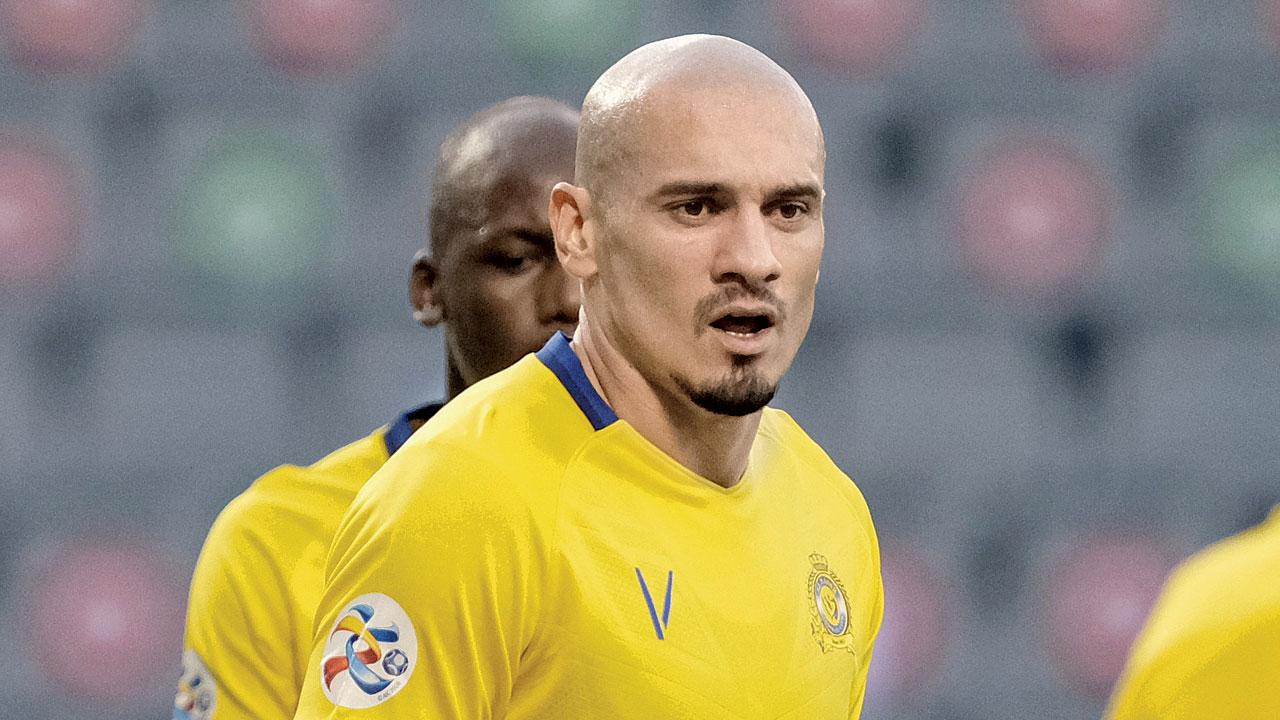 According to Bridgestone Golf, 15-time major winner Tiger Woods is expected to switch away from the Tour B XS to Tour B X for this year's The Match and PNC Championship, changing which key piece of his gear in almost two decades?
Which marquee sporting event will take place at the Royal Arena in Copenhagen, Denmark, where Metallica, Bruno Mars, Drake, Céline Dion, Aerosmith, Nick Cave, Queen + Adam Lambert, Depeche Mode, Sam Smith, Katy Perry, U2, and Post Malone have all performed in the past?
Which European city would host the 2023 World Athletics Championships in August?
Who is this (above) promising Indian sporting sensation aiming for the 2023 Diamond League?
Indian Olympic champion and 2022 Diamond League winner Neeraj Chopra is expected to begin his campaign for the 2023 season at the Diamond League season-opener in which city on May 5? 
Indian icon Sania Mirza will pair up with which Russia-born world No. 11 tennis player from Kazakhstan for the Australian Open 2023?
The failure of which chess sensation to win the 2022 Candidates Tournament to become his challenger prompted reigning FIDE World Chess Champion Magnus Carlsen to withdraw from defending his crown and paving the way for the 2023 world championship match between Ian Nepomniachtchi (winner of the 2022 Candidates Tournament) and Ding Liren (runner-up in the 2022 Candidates Tournament)?
Which former Bayern Munich and Real Madrid footballer has been nominated as the 2023 UEFA Champions League Final ambassador to be held at Ataturk Olympic Stadium in Istanbul?
August 18 would mark the birth centenary of which two former Indian cricketers who hold the unique record of being born on the same day of the same year (in 1923) and went on to play test cricket?
India, led by its non-playing captain Rohit Rajpal will take on which country in the World Group play-off tie at the Royal Stage, Hillerod, on February 3 and 4?
Which FIFA event, with an updated format, will take place this year with a whopping USD 500,000 prize pool in the finals?
Which Grand Prix will make its debut in the upcoming Formula One season, resulting in
three races being held in the United States in the same season for the first time since 1982?
Which prolific young footballer, currently a hot property in the transfer market for the upcoming season, was named after his father's favourite footballer and a three-time Copa America-winning legend?
The Indian women's team will take on which two teams in an upcoming overseas T20 Tri-Series?
Which Polish city will play host to the flagship Men's Volleyball Nations League (VNL) finals?
Answers
1. Savita Punia
2. World Table Tennis Series in Goa
3. Glasgow
4. 2023 Rugby World Cup
5. Carlos Sainz Sr.
6. Cameron Green
7. ALNassr Club of Saudi Arabia (a possible transfer destination for Cristiano Ronaldo)
8. Rihanna
9. Vivint Arena, Salt Lake City,  home of the Utah Jazz
10. Rourkela
11. Golf Ball
12. 2023 BWF World Championships
13. Budapest, Hungary
14. Avinash Sable
15. Doha, Qatar
16. Anna Danilina
17. Alireza Firouzja 
18. Hamit Altıntop
19. Jamshed Khudadad 'Jenni' Irani and Sadashiv' Sadu' Shinde
20. Denmark
21. FIFAe Finals 2023
22. Las Vegas Grand Prix
23. Enzo Fernández (named after Enzo Francescoli)
24. South Africa & West Indies
25. Gdansk