Asian Games 2023: China won more than double the number of second-place South Korea as the home nation continued its decades-long domination of the event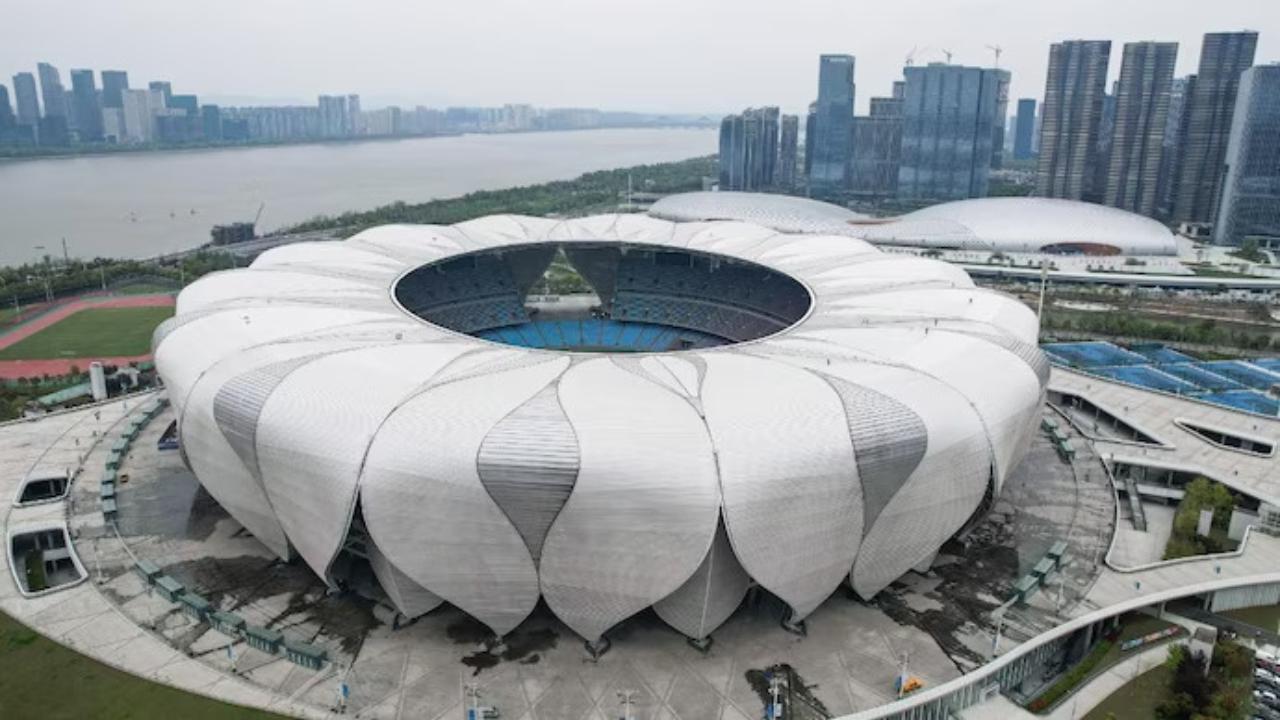 Hangzhou in China (Pic: AFP)
Listen to this article
Asian Games 2023: China continues dominance by surpassing 150 medals on Day 5
x
China surpassed the 150-medal mark on Thursday
The hosts won more than double the number of second-place South Korea
The hosts were bolstered by multiple golds in a home sport on Thursday
China surpassed the 150-medal mark on Thursday in what was Day 5 of the ongoing Asian Games, more than double the number of second-place South Korea as the home nation continued its decades-long domination of the event.
The hosts were bolstered by multiple golds in a home sport on Thursday, as Chinese athletes won the men's 70-, 60- and 56-kilogram finals in Wushu martial arts, as well as the women's 60- and 52-kilogram finals.
ADVERTISEMENT
He Feng, who took gold in the 70-kilogram final by beating former Asian Games gold medalist Mohsen Mohammadseifi of Iran, was trailing in the first round and credited his coaches for helping him adjust.
"It is mainly the result of the tactics and training by the coach, then the most important thing is mentality, which determines success or failure," he said. "I always tell myself not to give up, persistence is victory."
Host nations traditionally get a homefield 'medal bump', and he said the crowd also helped keep him going.
"Seeing so many people cheering for me, I think I can't give up, no matter how tired I am," he said.
Also Read: Anush Agarwalla bags India's first-ever bronze in individual dressage event
China won almost 300 medals,132 gold, five years ago at the Asian Games in Indonesia, with South Korea and Japan the main challengers.
Similarly, the two countries were in second and third place for overall medals on Day 5 this year with another 10 days to go.
The Asian Games feature 12,500 participants from 45 nations and territories, more than the 10,500 from about 200 delegations expected at next year's Paris Olympics.
Despite its early dominance, China will have to settle for a battle for bronze in the popular League of Legends online video game after falling Thursday to the strong South Korean team led by Lee Sang-hyeok.
Lee, better known in the online gaming world as 'Faker', is commonly called the League of Legends GOAT 'Greatest Of All Time' and the South Korean team has yet to lose a game.
China was thought to be a challenge in the closely-watched match, but South Korea was able to win the best-of-three series 2-0.
(With agency inputs)
"Exciting news! Mid-day is now on WhatsApp Channels

Subscribe today by clicking the link and stay updated with the latest news!"
Click here!