That's what a horse-jockey combo need to win Sunday's derby, writes 8-time winner Pesi Shroff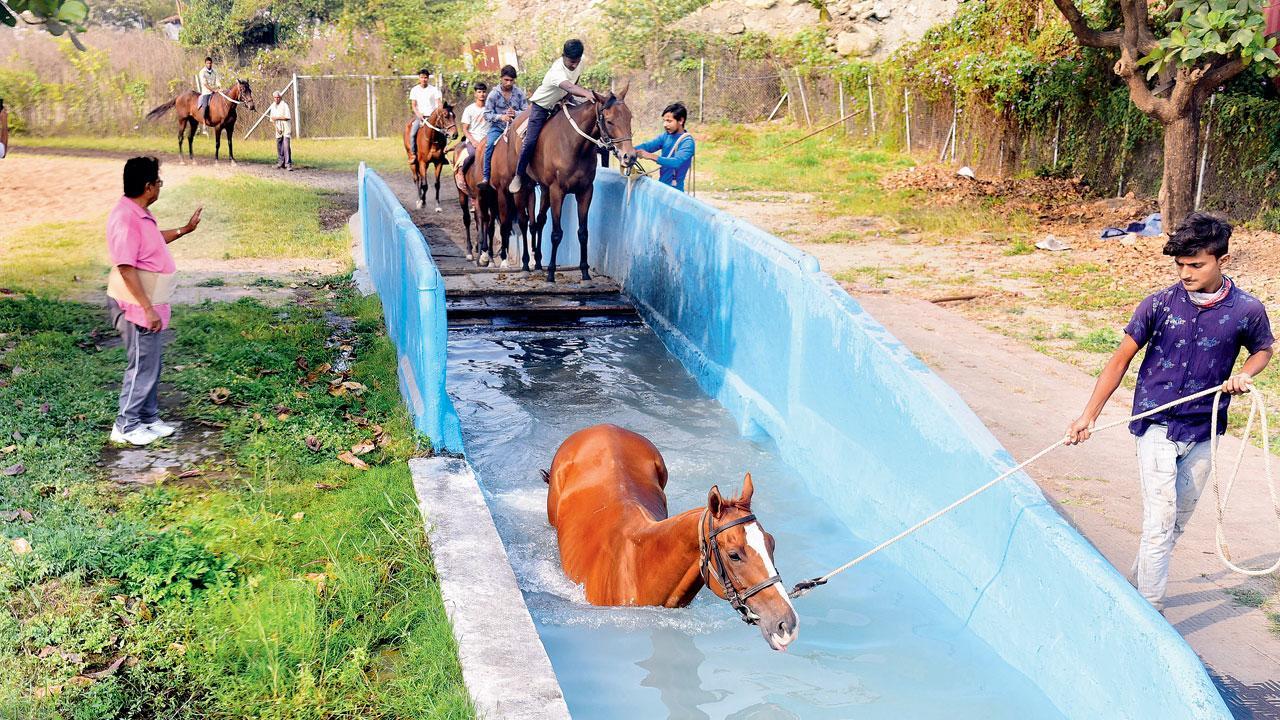 A race horse takes a dip inside the swimming pool after a training session at Mahalaxmi Racecourse recently. Pics/Shadab Khan
After a long time we are looking at such a big field: 19 runners. Yes, you need a lot of luck. You need the right draw (gate) position. Going strictly by the Mahalaxmi form, I think horses that should figure in the finish are Dangerous, Once You Go Black, Mojito, Supernatural and King's Ransom. They have galloped over the Derby distance and also have displayed reasonably consistent form. So the race should really be between them. But you never know. In the Indian Derby, with 19 horses, anything can happen. 
'I love them equally'
ADVERTISEMENT
The question I am getting asked often is who do I prefer between my two runners, King's Ransom and Supernatural? I really can't answer that, it's like asking who do you love more between your two children. I love them equally, and hope both of them run well. They are in good health, and have the required form.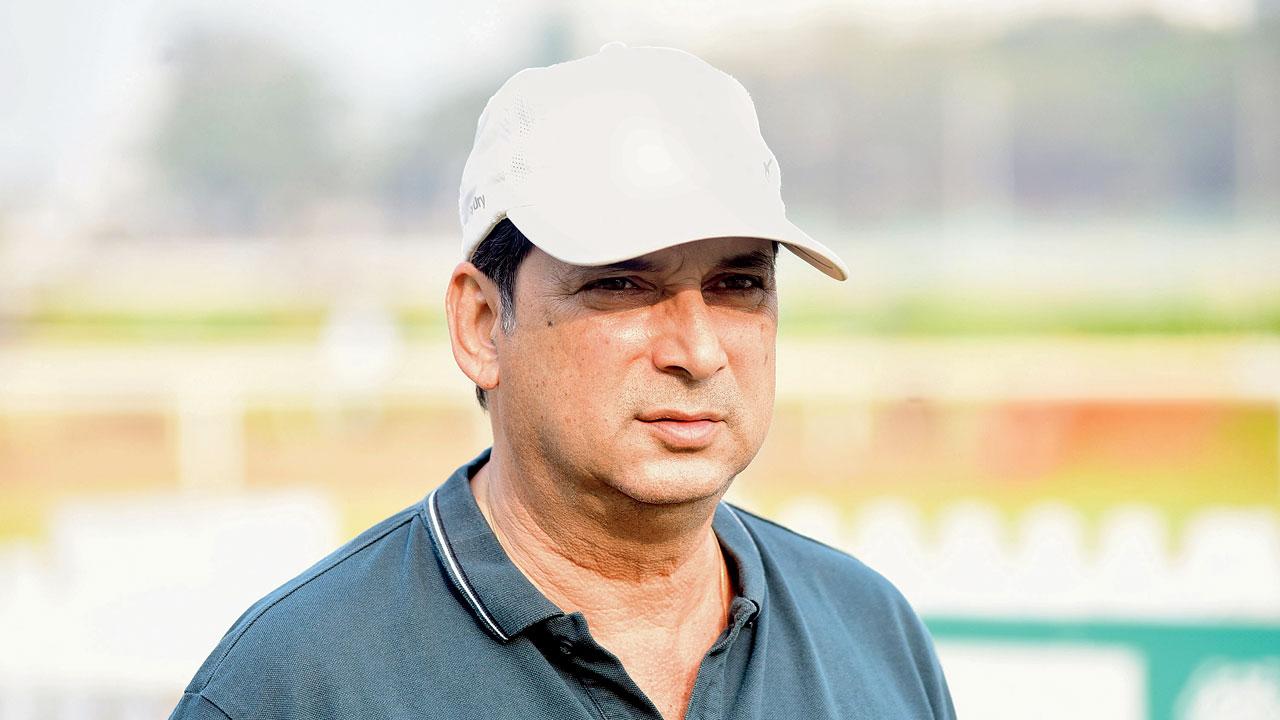 Pesi Shroff
The one horse to watch out for could be Once You Go Black, I feel. We had heard that he had a slight setback before the last race here, so that run must have helped him a lot. He has shown he can gallop with the best, and can perform at the highest level. 
Though it's the horse that runs the race, it is actually a horse-jockey combination, because the jockey is the one who guides the horse. If the horse is not good enough, and the jockey wants him to go through a gap which is moving faster than his own horse, the horse obviously will not be able to take it. 
No secrets
There is no secret winning formula. You just need to have the right kind of a horse that has not only the ability to go the mile-and-a-half trip, but also the temperament to do it. In fact, both the horse and the jockey need to have what you may call the "big race" temperament. 
The Mahalaxmi is a unique racetrack with a really long homestretch. This track allows you to sit in varied positions, and gives you the best chance to come through the field and win. So there is no one single set of instructions that suits all. A lot depends on what your horse likes. The jockeys riding at this level are already accomplished professionals; they have been riding for years. 
Also Read: Lester Piggott no more: Pesi Shroff and Aslam Kader pay tribute to the legendary jockey
Added pressure
Yes, there is an added pressure because the Derby to us is like the Olympics to athletes, but what adds to the pressure is that the jockey may get to ride another Derby, but for the horse it is a once-in-a-lifetime chance. Just like the Olympics, you have meticulously planned for years, and you have only two-and-a-half minutes to prove what your horse has got. There is no glory in being hero of a hard luck story.
It's a winner-takes-all contest—silver and bronze have no value here—only gold has. So yes, the jockey does face a unique pressure, but he has to deal with it. After all, he is a top class professional, that's why he is riding in the Derby. I wish all the 19 horses and their riders good luck. May the best horse win!