Shah had great following among small and ordinary racegoers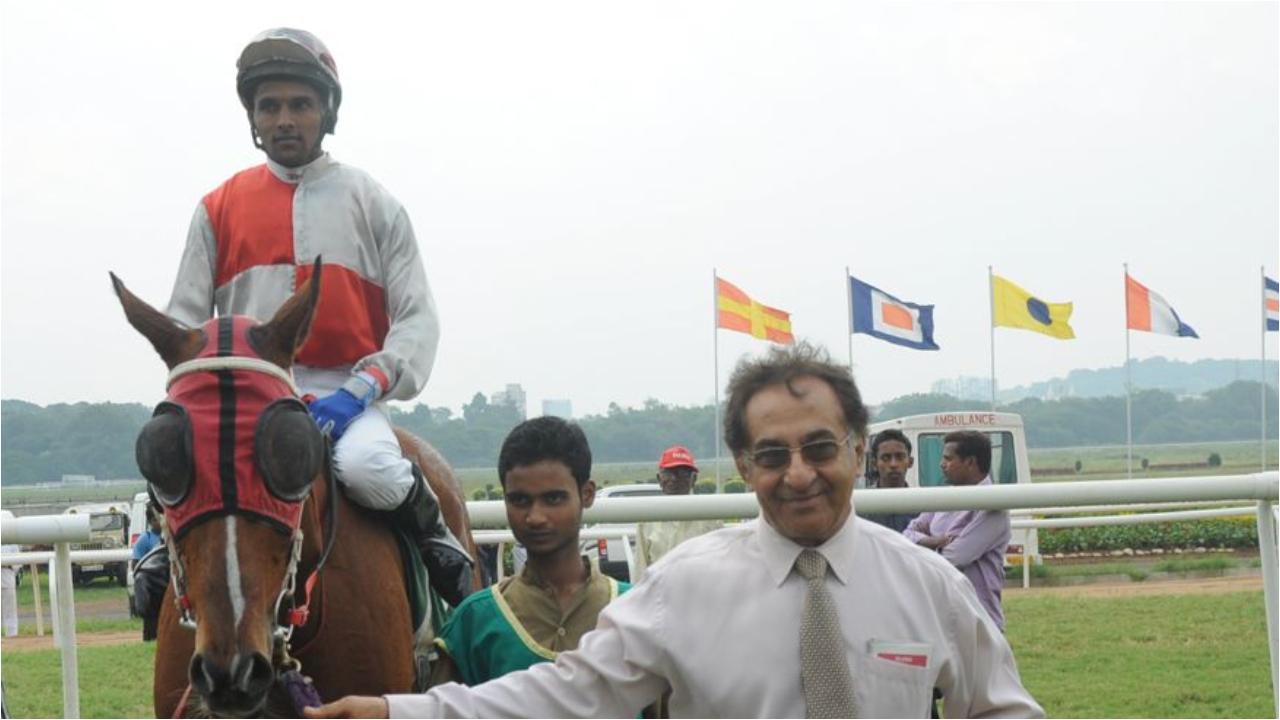 Trainer Mansoor Shah leading in a winner at the Pune racetrack. Pic/indiarace.com
Mansoor Shah, ex-trainer who plied his trade at the Royal Western India Turf Club (RWITC) until 2018, passed away on Monday at Pune. He was 70.
Shah had retired from the profession in December 2018. He was undergoing treatment after being diagnosed for cancer last year.  Shah had a great following among small, ordinary racegoers because his winners often received confident backing, and fetched lucrative prices. 
After finishing college from Karnataka University, Mansoor Shah moved to Mumbai in 1985 to follow his passion of training racehorses.
Also Read: Horse racing: Thunberg tipped for Smasher Trophy
In a career spanning 33 years, Shah trained several racehorses and won many important races.  Ancient Warrior, Dancing Dynamite, Atomic Prince, Ancient Wonder and Midnight Dancer were some of the famous horses trained by Shah, the last-named earning over a million rupees in stake-money for owner Haresh Mehta.
Mansoor Shah's  son, Shazaan, presently trains horses at Mumbai and Pune.